Former Republic of Ireland international player and assistant manager Liam Brady believes that the FAI are to blame for the current predicament Irish soccer finds itself in.
Ireland manager Martin O'Neill and his assistant Roy Keane left their jobs by mutual consent yesterday after a massively disappointing year on the pitch.
Under O'Neill Ireland suffered relegation from the Nations League and won just one of their last eleven games.
We need your consent to load this SoundCloud contentWe use SoundCloud to manage extra content that can set cookies on your device and collect data about your activity. Please review their details and accept them to load the content.Manage Preferences
Brady has a degree of sympathy for O'Neill and believes that the problems in Irish soccer go deeper than just the manager, blaming the FAI for a lack of foresight and investment in the future of the game in the country.
Speaking to RTÉ Sport, Brady questioned the work of the FAI's high performance director Ruud Dokter and his predecessor Wim Koevermans, while criticising their lack of desire to involve former Irish players.
"What worries me above anything else is the lack of players we have coming through," he said. "I'm no expert in that regard with the FAI but I know whatever has gone on hasn't worked.
"We're simply not seeing the talent that we once had in the years gone past. The likes of Damien Duff, Robbie Keane, Richard Dunne and Shay Given – all top class players. We haven't replaced them with anybody of the same quality.
"There has to be a reason for that and I don't think the employment of the two Dutch gentlemen over the last ten or twelve years has worked.
"I don't really understand why someone like Brian Kerr is not involved in youth development when he had such an unbelievable track record in it.
"Then we go and look at the board of the FAI who are responsible for the game in the country and there's nobody from the professional game from what I can see.
"There's nobody who has played football professionally either in England or international level, there's just no representation and that can't be right."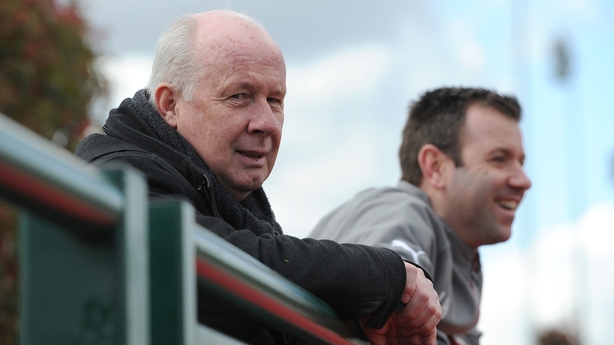 Brady enjoyed a hugely successful career as the Director of the Arsenal Youth Academy, helping to develop hundreds of professional players in a 17-year spell.
Under Brady, Arsenal's academy became one of standard bearers for youth development and as a result the academy was a destination for other clubs and organisations looking to learn from them.
However while Brady was happy to welcome interested and motivated GAA management teams to the Arsenal Training Centre, he revealed that nobody from the FAI had contacted him or the Arsenal academy since the days of Kerr's reign.
"Unfortunately there was nobody from the FAI, not since Brian was on the scene," he said. "Brian would pop up at the training ground from time to time, he used to come in and watch the young Irish players.
"But we had a visit from a delegation from the Dublin GAA board led by Pat Gilroy when he was manager going back ten years.
"Not only did they want to know about youth development but they wanted to know about the running of the football club.
"They wanted to improve the running of Dublin and I'm not saying they did that by coming to Arsenal, you can bet your life they were going to other organisations, to see how they could get better, but they were proactive.
"The same with the Limerick GAA board, they came to see me about five years ago. Joe McKenna and some of the chaps from Limerick and they wanted to know about youth development, particularly in relation to hurling and look what they've gone on and done.
"They've been proactive. I'm not too sure the FAI are."
Given the lack of young players coming through the ranks for Ireland, Brady admitted that he has a degree of sympathy for O'Neill and Keane, and admits that he thinks the FAI should have given them more time.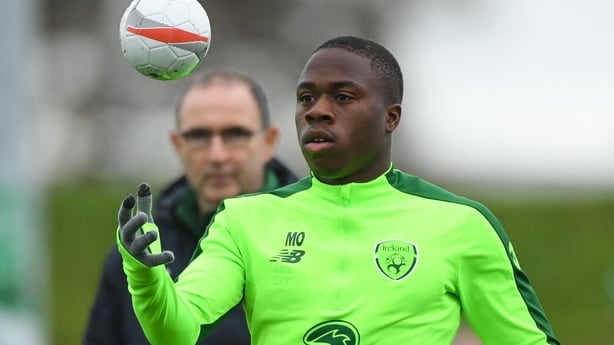 Yesterday O'Neill claimed that this year had been a transition period for Ireland, as he sought to bring through young players. 
Brady agreed with that assertion but added that the disconnect between O'Neill and the Irish supporters may have forced the FAI's hand.
"I would have argued against it to be quite honest. I think the Nations League was a preparatory competition for the Euros coming up and I think Martin O'Neill did give a lot of new caps to players to find out what he had at his disposal.
"I know the performances were back and the results were back and it came really on the back of last year when we lost terribly to Denmark at the Aviva.
"We saw a lot of empty spaces in the match in the stadium against Northern Ireland and I suppose that pushed the FAI into doing what they've done."
Veteran League of Ireland boss Pat Devlin, who was the Republic of Ireland 'B' manager when Steve Staunton was in the hot seat, later aired his desire to see a stronger emphasis on homegrown talent. 
"I just want somebody who'll come in and look at the overall structure, not just in the UK but in Ireland to try and develop our own players; make sure that we have a proper scouting system and somebody that's on the ball all the time in Ireland because we have some great talent," he told Sean O'Rourke on RTÉ Radio 1's Today programme. 
"In recent year a lot of players have come through the League of Ireland and made it.
"Now I think we need a bit of stability... and I think Robbie [Keane] and Mick [McCarthy] could be a good combination."