Yes! Wexford! I learned something new this week.
Did you know that Wexford Youths are playing in the Champions League this week?
In Belfast, against European giants Ajax as well as Thor/KA of Iceland and Linfield?
To be honest, until Ruth Fahy spoke about it on Soccer Republic on Monday night, I knew nothing about it.
We've had coverage of Cork City, Dundalk, Shamrock Rovers and Derry City in Europe in recent weeks, but Wexford's European campaign has been more low-key, as they began their Champions League campaign against Ajax on Tuesday.
They lost the game 4-1 despite Ireland international Rianna Jarrett putting them 1-0 ahead with a brilliant header early in the second-half.
This competition runs a little differently to the Champions League and Europa League in terms of how the qualification process works.
Youths are in a group of four teams, they'll play Thor/KA tomorrow before facing hosts Linfield on Monday.
The team that finishes at the top of the group will qualify while the hopes of finishing as one of the best second teams could keep things alive, but they now need to rely on other results.
Rianna Jarrett on target for @YouthsWomen in this afternoons defeat to Ajax In Belfast. pic.twitter.com/F664wPuBw6

— Wexford Youths Women (@YouthsWomen) August 7, 2018
Wexford Youths team are the current Continental Tyres Women's National League Champions, having won the 2017 title by two points.
Tom Elms' team are unbeaten domestically this season, with 13 wins and 1 draw from their 14 league games.
They'll face main rivals Peamount United in the League Cup final next month.
This is the third time that they've played in the UEFA Champions League as Ireland's representative.
Youths won the league in 2014/2015 and did the treble in 2015/16 before winning the league last year.
So why do very little people know anything about their European campaign?
The answer is because women's sport in this country, and especially women's football, doesn't get enough coverage and not enough people know about it or care about it as a result.
Our women's national team will fall just a couple of points short of making the World Cup play-offs.
They've made huge progress under Colin Bell and have played all of their home qualifiers at a sold out Tallaght Stadium, with RTÉ and eir Sport televising the Norway and Netherlands games respectively.
We have a number of our international players playing full-time in the UK and further afield.
But until 'Tracksuitgate' and the threatened strike over expenses and conditions last year, women's football was rarely in the news.
The best of luck to Wexford against Thor/KA of Iceland on Friday before the derby game against Linfield.
In the week that the hockey team made World Cup history and, with Katie Taylor defeating all before her, hopefully these Champions League heroes can make some history of their own.
City Test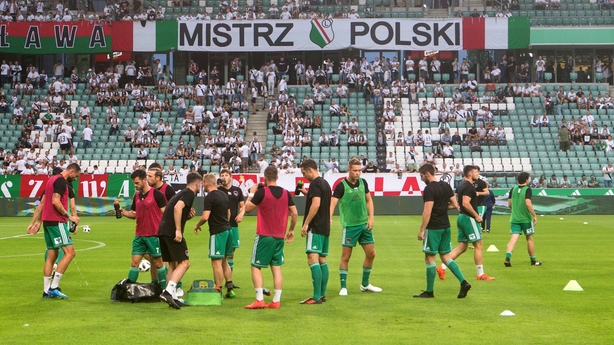 It's a huge night and a huge week for Cork City in this Europa League third qualifying round first leg against Rosenborg from Norway with an FAI Cup game against Home Farm wedged in the middle.
City were knocked out of the Champions League qualifiers by Polish side Legia Warsaw (4-0 on aggregate) and will face a similarly difficult mission against a Rosenborg side who are second in the Norwegian Premier Division after 17 matches.
Both teams are in positive league form.
City have won three league games in a row, scoring ten goals while Rosenborg have won four consecutive matches.
Their Champions League hopes were ended by Celtic over two legs (3-1 in Glasgow and 0-0 in Norway)
Two of Cork's key men, Garry Buckley and Damien Delaney, who has been fantastic since joining the club from Crystal Palace, are doubts for this game. John Caulfield and the 7,000 Cork fans who'll back out Turners Cross will be hoping they are available.
That atmosphere should not be underestimated, hopefully it can help the city players.
Having first choice goalkeeper Mark McNulty back is a major boost.
Assistant boss John Cotter spoke this week about the importance of keeping the tie alive heading into the away leg next week, McNulty will be one of the keys to doing that.
At the other end of the pitch, City need more from their attacking players in Europe and they need to score.
Despite creating chances in both of the Legia games, they failed to score.
Graham Cummins (13), Kieran Sadlier (11) and Garry Buckley (9) are all in the top seven league scorers this season, they need to transfer those shooting boots in Europe and Sadlier has to play.
How a player as good as Kieran could be left out of any game is beyond me, despite the argument for picking a more workmanlike and defensive team, City need to find room for him in their team.
He played just 20 minutes across two substitute appearances in those Legia games when Cork clearly needed goals, there is nobody better in their squad to score or create them then the ex West Ham star.
Dundalk's Test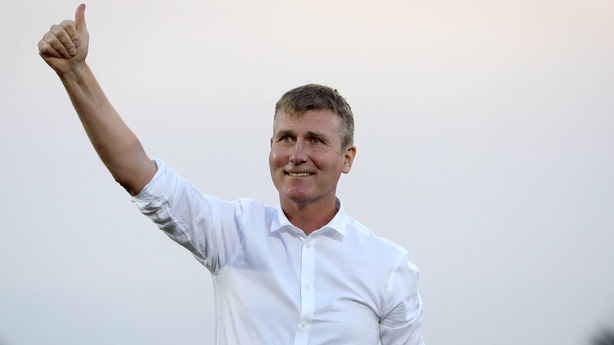 It's not often that Stephen Kenny's Dundalk team have lost two big games in a row.
That damaging 4-0 loss against AEK Larnaca in Cyprus last Thursday followed by their shock 1-0 defeat to Cobh Ramblers in the EA Sports Cup semi-final on Monday were both huge surprises, in different ways.
Those performances and results will have hurt Kenny and his players and they'll need to bounce back against Cobh in the FAI Cup tomorrow.
Ramblers' boss Stephen Henderson says he's expecting a "backlash" from the League of Ireland's best team and I'm sure Dundalk are hoping for the same.
After Cobh, they have very winnable league games against the bottom two, Bray and Limerick, back to back before facing Derry and a massive game away to Cork, a game that could decide the title.
The next couple of weeks will get their season back on track and barring any more disasters, they'll still be chasing the double rivals Cork won last season…