The Professional Footballers Association of Ireland (PFAI) says the outlook is "bleak" for the footballers of Bray Wanderers after the 5pm deadline imposed by the FAI passed without payment today.
FAI director of competitions Fran Gavin said on Saturday Sport on RTÉ Radio 1 at the weekend that he had been given "commitments" from Bray Wanderers officials that they would pay their players by this afternoon. 
He said the governing body of the league would begin a process of imposing sanctions on the club if wages were not placed in bank accounts by 5pm today, but that deadline has passed without payment. 
Last week, Bray players voted overwhelmingly in favour of strike action because of the unpaid wages.
"The Bray players are frustrated, angry and disillusioned with the whole thing" - Ollie Cahill
Speaking on 2fm's Game On programme, PFAI Player Executive Ollie Cahill said that while he still hoped a resolution could be met with the FAI and club officials remaining in talks today, it is looking increasingly likely that strike action will take place.
"For that deadline to come and go with nothing is bleak for the players. They are frustrated, angry and disillusioned with the whole thing," he said.
"The players balloted for strike, so unless something drastic happens, that is still going ahead."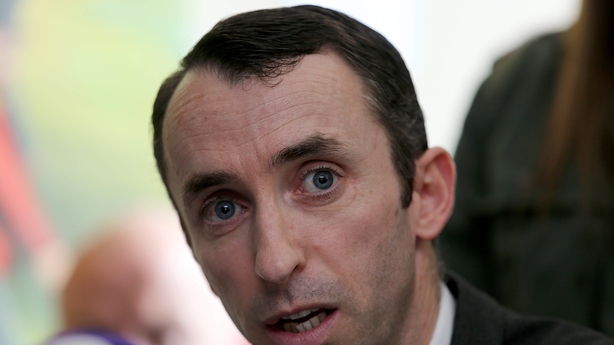 PFAI general secretary Stephen McGuinness has revealed he was unable to speak to Bray Wanderers chairman Gerry Mulvey and FAI director of competitions Fran Gavin today.
McGuinness has hit out at Gavin for revealing promises made by Bray officials to the FAI, apparently without any contact with the Seagulls players. 
He told RTÉ Sport: "It is disappointing today that after the weekend where the FAI said they had commitments from the club that we are here with no money in the players' account, facing into another week without wages. That is eight weeks without wages which is hugely disappointing for everybody. 
"We've been in contact with Gerry Mulvey, who is the chairman of the club. I tried to contact Gerry today, but unfortunately I couldn't contact him. The contact with the FAI has been spoken about where we'd requested a meeting with them seven times and unfortunately none came to fruition until last Thursday when I personally met Fran Gavin.
Report on the escalating crisis at Bray Wanderers where the club failed to meet the 5pm deadline to pay their players pic.twitter.com/owMtoW2B7v

— RTÉ Soccer (@RTEsoccer) July 16, 2018
"We requested a meeting today at 5pm to look for an update for us to either supply the information that the players had been paid and what was in place to make sure they are paid for the rest of the season [or that they had not been paid].
"Unfortunately Fran was too busy to meet today.
"In relation to the interview at the weekend with Joanne Cantwell on RTÉ Radio 1, the players were disappointed that they heard through a radio interview that commitments had been given from the club.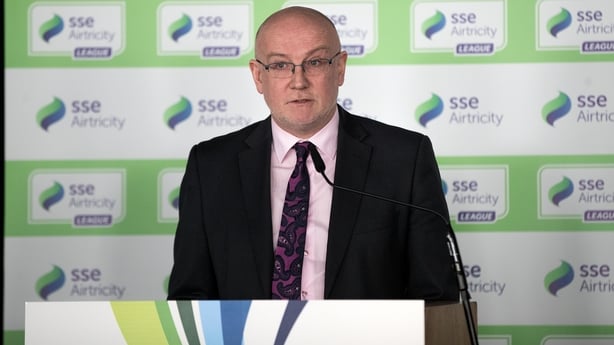 "You would think communication would be better and that the news would come to the players' through their representative or just to the players themselves. That was disappointing but the history over the last couple of weeks will tell you I shouldn't be too surprised by that."
McGuinness has asked for all club and league officials to meet with his body to try to create a pathway that will cease financial problems in the two divisions. 
"If people look at the history of the league, I think over the last 13 or 14 years, every club except UCD has hit financial problems. This isn't something new to the players.
"As John Sullivan said last Friday, we have to get away from it being socially accepted that it's the case. The players have had enough. We have a meeting with the players in Limerick tomorrow to discuss the situation down there which is also worrying. 
"If we want to make this better, people have to come out and acknowledge there is a problem. You can't fix a problem unless you acknoweldge it. I think it has to be acknoweldged there is issues with licencing. I think it has been a good tool, but I think we see gaps now and they have to be closed off.
"When we get through this, there needs to serious discussions between the players' representatives, the clubs and with the FAI to ensure we never find ourselves in the position again."
We can confirm at 5pm today none of our members in Bray Wanderers were paid outstanding monies owed.

— PFA Ireland (@PFAIOfficial) July 16, 2018
He has reitered the plan for Bray players to strike next week rather than play their league fixure against Cork and wants details of what punishements they will now face. 
McGuinness concluded: "We would like to see communcation with the FAI on what the sanctions will be. From the club, we'd like to know what they are doing to satisfy the commitments they gave to the FAI and what were they.
"From our point of view, nobody wants to see a strike against Cork City on 27 July, but that will go ahead if they don't get paid. All we want is the players to get paid and for us to starting talking about football again."
RTÉ Sport were also unable to contact Bray Wanderers this afternoon.