After all but wiping out the Irish sporting weekend, Storm Emma and the Beast from the East are now wreaking havoc on the football schedule in the UK.
The Sky Bet Championship matches at Ipswich, Barnsley Brentford, and Sheffield United have been postponed as the weekend sporting programme continues to be badly affected by the wintry weather.
The Tractor Boys announced on Friday morning that Saturday's contest against Hull at Portman Road had been called off due to safety concerns, while the Blades' home encounter against Burton is also off, as is Norwich's trip to Barnsley and Brentford v Cardiff.
A statement on Ipswich's official website said: "The pitch is protected and likely to be playable but the areas inside and outside the stadium are hazardous and more bad weather is forecast later today, with freezing temperatures to continue into the weekend."
Other Saturday fixtures postponed on Friday included AFC Wimbledon v Charlton, Blackpool v Northampton, Bradford v Portsmouth, Gillingham v Rotherham, Oxford v Fleetwood, Rochdale v Plymouth and Shrewsbury v Peterborough in League One, and Barnet v Port Vale, Cheltenham v Notts County, Exeter v Chesterfield, Morecambe v Colchester, Newport v Accrington, Stevenage v Mansfield and Swindon v Yeovil in League Two.
Weekend's GAA falls foul of the weather
West Ham boss David Moyes expressed his concern about the roads ahead of his side's flight to Cardiff for their Premier League match against Swansea.
"The Met office are saying people should not travel on the roads, especially around Cardiff and the M4, so that is a concern at the moment," Moyes said at his pre-match press conference.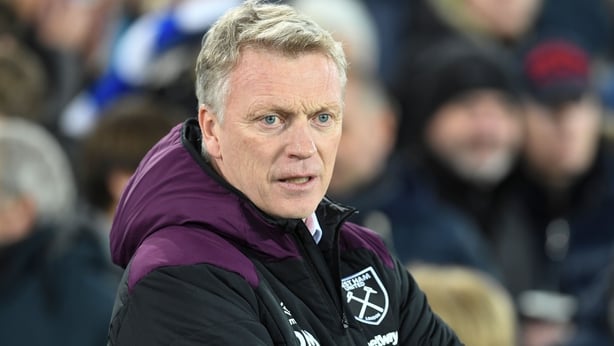 "I'm guessing that's no different for football clubs or supporters. If they are saying don't travel I think the Premier League would have to consider that."
Southampton put a statement on their official website saying they were continuing to monitor conditions ahead of Saturday's top-flight game against Stoke at St Mary's, and planned to issue a further update at 5pm.
Saints said in the statement: "Following heavy snowfall in the region, the club has been consulting with Hampshire Police, Southampton City Council, the Premier League and Stoke, and will continue dialogue throughout the day with all relevant parties."
West Brom are set to travel south for their Premier League match at Watford via the train.
"We've been fortunate that the weather hasn't affected us too much. We are still going to Watford on the train," Albion boss Alan Pardew said at his press conference on Friday morning.
"It's not an easy weekend for football. Hopefully we can get down there, give a good performance and warm our fans up."