Mike Dean has admitted he made a mistake by awarding West Bromwich Albion a penalty in their New Year's Eve Premier League clash with Arsenal, according to referees' chief Mike Riley.
Dean and his team of officials were confronted by Arsenal boss Arsene Wenger after Calum Chambers was penalised for a handball in the 88th minute of the 1-1 draw at The Hawthorns.
Wenger was subsequently handed a three-match touchline ban and a €45,000 fine but, on the eve of the introduction of Video Assistant Referee (VAR) technology to English football, it has emerged that Dean has accepted he got the decision wrong.
Riley feels VAR, which will be used for the first time in England on Monday night when Brighton host Crystal Palace in the FA Cup and again on Wednesday for Arsenal's clash with Chelsea in the Carabao Cup semi-finals, would have helped overturn the decision.
"You award the penalty because what you have seen on the pitch is the arm coming towards the ball," Riley said.
"What is handball can look to you on the field of play if you get one look at it. But immediately there is evidence from another camera angle which shows actually the opposite happened. That is the safety net of the VAR.
"I think Chambers would have been overturned. The question you ask is, is it an act of deliberate handball? And the reverse angle shows him trying to bring his arm out of the way of the ball, rather than the reverse.
"I know Mike would have overturned it. He messages people, and he's a very honest guy, and he goes, 'I got it wrong'. He knows he did."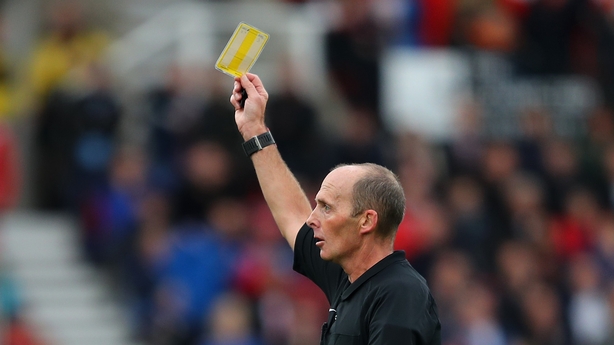 But Riley has expressed caution, warning VAR technology will not correct all of the injustices witnessed during matches.
He is encouraged by its potential but believes a period of scepticism surrounding it is inevitable, and that even when system flaws have been eradicated, imperfections will remain part of the game.
The referee of the Brighton-Palace game, Andre Marriner, will be remotely assisted on potentially game-changing decisions related to goals, penalties, straight red cards and cases of mistaken identity by Neil Swarbrick and Peter Kirkup.
Attempts to minimise disruption to the game means Marriner's decisions can only be changed if a video review demonstrates he has made a clear error. Even then it is only if he requests assistance or it is recommended by the VAR, and Marriner makes the final decision.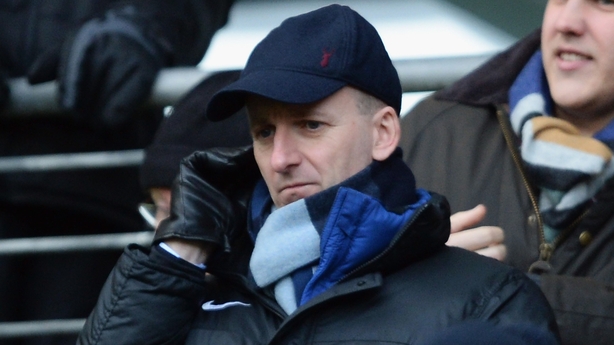 Players risk a booking if they attempt to influence any official to use VAR and managers or other non-playing club staff risk being sent to the stand if they do the same, or encroach on the area where the referee is reviewing footage.
"This will be really good for football, when we've worked through it, when we've ironed out all the subtleties in the protocol," said Riley, the managing director of Professional Game Match Officials Limited (PGMOL).
"It's going to take us time. You're actually asking a generation of referees to relearn or learn new processes and skills.
"It will never be 100 per cent (perfect) because it's so subjective on certain things and we're asking the clear and obvious question.
"We don't want errors. If through this we make that four per cent (of incorrect decisions made by select referees) two per cent, we've benefited the game.
"This is a starting point. You're balancing all the time: 'Let's not re-referee the game; let's keep the flow' versus 'Let's get the key situations right'."