Martin O'Neill said that he would have to really reflect on the impact of Tuesday night's devastating 5-1 defeat to Denmark at the Aviva Stadium.
But the Ireland manager also stated that he believed that an agreement remained in place to stay in charge for the next two years.
O'Neill's Ireland missed out on World Cup qualification with the loss to the Danes, but the manager was asked could such a result impact on his intentions to stay in the job for a further two years.
"I'll have to have a real think about it," responded O'Neill, who did not elaborate on the comment and, in fact, was really more intent on talking about the game, which was clearly still his main focus.
"We were beaten in a play-off game here. We fought tooth and nail to try and get into this position. This wasn't the first game of a new campaign, this was a play-off match to take us to the World Cup.
"The disappointment is obviously very, very strong tonight because we haven't been able to do it.
"But I have to commend the players on getting this far."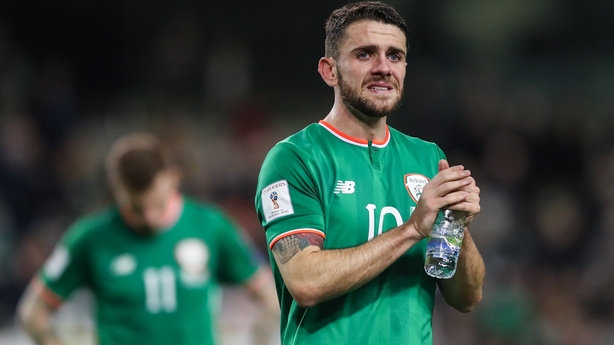 O'Neill had earlier stated that he would talk to FAI chief executive John Delaney over the next few weeks in relation to his future as Ireland manager.
The FAI previously announced an agreement had been reached with O'Neill to lead Ireland to the Dublin co-hosted Euro 2020 event, but the manager failed to give a definitive answer when asked would he sign the contract and whether the offer was still on the table.
"I"ll speak to John [Delaney] in the next couple of weeks" - Martin O'Neill
"What's next for you?" asked a member of the media at the post-match press conference. "Are you going to sign that contract sometime soon? Is it still on the table."
"I haven't spoken to John since we spoke about it," said O'Neill.
"I thought there was an agreement. I"ll speak to John in the next couple of weeks."
One thing that was very clear in the manager's mind was that he had just watched his side get destroyed on their own patch and O'Neill was really loath to look forward, before purging the disappointment and manner of tonight's defeat.
Next up for Ireland will be the UEFA Nations League in 2018, which will take the place of international friendly games and offer a route to Euro 2020 qualification.
But the manager said that he would not be thinking about that particular competition in such close proximity to tonight's play-off.
"I can't think of that tonight," said O'Neill.
"It is a major disappointment us not getting [to the World Cup] and because of that , my first thought tomorrow morning would not be about getting ourselves prepared for that competition. No, tonight, still disappointing."
The manager was also challenged on his defensive footballing approach to game and asked whether he believed that his luck had run out at the Aviva Stadium.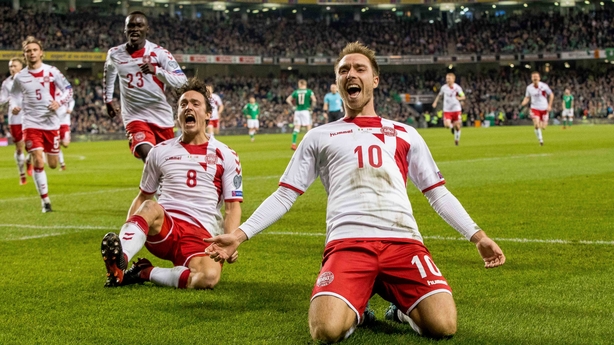 O'Neill dismissed the "lucky manager" tag and said every manager is afforded an element of luck throughout their career.
"That's simply not true," said O'Neill defiantly.
"I don't win those trophies that I have won both as a player and as a manager and have some luck. Everybody is entitled to a little bit of luck, so I totally disagree with you.
"But we were well beaten tonight by a side that was technically better than us and have a world-class player playing in their team. But I don't agree with you about luck running out.
"It has been a commendable effort by the team and I have won enough trophies as a manager and I was involved in a UEFA final so I must have got some luck to get there."