Harry Redknapp has revealed he won't relocate to Australia for his new role as a football consultant and embarrassingly got the name of his new club wrong in a recent interview.
The former Tottenham and Portsmouth manager has been appointed by A-League side Central Coast Mariners on a part-time role basis and is expected to oversee a strategy to promote the brand on a global scale using his extensive connections.
"No, I won't be going. It's a long way...Thirty-odd hours on a plane"
Redknapp is currently in a mentoring role at Derby County and recently took up a two-game stint as coach of Jordan's national side in the most recent phase of World Cup qualifying in the Asian conference.
He won his first game 8-0 against Bangladesh but went down 5-1 to the Socceroos in Sydney.
Speaking to talkSPORT radio about his latest challenge, the 69-year-old struggled to get to grips with the club's name.
"It's the South Coast Mariners," he told listeners.
"I met the owner, he's a great guy, an English guy. Peter Storrie's involved and they've got an English coach as well. They asked me if I would do a bit as an advisor."
The Mariners endured a torrid 2015/16 season, finishing 12 points adrift at the bottom of the table, but Redknapp will remain in England while carrying out his duties.
"No, no, I won't be going. It's a long way," he said. "Thirty-odd hours on a plane. I came home the other week and it took me a week to recover. It's a long way but it's a fantastic country when you get there."
It appears to contradict Mariners chief executive Mike Charlesworth who last week stated he expected Redknapp to visit Central Coast on "at least two occasions during the season and hopefully more during the off season".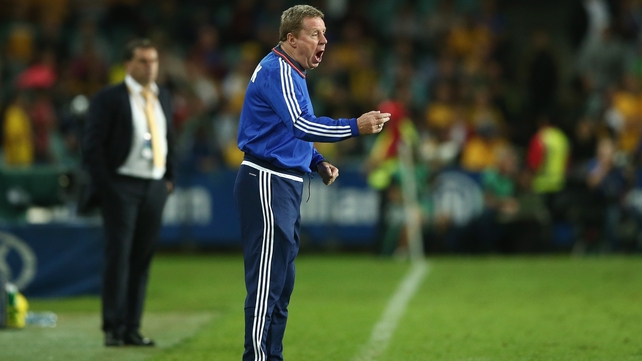 Charlesworth made the announcement at the club's end-of-season awards night and said they had signed a "very well respected coach" and "one of the greatest football characters in the game".
"In the interest of assisting our coaches and staff, assisting the Mariners commercially and help to put them on the global map we've just made one of our biggest signings and that's Harry himself joining the Mariners on a part-time basis," he added.