No team has more material to work with when it comes to figuring out what went wrong in the knockout stages of Rugby World Cups than Ireland.
There have been so many disappointments that if Andy Farrell's Six Nations winners are able to learn their lessons from previous Webb Ellis flops then they will finish top of the class.
They remain the only top tier nation not to have qualified for the semi-finals from nine attempts.
Johnny Sexton won't have any memories of the 1987 and 1991 tournaments, but as a rugby-mad ten-year-old in 1995, it's highly likely that he can recall flashes of brilliance from Jonah Lomu or even Simon Geoghegan.
The sight of a futile 13-man lineout in Lens stands out from 1999, while the 2003 loss to France is probably buried somewhere in the back of the mind.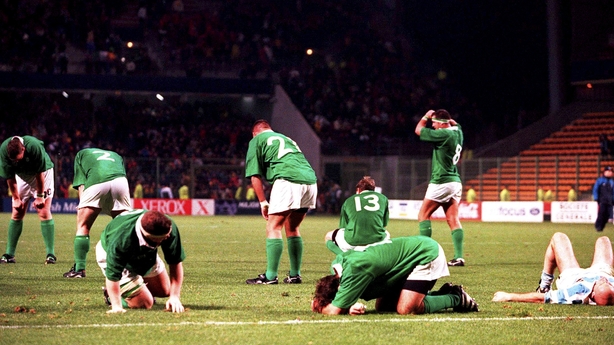 Sexton was coming through the Leinster ranks when the 2007 debacle occurred but for the last three renewals he has had a front-row seat.
Coming into the 2011 tournament in New Zealand, Sexton was first-choice out-half before losing his spot to Ronan O'Gara. He came on as a second-half replacement as Wales pulled away in the quarter-final.
Ireland's 2015 RWC came to an end against Argentina, with Sexton missing the quarter-final with a groin injury suffered in the win over France.
Entering the World Cup year of 2019 as the number one ranked team, Joe Schmidt's men, with Sexton out of the matchday squad, suffered a stunning loss to hosts Japan in the pool stages before getting steam-rolled by New Zealand in the quarters.
Sexton could do little as the All Blacks ran in seven tries.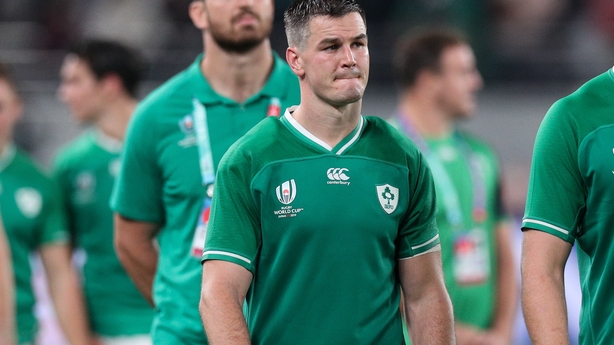 At that stage, few would have predicted that Sexton would be around four years later to try to makes amends but the two-times Lions tourist is still the clear leader, in title and deed, of the team.
There won't be talk of breaking the semi-final barrier among the squad, who, in the last 12 months have beaten every top-tier side.
Again, top of the World Rugby rankings, Farrell's side will fully believe they can win this tournament.
Sexton, who turns 38 on 11 July, believes learning from the painful lessons of the past are key to getting it right this time.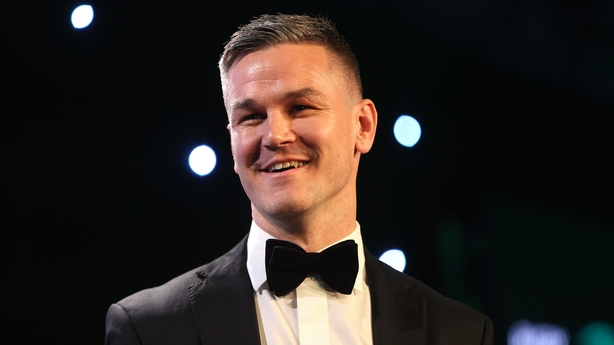 "We have it all to do," said the Ireland captain (above).
"We've been in this position before where we've got to the World Cup tipped as favourites and it's come apart.
"So we have to learn the lessons from all those times and put it all together on the big stage but we've got some experience now."
Farrell was defence coach under Schmidt four years ago and Sexton, speaking at the Rugby Players Ireland awards last month, said the squad, who assemble in just over two weeks for a series of training camps, has never been closer.
He said: "[I'm] incredibly excited.
"You hear everyone talking about the environment that Faz [Andy Farrell] has put together and these young guys that are coming in, they are just top-class people, unbelievably humble.
"Caelan [Doris], Hugo [Keenan], Dan [Sheehan], all these guys are player of the year [winner and nominees] but they are the best group to work with to keep people like me and Keith [Earls] and some of the older guys going.
"When you go in there you feel their age, you feel they keep you young, you keep tricking yourself to come back.
"It's a very special group. We are really excited about the World Cup."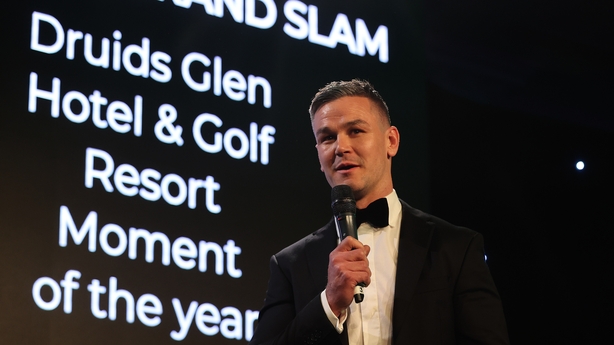 Sexton missed the end of the club season with a groin injury suffered in the Grand Slam-clinching win over England in March.
"I don't even know what to call it. I'm in rehab / pre-season. I've been in the HPC in Blanchardstown working with the physios and the S&C staff," he said when asked about preparations for the World Cup.
"They are putting me to work in the summer. Hopefully [I'll] get back for the summer Tests [against Italy, England and Samoa] and on to the World Cup, hopefully."
On the sidelines as Leinster lost out in the URC semi-final to Munster and subsequently, their Champions Cup final defeat to La Rochelle, Sexton admitted he has been reflecting on his career.
"I've had a bit of time over the last few weeks to look back and also to look forward," he said.
"Hopefully, I have another few months left in me.
"Everyone's career, there have been so many ups and downs, tough times and you rely on family to get through, team-mates and great coaches so there's been so many lows as well.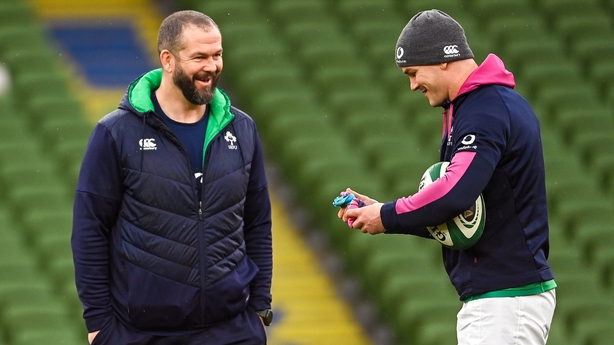 "When you get to the end people want to remember the highs but I suppose the lows have driven me most of my career and they sort of continued all the way right up to the end, missing out on the Lions [2021 tour] and that has sort of driven me on for the last couple of years.
"But I'm very lucky to be part of such an amazing group of players led by Andy Farrell, best coach you could imagine.
"You probably don't appreciate it when you listen to it in the media but when he has the room and when you are in there as a team it's special.
"It's a message I am trying to give to the lads all the time, it's a special group and we need to make the most of it while we have him."
Listen to the RTÉ Rugby podcast on Apple Podcasts, Soundcloud, Spotify or wherever you get your podcasts.