Ireland captain Nichola Fryday says she will reserve judgement on the IRFU's new policy on transgender women until she has looked further into the subject.
Irish Rugby yesterday updated their gender participation policy, which now limits contact rugby for players in the female category to those whose sex was recorded as female at birth.
The IRFU said the decision was based on medical and scientific evidence and in line with World Rugby guidance, which last year banned transgender women players from competing at the elite level of the women's game.
According to the IRFU, there are two registered players in Ireland who are now no longer able to play contact rugby on women's teams.
Ireland captain Fryday was asked for comment on the new policy this afternoon, but says she will further educate herself on the topic before offering an opinion.
"At this time I don't want to make any answers on that," she said, as the Ireland team prepared to depart for their two-Test tour of Japan today.
"I'd like to know more about the whole situation, and the laws. For me, I'm just going to focus on Japan, and I think it's something we can review in a few weeks."
Fryday (below) will captain Ireland on their tour of Japan, which is the first overseas tour of its kind for an Irish women's team.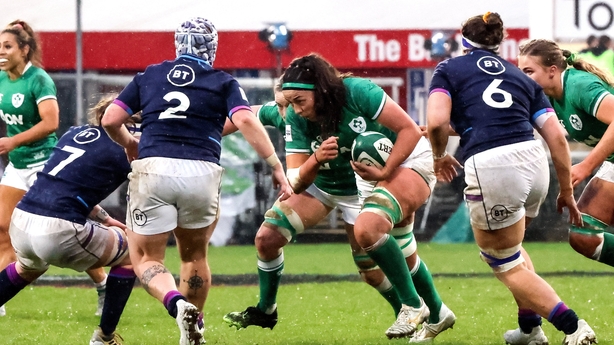 It comes in a summer of major change in the women's game, with the recent appointment of Gillian McDarby as the first 'head of women's performance and pathways', while the union also confirmed the introduction of centralised contracts for elite women's players.
Combined with existing contracts in the Sevens program, it will bring the number of paid playing contracts in Ireland to 43.
"It's great, it's been a really positive few months with the announcement of the Japan tour. That was a boost for all of us after the Six Nations knowing we'd get two quality Tests in the summer, and get the opportunity to tour as a squad.
"It's so important for a team to be able to go and play some rugby and have some downtime together as well.
"Then the announcement of Gillian [McDarby] and the contacts is great news. For us as players, it's such a huge step. For me, personally as a player, if you asked me when I first started would I ever get that opportunity I probably would have said 'I don't think I will'. It's brilliant that it's gone that way for women's rugby," Fryday added.
Head coach Greg McWilliams has also drafted extra personnel to his coaching staff for the summer tour, notably former Fiji coach John McKee.
"I think I'm really happy with the staff we have assembled under the radar. We have John McKee who was the Fijian men's coach for two Rugby World Cups, he coached Connacht before, he coached in Clermont," McWilliams (below) said.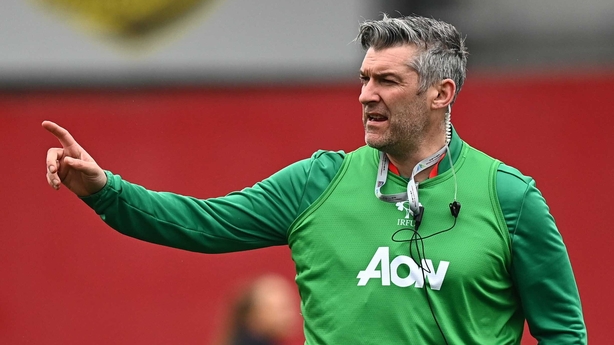 "I worked with John in the past and we see the game similarly. And he worked with David Nucifora before. He's come in and has been outstanding. To have him with me is truly excellent."
"Also Denis Fogarty is in as our scrum coach which is a really important appointment, and we also have Ed Slattery who has come over from men's Sevens to be our 'S and C' coach. Roisin Murphy has come in as head physiotherapist.
"The relevance of that and importance is that it's the first time we've ever had a full-time head 'S and C coach', and a full-time physio with the program. That's significant because the care that the players are getting has always been there, but it's gone to the next level."
The overseas tour is seen as a major development for the current Irish team, whose only previous away trips would have been for Six Nations games.
And the captain says it's going to provide vital experience, both on and off the pitch.
"To be going on tour for three weeks in total, and be spending nearly every living minute together, it does bring you close together as a group, and for me that's invaluable time.
"You create the friendships, have the craic, experience the culture, and I think that's what this tour is about. We go, and we play rugby and we work hard, but we also get to enjoy being in a place like Japan.
"For the majority of us, none of us have been there before. It's such an experience to be going somewhere like that on our first tour," Fryday added.
---
Japan v Ireland, Saturday, August 20, Ecopa Stadium
Japan v Ireland, Saturday, August 27, Chichibunomiya Rugby Stadium