Shorn of the distraction of a derby against Munster, Leo Cullen cannot no longer ignore the question.
Are Leinster a better outfit than 13 months ago when they fell at the semi-final stage to Saturday's Heineken Champions Cup final opponents La Rochelle?
The facts are that, unlike that match at the Stade Marcel Deflandre, they can call upon the services of Johnny Sexton, Jamison Gibson-Park and Caelan Doris, who all missed the game last year through injury.
Add in the development and form of Andrew Porter and Ross Molony, with Dan Sheehan, Cian Healy and Michael Ala'alatoa in reserve, and the four-time winners look primed.
That's before you take into account that La Rochelle will be missing influential scrum-half Tawera Kerr-Barlow, while lock Will Skelton has just 13 minutes under his belt, against Stade in Marseille on Saturday, following a lay-off due to a calf injury.
"It's very hard to say," said Cullen when asked if his team was better than last season when they lost 32-23 to Ronan O'Gara's side.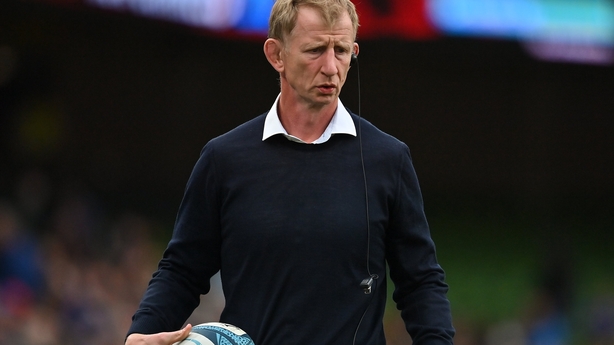 "We tried to plan the season out well with some of the front-liners, making sure that they are able to fire when it really matters.
"We'll see. It's going to be a massive challenge, isn't it?
"Playing the games in France, it's a hard thing to do, whether that's in a team's home ground or even on the neutral grounds, as we have seen in some of the semi-finals in particular in France over the years.
"Obviously, we played in La Rochelle's home ground, an empty stadium last year, but they beat us fair and square.
"We were in the game, I thought we started the game well, maybe could have been further ahead in the first-half. So how we manage the game, understand some of the threats that La Rochelle will pose, which is many.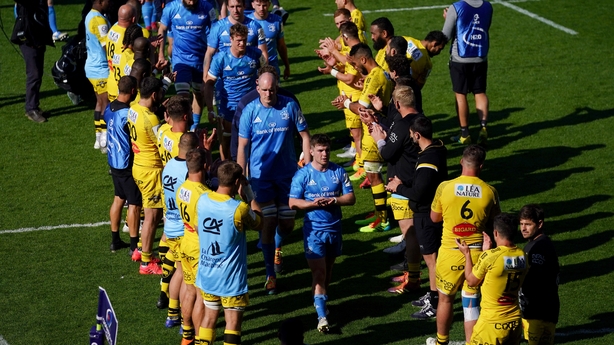 "Understanding their mindset about how they go about setting up the game from their point of view.
"When you lose a game of that magnitude you want to learn all the lessons you possibly can from the game and be better next time. There is no guarantee on that.
"It's a game that haunts many of us, for sure. You want to be better off the back of those haunting experiences, shall we say.
"We'll see. Both teams have rested players that played in the semi-finals. What did they have two or three players... obviously it was interesting [Will] Skelton came back from his season-ending injury, which was interesting!
"I'll have a look when I get that game through over the next couple of days and see what tweaks they have in their game.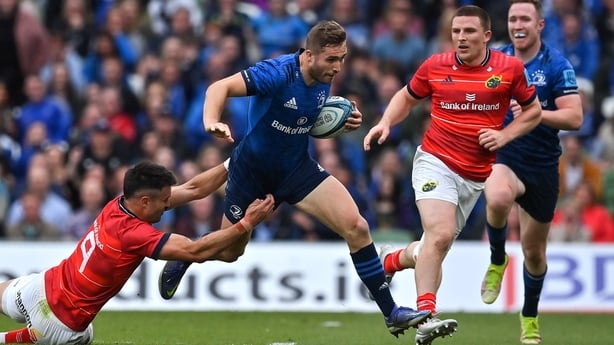 "It's an unbelievably exciting challenge. There is always that bit of inside knowledge that they have as a coaching group, with Donnacha Ryan in there as well.
"It's a great challenge, they are a hugely motivated team, I know, as well. They have a number of players who will be finishing up at the end of this season. Some top-end world-class players.
"I'm thinking of the likes of Victor Vito, in particular, World Cup winner, Kerr-Barlow, obviously another World Cup winner. Whether he plays with his [broken] hand, I don't know.
"It's massive game, isn't it? You hope it's two highly motivated groups of players going at it in the final of Europe.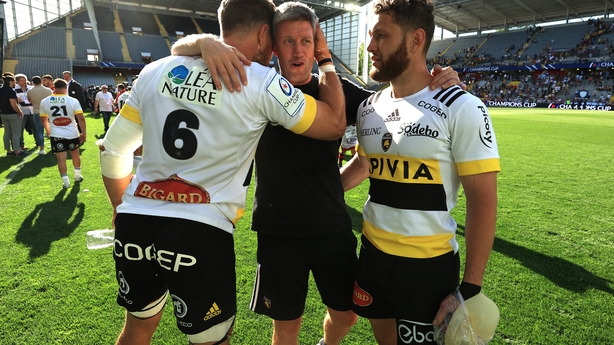 "It hasn't been an easy season for anyone, particularly trying to navigate that period over Christmas, as was well documented.
"You were wondering at that stage what sort of format... the play-off games had been very keenly contested and La Rochelle came through that Bordeaux game back-to-back and we know Bordeaux are a very tough physical team.
"La Rochelle blew them out of the water really over the two legs, which is a statement of intent. And then winning away against Racing. La Rochelle were very dominant in that end-of-the-game period.
"It's a massive challenge but this is where we want to be. It's just about delivering one of our better performances."
The reappearance of Skelton, whose chances of involvement were written off by O'Gara late last week, might give Cullen and co reason to fret.
The giant Australian lock was to the fore in last season's meeting, while also part of the Saracens team that beat Leinster in the final in 2019.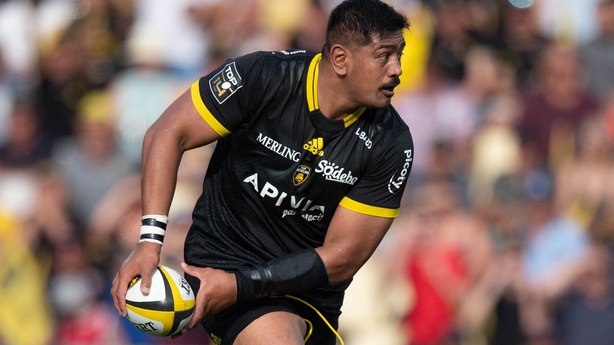 Initially not named in the panel for Saturday's Top14 game, Skelton was a late addition and stretched his legs off the bench in the 32-13 win, which moved Stade Rochelais into the play-off places.
Having joked about not taking O'Gara's pre-match comments too seriously last week, Cullen knows well how to play the media game and said that should Skelton make the match-day squad, his plans might change.
"To a point, yeah. There are certain things he does that he is very effective at," said Cullen, who has led the province to European Cup as player and coach.
"Being aware of them and then trying to come up with a plan ourselves to deal with some of the threats he poses.
"We have discussed it, so that's why the comments [by O'Gara on Friday], like, some of the stuff you take with a pinch of salt for that reason.
"We'll try to be awake for everything as best we possibly can. It's just trying to prepare well this week to give ourselves the best chance.
"It's a great stadium, we were down there for a semi-final a number of years ago, you may well remember.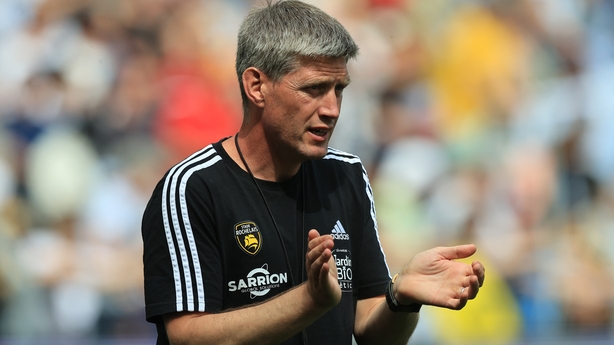 "It was one of those games which potentially changed the course of history, the way that game played out. Hopefully we get a big crowd over there. It's what makes the European Cup so special.
"I know ROG has such a strong affiliation with this tournament, he will be desperate [to win it].
"They took a bit of a gamble this week and it paid off for them, in terms of their selection against Stade Francais. That;s a tough choice over there, that was a brave play by him which came off. It signals the intent piece.
"Two teams who treated the tournament with full on respect from day one this year. You want those teams rewarded to a certain extent and come through.
"I certainly hope it will be a great game. We obviously want to win and we know they are desperate to win as well."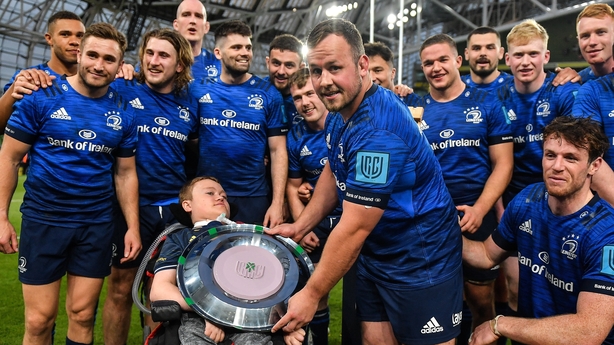 From Saturday's 35-25 URC win over Munster at the Aviva, just Healy, Joe McCarthy and Ciarán Frawley featured in the semi-final victory over Toulouse, with Jordan Larmour and Ryan Baird also putting themselves in the frame for selection on their impressive returns.
Having mixed and matched throughout the season, Covid-19 disruptions and the tour of South Africa have allowed Leinster to establish a template for keeping players fresh for the battle and Cullen reckons the game in Marseille will be the us side will be the ultimate test of how that has worked out.
"Well time will tell, won't it? he replies to a question about their battle hardness.
"A lot of the guys played during the Six Nations, that experience away in France, the carnival type atmosphere, so it's making sure we're braced for that type of atmosphere in the ground and it's not a shock to us.
"That's one of the big things. We talked in the past about being away, whether in the pool or knockout stages, that sort of assault on your senses, what that's like and making sure you're still thinking clearly and still able to bring presence to the game and dominate the game.
"Because La Rochelle potentially have that kind of atmosphere behind them, plus some of the experienced players they have, top end French internationals plus foreign stars, All Blacks with World Cup winning experience.
"For our guys, it's slightly different.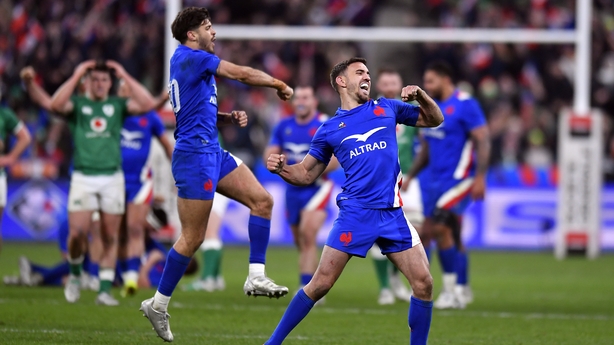 "They've experienced the big stage in Six Nations away in France this year, so it's just trying to learn from those experiences.
"You think back to the start of that game, how Ireland get caught with that quick start and suddenly it's this very frantic type of game.
"We've gone away to Welford Road in the quarter-final game, and against a very, very physical type of team in Leicester Tigers.
"La Rochelle will be that physical type of team, take us on around the setpiece etc, the pitch in Marseille looks better than the pitch in Welford Road.
"But it's that type of team mindset. Very aggressive around the ruck, and that's probably what we faced down there, so it's trying to understand the interpretation of referees etc, all the different factors that lead into those big games.
"We're away from home, I know La Rochelle are too but it's away from home in France against a French team.
"So it's learning from the past, whether it's La Rochelle or for a lot of the Irish guys, that Six Nations game.
"Some of the calls in that game even, France were very aggressive around the breakdown, so in terms of a template so to speak, they're the things we need to make sure we're braced for and prepared mentally and physically for as well."
Follow Leinster v La Rochelle (Saturday 4.45pm) in the Champions Cup final via our live blog on RTÉ.ie/Sport and the RTÉ News app live or listen live on RTÉ Radio 1.