The week began with a simple tweet from Aoife McDermott.
Just over 18 hours after chipping with 12 tackles, all successful, from Ireland's total of 229, during the 69-0 mismatch against England, as if to make a point, the second row and nurse by day posted a selfie from her station with the caption 'Back to it!' followed by three 'sleeping face' emojis.
Former Ireland captain Fiona Coghlan outlined on Monday's Against The Head the differences in a typical match-day week between professional and amateur players.
It was stark.
Former Ireland captain @CoghlanFiona runs through the differences between professional and amateur match-week preparations with this indicative comparison #RTERugby #AgainstTheHead pic.twitter.com/LXrEmHMtAG

— RTÉ Rugby (@RTErugby) April 28, 2022
Hannah O'Connor knows how McDermott felt. The maker of 18 tackles in the same game was up at the crack of dawn last Monday morning to begin her work in Scoil Mhuire Girls National School in Lucan.
As the England team were sorting out their passports for a short hop to France to spend a week in the EU preparing for a Grand Slam decider, O'Connor was trying to ignore the lactic acid burning her limbs to teach her fledglings some lessons.
Since graduating through CYM to Blackrock to Leinster, it's a Monday morning routine the 32-year-old is well used to.
"We got back on Sunday about 8 o'clock, got the washing kick-started or else it would have been left for a long time," she replies when asked about her return to civilian life.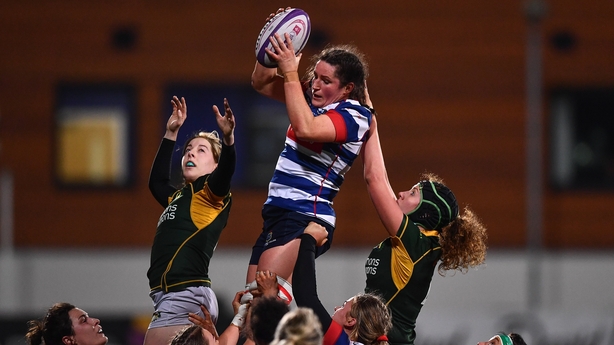 "Back into work on Monday. I'm a primary school teacher so work on Monday and Tuesday and got my kids prepped for the week, got them realising I'd be abandoning them again for the latter stages of the week and reassuring them that this is the last time I'll be missing them.
"So, get work done on Monday and Tuesday and trying to do recovery and review and preview of the Scotland game and have myself ready to roll in HPC [high performance centre] on Wednesday morning and then up to Belfast.
"It's the same when you get up every day. The sore feeling rolls into excitement again because you know what's coming next.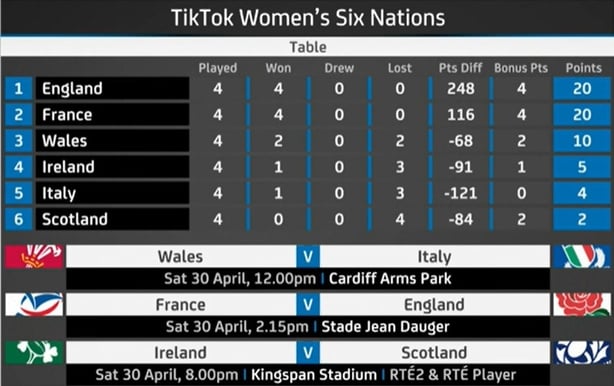 "I teach sixth class so they're 11-12 and not quite into the gory details so I try to cover up the bruises, not scare them!
"You're sore enough but you just get on to the next job, both in rugby and work.
"For recovery, you're wearing your skins [compression] on the way back on the flight and overnight and then on Monday evening I was over doing ice and hot baths, therapy with compression boots, sauna and massage gun, foam-rolling.
"Some people will do a walk or light jog or bike session, it depends on your personal preference."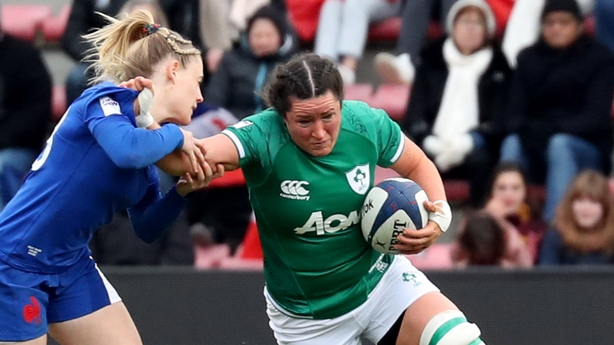 Thankfully, she has an understanding boss and they are glad to have an ambassador such as O'Connor representing the school.
"I'm lucky that my work… I suppose it's different for different kinds of jobs, but for me, my work are really, really accommodating," she adds.
"My principal is more than accommodating to me and I think it's looked after within the school, the higher powers than me.
"I don't know about for everybody, but for me I know that she's very accommodating and it's looked after from above me. I'm just always going in with my 'please can I get time off for X,Y and Z?' They're always very good to me."
Tomorrow's game brings Greg McWilliams' charges up against Scotland.
As if the pain of missing out on the World Cup wasn't constantly gnawing away, they must face their conquerors with the sickening feeling that even a 50-0 win wouldn't make up for the defeat in Parma last September.
Players retired before their time, the head coach moved on and the opportunity to make a mark on the world stage disappeared in front of their eyes.
Recovering from surgery on a broken finger, O'Connor watched the match unfold from afar but that didn't make it any easier to digest.
"It's going back a long time now," she deflects when asked about her memories of the day before being reminded of that "yellow card and a killer late try" by a cold-hearted journalist.
The moment Ireland's World Cup dream agonisingly came to an end in the dying seconds against Scotland#RTERugby #IREvSCO #RWC2021qualifier

📺 Watch Live - https://t.co/6sXSRNVcnR

📱 Live updates - https://t.co/zd5nAztCzs pic.twitter.com/JgZMfewjrM

— RTÉ Rugby (@RTErugby) September 25, 2021
"It was obviously incredibly disappointing whether you were there with the girls living it on the pitch, or whether you were at home watching it.
"Same as everybody else who was a rugby supporter in the rest of the country, it was incredibly disappointing, but it's great to be able to have another chance this weekend to go up against the same opposition.
"That will be in our minds as well, in terms of that was our last time that we've played this opposition.
"You do your review and preview, and you know that was the last time you played them.
"The same way we've gone out in this competition, it's 'yes, we're not going to the World Cup, but we have a point to prove in every game that we play in and the performances that we put on'.
"That what we'll be hoping to do and finish in a good spot on Saturday night."
Listen to the RTÉ Rugby podcast on Apple Podcasts, Soundcloud, Spotify or wherever you get your podcasts.
Follow Stormers v Leinster (Saturday 5.15pm), and Ireland v Scotland (Saturday 8pm) via our live blogs on rte.ie/sport and on the RTÉ News App, and watch live on RTÉ2 and RTÉ Player.
Listen to Ireland v Scotland in the TikTok Women's Six Nations on RTÉ Radio 1 and RTÉ Radio 1 Extra.