Ireland can expect a massive crowd when they face England in the TikTok Women's Six Nations on Sunday at Welford Road and Greg McWilliams wants the unions to take advantage of its current popularity.
This season sees the competition get its first full standalone window with last two years' renewals hampered by Covid-19 restrictions.
As of yesterday there were 15,000 tickets sold for the round-four game between leaders England and fourth-place Ireland (12pm).
That beats the Red Roses' previous record of 14,689 who turned up to watch their last game against Wales at Kingsholm Stadium.
Ireland had three home games scheduled in the tournament and hosted Wales in Dublin and Italy in Cork so far. Belfast is the venue for their final match against Scotland next weekend.
"It's unbelievable," said McWilliams when asked about the surge in popularity of the game.
"I remember the glory days, beating England in Ashbourne (below), I think we ended up beating them 25-0 in 2013, and there might have been 1,500 people there, that was a big crowd.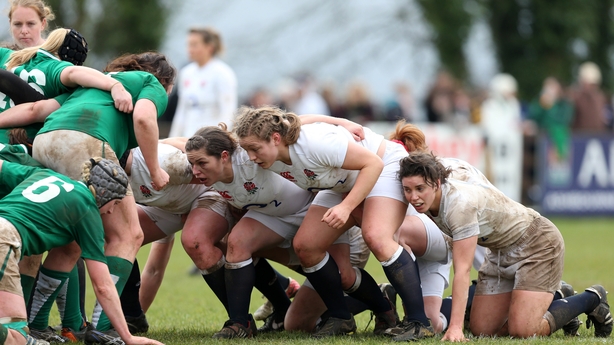 "To see over 15,000 people here at Welford Road, we saw 12,000 people in France, we played them away.
"We'd 6,000 in the RDS, 5,000 in Musgrave Park, the numbers are massive.
"The support out there has been great. As this competition grows in its own window, it's up to all the unions to put all their resources together to make sure we get more competitive games.
"England are by far the most superior team in the competition, France are pretty close.
"Our job is to keep improving so we can have more competitive games that will attract bigger crowds.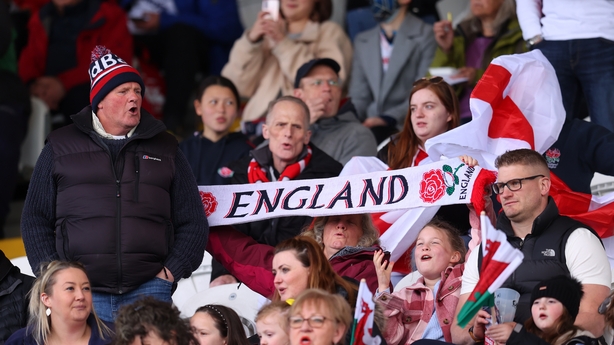 "Because it is growing at an alarming rate, in a good way, our job is to keep improving and add to that spectacle for the supporters and trust me, we are working so hard as a group.
"It's something I'm really proud of, how the players are committed to what we are doing.
"It's impressive and it's inspiring and when you are inside these four walls dealing with this group of players you can be really proud of them, they are putting everything into this game and into this window, which is standalone.
"I'm just looking forward to having many more years, long may it continue."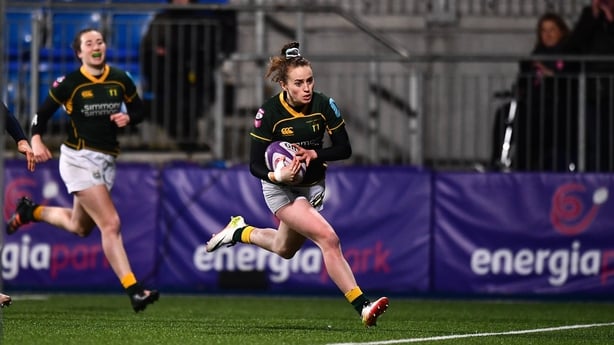 McWilliams has made six changes to his line-up to the team that defeated Italy in Musgrave Park, with seven of his squad unavailable due to sevens commitments and Sam Monaghan, a standout for Ireland so far, and Aoife Wafer, injured.
Steve Middleton's England are on a 21-game winning streak and top the table after smashing all three opponents so far.
"It's going to be a really big occasion for the players, they are really excited by it," McWilliams added.
"They had a session this morning, a good session yesterday evening and a fast session this afternoon so we are just trying to put together the finishing touches to what the plan is.
"The girls are really upbeat and excited about this challenge. I understand that the press see this as Ireland going in and England being the best team in the world but all those things are irrelevant in sport.
"It's about controlling what you can control, preparing yourself as best you can.

"We know the size of the task, let's be clear about that but the players are looking forward to that.
"We've put together a plan that the players and the staff are happy about and we just have to go out and compete.
"It is going to be, for a lot of these players, the toughest opposition they've played against.
"That's what life is all about, sport's all about. Everyone is writing us off and that's fine.
"You've always got a puncher's chance so we'll keep preparing and get excited for Sunday."
Listen to the RTÉ Rugby podcast on Apple Podcasts, Soundcloud, Spotify or wherever you get your podcasts.
Follow Ulster v Munster (Friday 7.35pm), Lions v Connacht (Saturday 3.05pm) and Sharks v Leinster (Saturday 5.15pm) via our live blogs on rte.ie/sport and on the RTÉ News App.
Watch Ulster v Munster, and Lions v Connacht on RTÉ2 and RTÉ Player. Listen to Ulster v Munster and England v Ireland (Sunday 12pm) in the Women's Six Nations on RTÉ Radio 1 Extra.