Greg McWilliams reckons France are there for the taking but the only demand that he'll place on his players is that they "fight" to be in the game.
The odds are stacked against Ireland for their second TikTok Women's Six Nations game tomorrow (2.15pm, live on RTÉ2).
They have never beaten Les Bleues away in the tournament, are in the middle of a transition under a new coach and face a team that has won 20 of its last 21 Six Nations games at home, the last three on an aggregate score of 137-16.
Coaches Annick Hayraud and Thomas Darracq have made seven changes to the side that beat Italy 39-6 last Sunday, while Ireland remain unchanged from the team that lost 27-19 to Wales in front of a record 6,113 crowd at the RDS.
"They have power and pace, particularly when they play at home, they get good energy off the crowd so they are going to come at us from all angles," said head coach McWilliams
"It's important for us that we can improve on our performance from last week but also be in the game, like to start trading blows is important for us.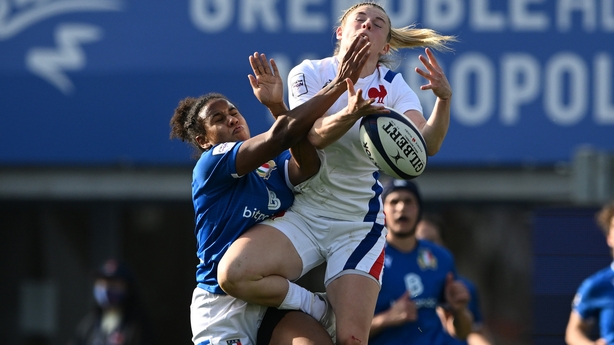 "I want to be clear about this, the support last week was incredible from the public.
"But we want to be respected. It's not about being liked. The only way to get that respect is when people see you working bloody hard to get better and to fight for everyone.
"If you have that fight in France and you stick to that plan, well I'll be happy with that. That's all I ask for and the result will look after itself.
"We are in transition, there is lots going on and we're trying to get tighter all the time. We've a lot of people working very hard at that. The goal is still to win.
"There is only so much 'You did great, you were good for 60 minutes.'
"So we want to be winning. We need to keep learning all the way to become strong and robust and get to the point we're competitive against these teams."
France ran in eight tries when the sides last met 12 months ago with just five of the Ireland team that started at the RDS making tomorrow's first XV.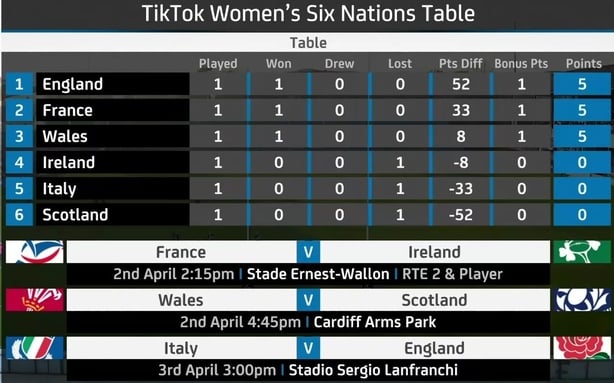 Semi-pro France, second favourites for the title behind England, could cut loose if they hit their straps and McWilliams, who was an assistant coach when Ireland won the Grand Slam in 2013, was asked about the balance between sticking to the team's principles and avoiding a heavy loss.
He said: "As long as we're being really true to ourselves and sticking to process, the day-to-day culture and training is not automatically there. You work on it every day.
"Since Wales, we review that game and then preview the next one. The long-term vision is there but every day is about getting tighter on the way to that.
"I don't see them as being two separate things. We're preparing for France the best way. It's more rhythmical the more we work with each other, from coaches to players and players to coaches, we understand more about what makes us tick.
'He has a very clear vision...already you can see his stamp on the team' - @TheRealEddieOS on new @irishrugby head coach Greg McWilliams - this and more on the #RTEugby podcast #FRAvIRE https://t.co/yQ1XBT99VG pic.twitter.com/XeQiESGv9M

— RTÉ Rugby (@RTErugby) March 31, 2022
"The players get more caps, we all get better at what we're trying to do. There is a bigger picture but it's about getting better every day.
"We can look after the games and see if we made our goals for this French game.
"If we don't, we need to get better. If we do, we need to get better. It sounds…not wishy-washy…but we just know as a group what we need to do to advance forward.
"We're on the right path and we just need patience.
"We are in transition but we are going out to France to fight and to win. To protect each other on the battle ground. Whatever happens we're all striving to get better.
"Hopefully we can look back on the Six Nations and see that we were getting better."
Listen to the RTÉ Rugby podcast on Apple Podcasts, Soundcloud, Spotify or wherever you get your podcasts.
Watch Benetton v Connacht (Saturday 12pm), France v Ireland (Saturday 2.15pm) and Munster v Leinster (Saturday 7pm) live on RTÉ2 and RTÉ Player (also live on RTÉ Radio 1).