Johnny Sexton takes inspiration from many athletes pushing the boundaries and says Cristiano Ronaldo's return to Manchester United has been especially satisfying.
The Ireland and Leinster captain is an avid fan of the Red Devils and the return of the 36-year-old, who is just five months older than Sexton, to Old Trafford has given him an edge on the training ground.
"Yeah, it's been a good few days for Man United fans," he told RTÉ Sport before Ireland's 2-1 defeat to Portugal in last night's World Cup qualifier in which Ronaldo scored twice including breaking the all-time international goals record.
"I haven't been able to wipe the smile off my face. It's been good craic in training.
"We've got a few Chelsea, [Man] City and Liverpool fans. There's good banter going and they are all a little bit jealous of Man United at the moment.
"It's been great, he is an inspirational figure the way he stays in such good shape. Even at this stage he's at the top of his game, scoring goals. I get good inspiration from that."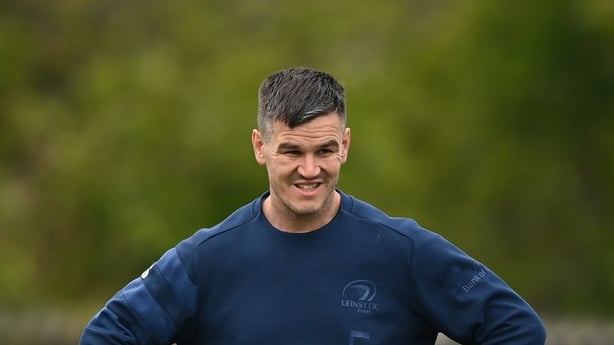 Sexton has a one-year contract with the IRFU and says he will decide on his future after the Guinness Six Nations in the springtime.
The 2018 world player of the year says he is always looking at other codes to see how athletes coming to the end of their careers seek to gain an edge.
He said: "You always search for those athletes that have longevity and I suppose since my early 30s I've been, not obsessed, but I've always been reading books or looking at things online or searching for things about people that look after themselves really well and do more and more every year to stay fit and try and stay at the top of their game.
"There's a lot of areas that I can improve on to do that, so it's just getting the one-percenters, and guys like that inspire you.
"But you look through all sports – basketball, tennis – there's people that break down those barriers or those sort of ceilings that people put on people.
"It will be interesting to see how Ronaldo can go, because immediately people are writing him off coming back to the Premier League, saying he won't be the same, and it will be interesting to see how he goes about it.
"So yeah, I'm always interested in stories like that."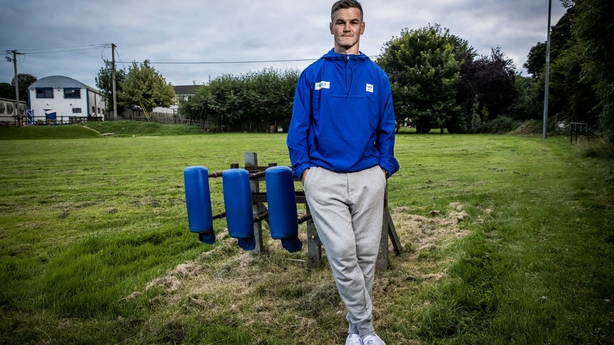 Leinster take on Harlequins in a friendly on 10 September as they build up for the inaugural season of the United Rugby Championship, which is the latest iteration of the Pro14 competition and includes four teams from South Africa.
The Pro14 champions take on the Bulls in their first game on 25 September and the out-half is in good form after a prolonged break.
"All good, thankfully," he said when asked how he was feeling after the summer break.
"I've had a good block of pre-season. Obviously, I was kind of treating the end of last season as a pre-season, trying to keep fit and stuff. Yeah, in good nick.
"Preparing for a pre-season game next year [week]. I haven't had a pre-season game in a long long time.
"It will be very different but I suppose it doesn't feel like a pre-season [game] because there's going to be a crowd there. I'm pretty excited about that, it's at the Aviva Stadium.
"I'm also excited about that so looking forward to getting it under way now."