Once again, Munster brought a knife to a gunfight, and they hadn't even sharpened the blade.
Saturday night's defeat to Leinster was their sixth in a row, but more tellingly it was the fourth knockout tie where they failed to land a blow on their opponents.
Last September's semi-final ended 13-3. Last May it was 24-9 at the same juncture and 16-15 was the previous year's scoreline, with seven of Munster's tally coming at the death.
They had understandable notions they could get closer this time, but it was the same old story.
Leinster, with 71% territory and 64% possession, racked up 10 clean breaks to Munster's one, and beat 35 defenders to 10.
They turned Munster over 18 times. 
The hosts were held up over the line numerous times and butchered a couple more chances in the loose.
Save for a 10-minute period before the break, it was all one-way traffic.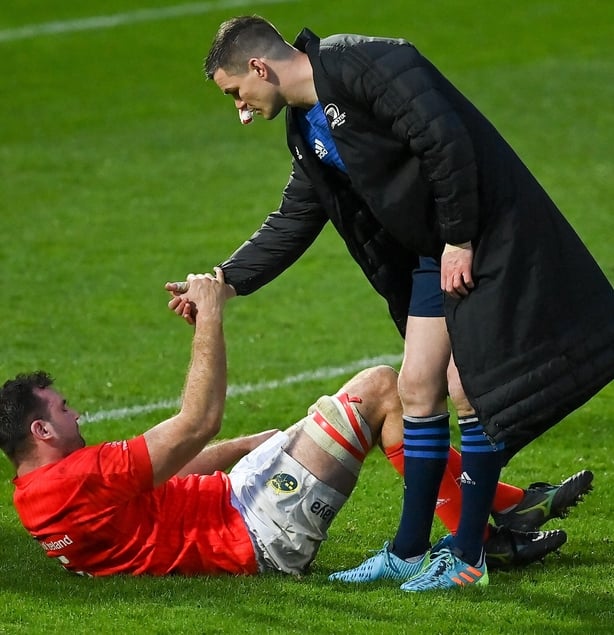 "Players, staff had a really good week of preparation," said Munster boss Johann van Graan after the game.
"There was no doubt in our minds that we could come and win here." 
It's hard to escape the feeling that this one will hurt more and require extra time to flush from the system.
Donal Lenihan referred to the reason why on last week's RTÉ Rugby podcast – Munster had a few factors going in their favour and now was the time to strike against the Blue machine.
The Reds had gone 10 years without a trophy; Leinster, already weighed down with Pro14 medals, had a six-day turnaround to Toulon and one eye on that Champions Cup clash. 
That a full-strength Munster suffered defeat to a selection that was missing James Ryan, Garry Ringrose, Will Connors and Dan Leavy through injury, and deemed it a risk worth taking to leave Ryan Baird, Tadhg Furlong and Johnny Sexton benched, paints an entirely different picture of where they are in comparison.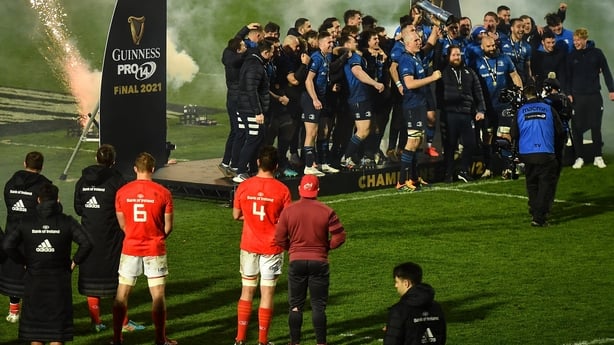 "You don't get over a loss like this quickly," added the South African, who has been in charge since late 2017. 
"There's a feeling that we gave it all we got and we ended up short. 
"In terms of commitment and preparation and the will to win, they were all there. It's tough to take. 
"We knew it was an away final against the three-time champions.
"There's no way around that. It doesn't help that you try and tell them some fairytale. We've got to keep chasing them and currently they are too good for us.
---
Sexton and O'Mahony injury concerns for Europe
---
"What I would add is that they are currently too good for everyone in the Pro14. We are the closest to them, but that's not good enough." 
Leinster head coach Leo Cullen admitted that a couple of losses - to Ospreys last weekend and to Saracens just a week after they picked up the last Pro14 title in September - helped to focus their minds. 
Conscious that "winning making you a little bit weak or soft or whatever", the boss has built an environment where that simply doesn't happen, especially in knockout games against Pro14 opposition.
"We want to win everything we can and we want to win every single game and every competition we're in," said man of the match Jack Conan, who is playing some of the best rugby of his career. 
"We'll look to build on this performance. We haven't been at the level we wanted to be at for the last two years in Europe so this is a massive opportunity in the RDS to put in a good performance against a good French side." 
Toulon might not be the powerhouse of yesteryear when they picked up three Champions Cup titles between 2013 and 2015, but they have the names and experience to pull off a shock if the mood takes them.
"Toulon are a star-studded team. I see Parisse is back in their game tonight, and Ma'a Nonu," said Cullen after the game in RDS, as if evidence was needed that he was indeed keeping abreast of proceedings outside the Pro14. 
"If you look across their team, players who have been playing with France, they have plenty of talent there: Serin, Taofifenua, Ollivon, I could go on. It's a massive challenge.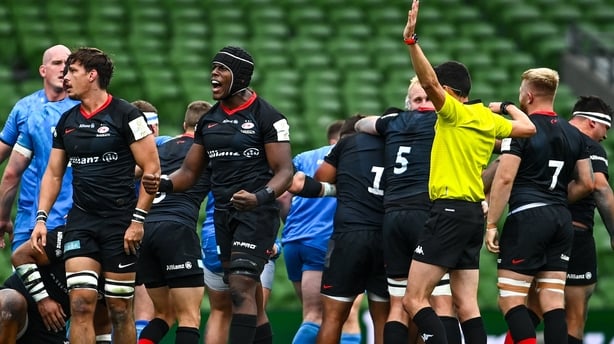 "We didn't manage the transition of winning a trophy against Ulster into the quarter-final of Europe particularly well. Hopefully we can learn from that and be better this time.
"It won't be easy but that's what will make it all the more special if we get through to quarter-final week, against Lyon or Exeter." 
Nonu, incidentally, was sent off in their 54-16 defeat to Lyon.
Munster, meanwhile, fresh from another defeat to the perennial Pro14 champs, must deal with the best team in the Top 14, as Ugo Mola's Toulouse rock up to Thomond on Saturday.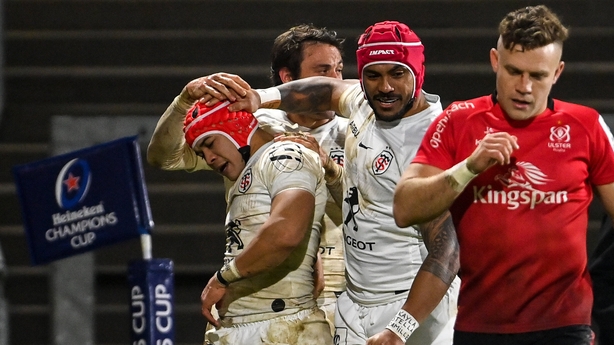 Asked if this was his toughest week in charge of Munster, Van Graan said: "That's factually correct. Toulouse are a fantastic team and they are flying it at the moment.
"In a normal season this [Pro14 final] would be at the end of the season and we've got Toulouse next weekend. That's just the way it is." 
Back in December, Munster recorded a stunning comeback win away to Clermont, having trailed 29-9 at one point. Is it possible to pull another performance like that out of the bag? 
Just how damaging the manner of Saturday's loss will be remains to be seen.
"It's going to be very hard to pick themselves up to beat a Toulouse side that are just as good," says Bernard Jackman.
"It's very much back to the drawing board and a change of approach. They seem to have lost the emotional charge that they had.
"We see every week in rugby that emotion can be a huge leveller and for the last six games against Leinster they haven't got that part right. 
---
'Another star on jersey' all that counts for Leinster
---
"Speaking to Munster fans [before the game], they didn't hold out much hope. It's a massive change from where the rivalry used to be.
"It's too easy to say Leinster have better resources, financial power, private schools, because, fair enough, it is hard to beat Leinster but in the last 10 years, Glasgow, Scarlets and Connacht squads have all won trophies.
"Leinster had a dip in the middle of this decade and other teams took advantage." 
Munster's Irish contingent can look to how they produced an unlikely and equally exceptional performance against England in the last round of the Six Nations just over a week ago. 
There is always hope in this game.