Andy Farrell and Ireland can winter easy.
Well, easier than they would have had they not arrested a worrying slide midway through the first half of yesterday's win over Scotland at the Aviva.
Thirty minutes gone and some of the bad habits that had haunted their Autumn Nations Cup series were creeping back in.
An aimless kick here and there, a turnover at a loose ruck, a penalty concession at the scrum and a missed lineout.
The whole bingo card of what had hampered performances against France, England and Georgia was checked as Scotland kicked their way into a 9-3 lead.
One wonders what was going through Farrell's mind at this point. They'd been over this. Different game, same mistakes.
Stand-in captain James Ryan and attack coach Mike Catt had both spoken about improved communication when things were going wrong on the pitch, about the 'leaders' recognising in real time that there was an issue and addressing it there and then, not waiting for the half-time expletives or a mea culpa in the Monday morning review. 
"We pulled our finger out, thankfully," said Keith Earls, arch executioner and now second behind Brian O'Driscoll (46) on Ireland's try-scoring list with 32, thanks to a double yesterday.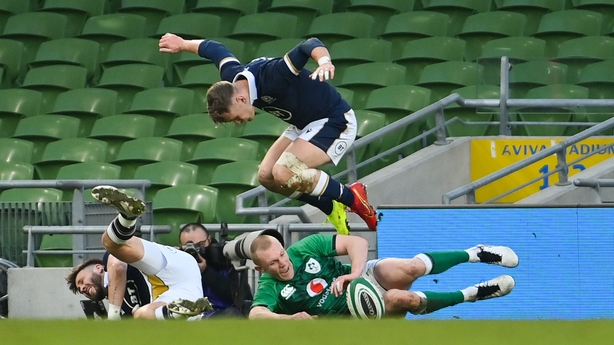 Farrell himself admitted that looking on as the players sorted themselves out was one of the most pleasing aspects of the performance.
"The game is so pressured in many different areas that how you adapt to things not going perfectly well is a big part of the modern-day game," he said as he signed off on an opening season like no other.
Truncated by the suspension of rugby midway through the Six Nations, the former dual code England international oversaw two home wins over both Scotland and Wales, Italy and Georgia, while falling well short on the road against England twice and France.
It's an average enough season but because of what happened in 2018, when the bar was reset to a higher level, it won't be enough for many, fans and pundits alike. 
---
---
Satisfaction with that sort of return may have been acceptable back in the 90s and early noughties but the recalibration of expectations from the highs of Joe Schmidt's penultimate year, that showed what a well prepared Irish team can achieve, means that they will always be compared to that crop.
If Johnny Sexton wants to use some criticism from the media and assorted pundits, some of whom soldiered on the same field as him not so long ago, as motivation, as fuel for his fire, then he's dead right.
If that spirit can infect a few more of his team-mates, then all the better when they swing back into action in nine weeks' time.
But while the captain's immediate post-match interview might have been a swipe at what he perceives as harsh commentary, he admitted later that it's not unfair that the team be held to higher standards these days.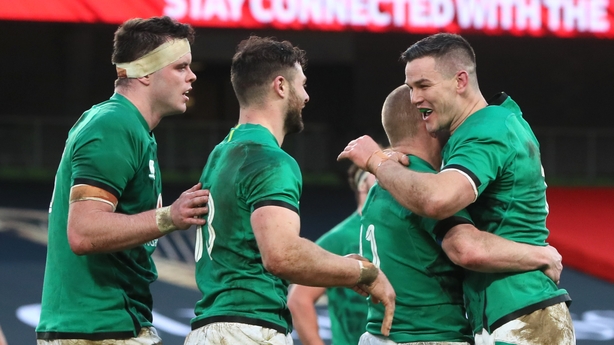 "No, no, I'm not [saying that's unfair]," he said. "We're judging ourselves by the highest of standards. We wish we beat England away, we wish we beat France away.
"We learned some valuable lessons, some harsh lessons in those big games away from home and yeah, we wish we were in there with a Six Nations trophy under our belt, we felt it was there for the taking and we'll live with that forever.
"There is no-one that hurts more than us when we don't perform on the big days but it's what you take away from it and there are some young guys who played that day that will take a huge amount from it.
"We are happy with the way we are improving. I admitted that we hadn't shown it in the full 80 minutes performance.
"We probably didn't show it with a full 80-minute performance tonight but that's Test match rugby. It's not as easy as turning up and having it your own way for 80 minutes."
Catt was asked during the week about his own longevity, the former England centre played in four World Cups over a 18-year career, finishing up at the grand old age of 38, the same age Sexton will be for France 2023.
Smiling, he said avoiding contact as much as possible was one reason he could play for so long.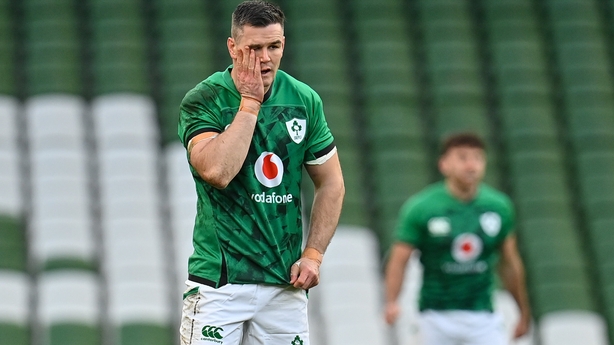 For different reasons, Sexton didn't finish any of the games in this international window but avoiding contact, as evidenced by the opening ten minutes yesterday, is not on the menu.
Farrell was asked if there was anything he could do about his captain's desire to get in the way of bigger men?
"One hundred per cent, it's in-built," he said.
"He puts his body on the line, doesn't he? They came down that channel pretty early doors, as every team does, and it's certainly not just about Johnny but he fronted up massively.
"He prides himself on trying to slow that ball down so that the team can get round the corner etc. and go after them second phase so that won't change.
"I suppose the way we do look after him is that, you know, there were a couple of periods in that game when we were flowing attack-wise but we made some good yards down the touchline and started to be able to consistently play to space." 
On the other side of the age spectrum, Caelan Doris has shone in his debut international season.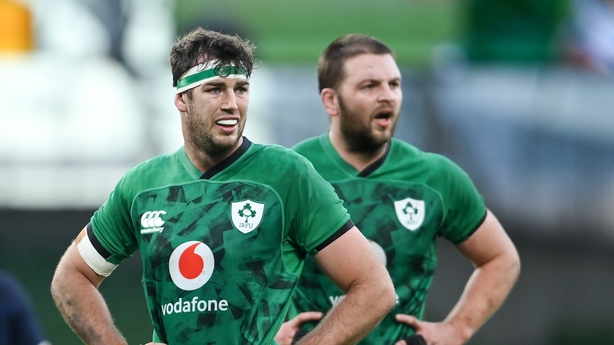 The Mayo man made his bow against Scotland in the Six Nations in February and won his seventh cap yesterday, adding the man of the match away to the one won against Wales at the start of last month. 
"I've been pretty happy," said the 22-year-old number 8.
"This campaign has been really a great learning experience for me. Coming off that French game [where he was sinbinned], there was a few learnings in that, around preparation, the correlation between good preparation and performance.
"Since then, I've probably applied some of those learnings and been pretty happy with how I've gone." 
Farrell will have plenty to work on before Ireland's trip to Wales at the start of February but at least the Christmas dinner will taste better that it could have had Scotland been a little more disciplined and showed a little bit more quality. 
"A work in progress, as I suppose it should always be," was how he summed up his tenure to date.
"It's well documented about the number of players we've used and if a few injuries along the way, that's influenced that but at the same time we've grown the group.
"We've had a pretty diverse group during this time as far as maturity, age-wise, regarding international rugby.
"I felt that gap has really closed and we've made some massive learnings from that and that sends a massive statement overall." 
Andy Farrell tells Clare MacNamara he has seen much improvement in 2020, but more consistency is the key heading into the Six Nations in 9 weeks' time #rterugby #irevsco pic.twitter.com/CQYrSNUPLH

— RTÉ Rugby (@RTErugby) December 5, 2020