While Jamie Heaslip is not exactly pining for the rugby field, the former Ireland and Leinster back row has made a point of maintaining a personal fitness regime that is not a far cry from his playing days.
The 36-year-old who retired from a trophy-laden professional rugby career in February 2018 on medical advice joined RTÉ Radio One's The Business with Richard Curran on Saturday to discuss life off the pitch since he called it a day as a sportsperson.
"I don't necessarily miss it," he said of his past rugby career.
"So it's funny. When I look back at the game, I go 'I'm quite grateful'.
"You have to play the game professionally for 15 years. I'm quite aware that I got to experience a lot.
"So it makes you miss it less and makes you quite grateful for it. If you think you're ever going to replicate that feeling of running out onto a field and representing your country... if you're chasing that, you're never going to get it again."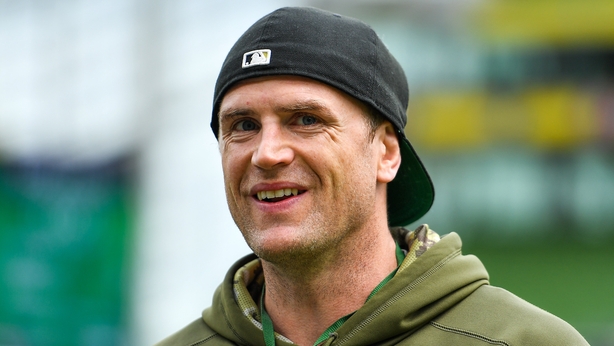 But while he is not craving the chase for those former glories, training and gym work is providing a comfort blanket of sorts.
"You see, I love training and I train four, five or six times a week," he said.
"I can remember saying to my wife when I finished up, 'I don't need to be going for Thursday night pints, I don't need to do any of that.
"I need to train. That's my kind of getaway. In a really weird way, if someone was psycho-analysing me, they're probably saying - not that I was a late bloomer but I didn't go into the gym properly until I was about 19 to 20 - having done it that long, it gives you comfort and you know I can do that, I'm good at that when you have a lot of uncertainty in terms of going into new working environments."
These days Heaslip is engaged in numerous business pursuits and ventures and life after rugby was an area in which he was always keen to begin carving a niche away from the pitch.
Indeed, just three years into his career, he was made aware of stats about the longevity of the modern player which opened his eyes further.
"Our players' association came out with a piece of information basically saying that in Ireland, the average career length was about seven years," he said.
"In England and France, it was six years. I was three years in and was like, 'Oh! I'm halfway through my career, so I'd better get to it and get planning for life after rugby.'
"I was very lucky that I put off going professional for two years while in college so I could finish my degree and that was the unwritten rule with my family and parents: 'Have your degree and then go do whatever you want then."