When Wales produced a stunning second half comeback to win in Twickenham in 2008 - Warren Gatland's first Six Nations game in charge - a member of the Welsh press corps roared a question after their triumphant new coach.
"Warren, Graham Henry was known in Wales as the great redeemer. What are you going to be known as?"
A jubilant Gatland shouted back, "The lucky b*****d!!"
The Wales coach's luck has certainly held in this tournament, his final one in charge.
Wales were in terrible trouble in Sunday's quarter-final until Sebastien Vahaamahina - who must be one of the most adored players in the valleys - hallucinated that he was a 1980s French club rugby player and decided to crack a vicious elbow into Aaron Wainwright's face.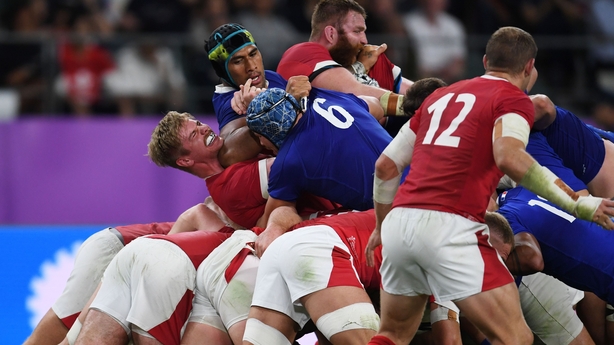 Wales went onto win by a point and Vahaamahina went onto retire from sabotaging France's World Cup chances.
Still the Welsh will feel they were owed a bit of luck against France in World Cups. Eight years ago, they played almost the entirety of a World Cup semi-final a man down and still nearly won it.
Gatland will depart Wales as one of the most successful coaches in northern hemisphere rugby history.
In his time there, he's become the first coach in history to win three Grand Slams (2008, 2012, 2019).
He's guided Wales to two of their three World Cup semi-final appearances, and that sole pre-Gatland semi-final was reached in the inaugural tournament, a rather more rinky-dink affair in which this week's opponents South Africa were still excluded.
For context, in between '87 and Gatland's first World Cup in 2011, Wales failed to escape their pool on three out of five attempts.
From an Irish perspective, he turned around Wales's record against Ireland. Excluding World Cup warm-ups, Wales have won seven, lost five, and drawn one against Ireland during Gatland's reign.
Prior to his arrival, Ireland had won 12 of the previous 15 encounters between the sides.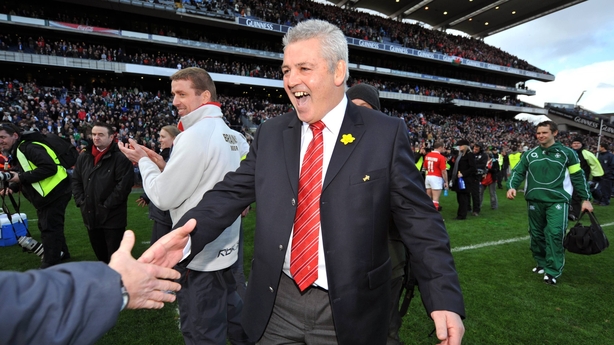 The Kiwi led the British & Irish Lions to victory in a series against Australia in 2013 - their first series win since '97 - and a tied series with New Zealand in 2017.
And then there's his club record, leading Wasps to three successive Premiership titles and a Heineken Cup (2004) as well.
Even in Ireland way back when, he initially caught the eye as an innovative and popular coach of perennial whipping boys Connacht and then, having originally been installed as a stop-gap, led Ireland to their best Five/Six Nations finish since the mid-1980s.
Evidently, there's more than luck involved.
The reaction in this country to Gatland's triumphs since he was controversially ditched by the IRFU has often been churlish.
For a long time, ex-Irish players and pundits here tended to talk in slightly baffled and grudging terms about Gatland's success, as if he was the thick guy they knew at school who subsequently became a millionaire.
They presumed he must have something about him but his genius wasn't obvious when he was working in this country.
Gatland's shafting in 2001, after Ireland's best season since 1985, has been gone over many times.
Suffice to say, the players weren't as surprised as many on the outside.
Malcolm O'Kelly told RTÉ Sport last year, in an article on the costly loss to Scotland in Murrayfield in 2001 - "that was the bullet that shot Warren Gatland" - that most of the playing squad regarded Eddie O'Sullivan, installed as backs coach before the 2000 Six Nations, as the chief guru behind Ireland's improvement.
"There were certainly knives there for him (Gatland). There was huge support for Eddie (O'Sullivan) within the camp. A lot of us had played underage with Eddie. And everyone knew him and liked him.
"We were keen to kick on and there might have been an element that we felt Warren couldn't take us much further.
"Now I'm not sure if that was the truth given what Warren has achieved since, but that was a viewpoint within the squad at that time."
Captain Keith Wood was especially critical of Gatland, lamenting his refusal to appoint a specialist defence coach, which the Irish hooker believed cost the team victory against a potentially vulnerable All Blacks in late '01.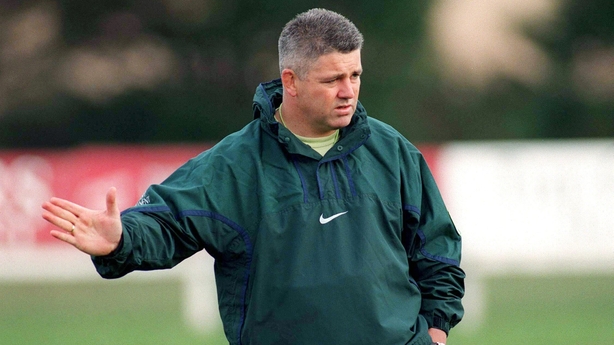 The barbs and back-biting has continued well into this decade, with Gatland regularly accused of stirring it in the lead-up to Ireland games and harbouring an animus against Irish rugby. Most of the time, it seemed that the Irish press were over-reacting to his perceived slights.
It's only a few years ago, with Gatland already having two Grand Slams, a Heineken Cup and a victorious Lions tour on his coaching CV, that he was described in an Irish newspaper as having the intellectual properties of a tub of Flora.
Wales Online's internet slueths - who evidently spend as much time trawling the Irish press as we spend trawling Wales Online - got great mileage out of that one.
After the tied Lions tour in New Zealand, Player of the Series Sean O'Brien launched a startlingly harsh critique of the coaching team, saying the tourists could have won the series 3-0 but for the deficiencies of the Gatland-led management group.
Gatland admitted he was "hurt" by the comments and said if O'Brien had information on how one could whitewash the All Blacks on home soil, then he could make a lot of money by sharing it.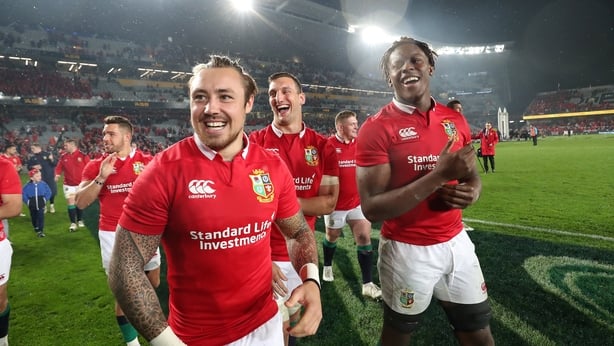 It was during that tour that Gatland was derided as a 'clown' by the media in his native country. 'Warrenball' is one of the cliche's on the era and the NZ press embraced the tag.
Essentially, it refers to an Gatland's allegedly one-dimensional game which relies heavily on crash ball merchants in the centre who simply use their bulk to punch holes in the middle of defence, creating space for players outside.
It was used as another tool to bash Gatland, a further example of his lack of technical or tactical sophistication. For Gatland, it was sheer common sense dictated by the players he had in Wales.
All told, the level of sneering and derision the Wales coach often receives jars when set against his remarkable trophy haul.
He just knows what buttons to press at the right time and how hard to push certain boys
What is it that Gatland has going for him?
For celebrated Welsh flanker Martyn Williams, it is Gatland's man management that stands out.
"He just knows what buttons to press at the right time and how hard to push certain boys," Williams told the aforementioned Wales Online. "He knows which guys to push on and which guys to hold back from. He is the master at making players feeling a million dollars with a quiet word.
"His man-management is superb and he knows exactly what players to put his arms around and scoop them up. There are others he knows doesn't needs to praise."
The Kiwi is a master of harnessing emotional energy and finding ways of geeing up his team. His teams seem to thrive in emotionally charged grudge matches and believe that a bit of old-fashioned dressing room wall material never did anyone any harm.
This was never more obvious than when he brought Wasps to Lansdowne Road to play Munster in the 2004 Heineken Cup semi-final, Lawrence Dallaglio writing later on that the players were highly motivated to avenge their head coach's scalping by the IRFU.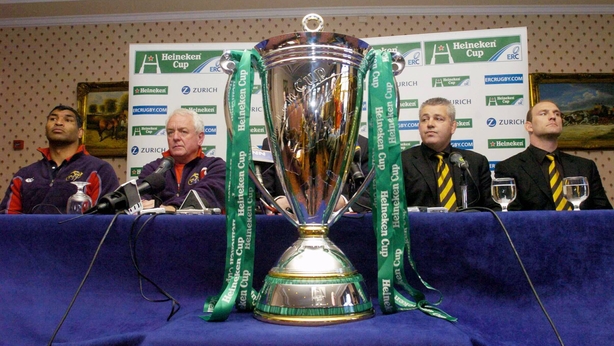 Gatland is also a great believer in embracing and reckoning with the culture of the country in which he is working - which made him such a refreshing and dramatic change from the icily clueless Brian Ashton back in 1998.
Gatty has spoken before of how he studied Irish history in university and his Connacht team wore T-shirts bearing the message 'To Hell of to Connacht' when they vanquished Northampton in the 1997 Challenge Cup.
Speaking on the 1014 podcast before this year's Six Nations, Gatland expounded on the cultural differences between players among the constituent nations on the Lions, focusing in particular on the two nations he knew best, the Welsh and the Irish.
The Irish players, he explained, were the most vocal and questioning. The bulk had come through private schooling and thus were relatively highly educated.
Welsh players, by contrast, were doers and good at following instructions, Gatland said. (Donncha O'Callaghan said on Game On this week, 'I love the Welsh lads to bits but they're not the brightest and when someone comes in and tells them ye are brilliant, they just all grow. Whereas we question stuff).
Gatland has used these 'doer' qualities to build a brutally obdurate and resilient Welsh defence, who can make, in the words of one analyst, tackle after tackle after tackle after tackle.... on and on times 100.
You can't work on 20 things in a week, but I can fix up two or three things
Perhaps one of Gatland's clearest guiding principles - and one which might have special relevance to Ireland given the current debate - is his belief in not overloading players with information and being careful not to 'over-coach'.
He outlined this in an interview with Coach Logic last year.
"Analytically, you look at a game, you could pick out 15 or 20 things that you need to work on or change. But you can't do that.
"A lot of coaches make mistakes because they've got 20 things they want to fix. Well, you can't work on 20 things in a week, but I can fix up two or three things. What are the two or three most important things we've got to focus on to make us better and improve a performance
"Shaun (Edwards) loves giving out a tips-sheet of things to work on. One day, he showed me a tips-sheet and I went 'Go and reduce that to three or four.'
"He said, 'why's that?'
"I said, 'I've just read through your 12 points and I can't remember one of them. But if you give me three or four, I can remember those.
"One of the mantras we always had at Wasps was that 'less is more'.
"The messages I always give to coaches is don't over-coach, don't give too much information, be specific, concentrate on the things that are important."
Follow Wales v South Africa in the second Rugby World Cup semi-final on Sunday via our live blogs on RTE.ie/Sport and the News Now app, or watch live on RTÉ2 from 8am