The scene is set beneath the main stand at Murrayfield in May 2016.
The final whistle on Connacht's 20-10 win over Leinster in the Guinness Pro12 final sounded about an hour ago and John Muldoon walks out of a boisterous dressing room.
He is taking a minute to himself before starting his address to a packed press room.
In the corridor a native Connacht reporter, a veteran of the highs and many lows of the province's fortunes down the years, embraces the captain.
It's heartfelt and genuine, and the hug releases the mutual emotions of two travellers at the end of an epic journey.
Moments later the scene is repeated, this time there's a shorter hug between Muldoon, who plays his final game against Leinster, and a Dublin rugby writer.
It's a special moment for Connacht but the victory is also a special moment in Irish rugby.
A sweet moment for Muldoon, who, everyone agrees, is the heart and soul of the team.
And it's not so much fitting that the number eight is the man of the match - as if the award was a recognition of what he had done over the years - it's that Connacht beat favourites Leinster because he was outstanding, leading by example and from the front.
"The whole country was roaring for Connacht that day," says Damien Hayes, the former Galway hurler who played underage hurling and rugby with Muldoon.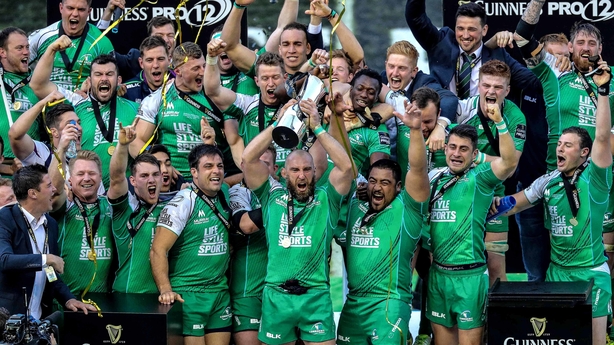 "What I loved was the reaction on every one of the Connacht players' faces as John lifted the trophy, there was just so much joy. You could see this meant an awful lot.
"It meant an awful lot to us when he lifted the Pro12, we knew him, he was our neighbour."
Muldoon, now 35, was part of the Galway minor panel that won the 2000 All-Ireland before turning his attention to rugby.
He had success at schools level and also claimed an All-Ireland Under-18 medal with Nenagh RFC.
Hayes fondly remembers those days.
"John was only down the road from us, a couple of fields away," he tells RTÉ Sport.
"We won a Connacht Schools title with Portumna Community School. That was the start of John's rugby career.
"We ran Sligo Grammar close in the Connacht final, which was unheard of for us.
"The Muldoons, Ivan and John, and Brian McClernon used to go over to Nenagh.
"Three of us from Portumna and one from Abbey, they'd collect me on the way. We ended up winning the All-Ireland [in 2000]."
Later that same year the duo would be in Croke Park, helping Galway to minor glory, a win celebrated in unusual fashion by Muldoon, who took the shears to Hayes' head.
We need your consent to load this YouTube contentWe use YouTube to manage extra content that can set cookies on your device and collect data about your activity. Please review their details and accept them to load the content.Manage Preferences
"We spent the whole year together, it was one of those memorable summers," he says.
"On a Sunday morning after training, the four of us, myself, Eoin Lynch, Kevin Hayes and John Muldoon getting four 99s - we were told we weren't to be eating crap - and driving home in a Polo.
"That year the boys dared me to let my hair grow so I'd all the curls coming out through the helmet and the agreement was that if we won John would cut my hair up in the Citywest Hotel.
"He brought up all the hair clipping machines. I got a '1' on the sides and '3' on the top, then he wanted to take out the scissors to get a small bit off. He saw himself a little bit of a hairdresser."
After that their paths diverged, Hayes went on to win three All Star awards over a 13-year spell with the seniors.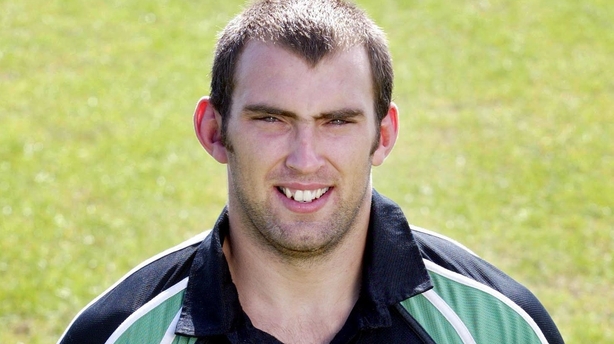 Aged 20, Muldoon signed a pro contract with Connacht in 2003 – just a few short months after the idea of disbanding the province as a professional outfit has been floated – and today's outing at the Sportsground will bring the curtain down on a club career of 327 games.
He won three Ireland caps in 2009 and 2010.
Then, as now, Ireland had plenty of back row options and Declan Kidney had the pick of the successful Munster and Leinster teams, with Stephen Ferris in his prime as well.
Muldoon, a Galweigans clubman, gives an honest assessment of that time.
"I should have believed in myself more when I had the opportunity in Irish camps," he says as part of an extended interview that will air on RTÉ Radio 1's Saturday Sport. 
"I look back and see the quality of player that was ahead of me.
"Even now, in my heart of hearts, I don't think I was good enough to be ahead of some of those lads.
"While there is regret, there is also self acknowledgement that I just wasn't good enough."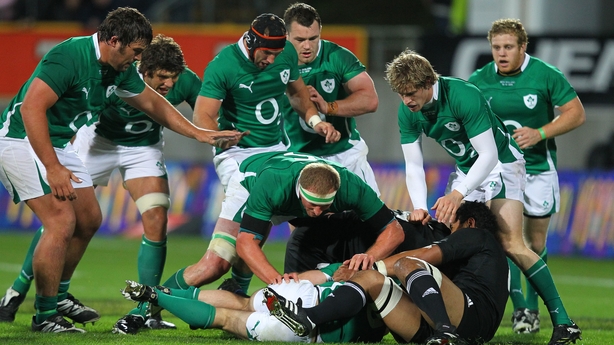 Now Bristol beckons and a reunion with former coach Pat Lam, who was in charge for four seasons before departing in 2017 for the Bears, who won promotion to the Premiership a few weeks ago. 
Muldoon will join the coaching ticket under Lam. 
It's a role that ex-team-mate Dan Parks feels will suit Muldoon.
"He's reliable, he's a leader, he certainly has that character," the former Scotland international, now back in his native Australia, tells RTÉ Sport.
"Those attributes are very important. It's something he's had a player his whole career and I don't see it changing as a coach."
Parks moved to the westerners in 2012 after spells with Glasgow and Cardiff and revealed that, despite a low profile, Muldoon was viewed in a certain light by opposing players.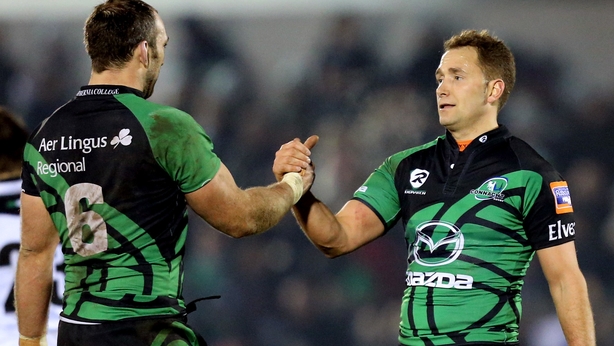 "When I was with Glasgow back in 2006/7 we used to talk about him being the veteran of Connacht rugby," he says.
"And at that stage I think he'd only been there since 2003 but we used to look at him like that because he was always on the teamsheet. It seemed like he played every single game.
"As much as I enjoyed playing rugby with him I really like him off the field and we were quite good mates by the end.
"John likes the horses, I enjoyed my horses as well, that's something we had in common away from footie, especially come the big jumps festivals, Cheltenham. We'd always compare notes around the time of year.
"I'd love to be there today, that's for sure. It would be fantastic [but] I'm in Sydney at the moment."
Muldoon's departure from Connacht will signal the end of an era and this season, in particular contrast to the 2016 campaign, has been difficult. 
So much so that the match against Leinster comes with only pride at stake but with Muldoon there's always been plenty of that.  
We need your consent to load this YouTube contentWe use YouTube to manage extra content that can set cookies on your device and collect data about your activity. Please review their details and accept them to load the content.Manage Preferences