Tony Ward stood alone on the Murrayfield press gantry. He looked down at the remnants of an elated Connacht crowd as the last of their heroes disappeared down the tunnel.  

Just 20 minutes earlier, Connacht had beaten Leinster to win the Pro12, the province's first major title. The victory was emphatic. 

Most of his colleagues had moved on but Ward wanted to soak up the atmosphere for a few moments longer, to drink it in. He may have had something in his eye. 

A green-clad fan of the same vintage as Ward approached from the lower stand with his match programme, he wanted an autograph.

"Can you sign it to Sean?" he asked, "my son." 

The gentleman wanted to share a few moments of this famous day with an Irish legend, something else to tell the grand-kids. 

They spoke for a few moments of a mutual concern. A positive word from a hero has its own power. The talk turned to the journey back home. The fan was getting ready for a long and happy road trip. 

Leinster weren't supposed to lose this one. They had the big game players, the experience, the caps and the medals. 

The logic said Connacht would go close, but the triple European champions would prevail; it was the same logic that said Leicester City would probably be relegated.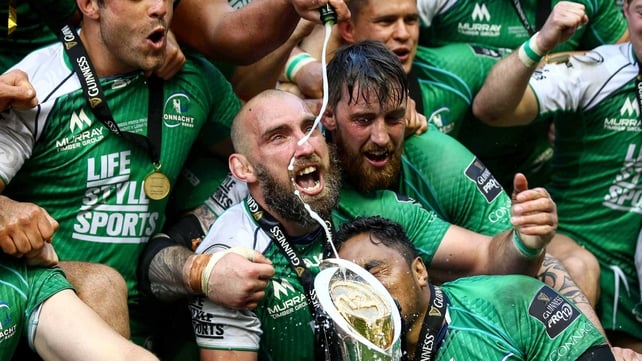 For a moment Ward struggled to come up with the right word for the occasion. Wasn't it simply 'magic'?  

"It's hard to take it all in, what we've just witnessed. It's one of my proudest involvements in Irish rugby ever," said a man who helped Munster beat the All Blacks. 

"In one sense, it's surreal.
"Connacht won the game and won opposition supporters over in the same way: by playing a beautifully adventurous brand of rugby that's rarely seen in the northern hemisphere"
"If someone had said 30 years ago that a Connacht team would be flying out of Knock Airport, playing in an all-Ireland final of a Pro12 league, in Edinburgh and winning it in the manner they did, there would be guys in white coats arriving pulling us all away," he said, his voice choking with emotion. 

That's ex-Leinster player and proud Dubliner Tony Ward. 

"They delivered on the biggest stage of all, in the ultimate final, against the kings of finals of Irish rugby, as in Leinster, and boy, did they deliver big time.

"It was just fantastic. I'm proud and privileged to be here."

Pat Lam's side did something magical on the pitch. Leinster looked powerless in their path, as had Glasgow and more besides. Spooked.

But Ward was not the only one to be caught up in the fairytale. Many fans of the 12-County Army were cheering for the Westerners on Saturday. 

A recently retired junior player from south Dublin says two of his club's die-hard Leinster fans, veterans from the era before the European glory days, when the Heineken Cup was a midweek floodlit tournament held by Longford RFC, were "shouting and roaring at the television – for Connacht". 

A man from Offaly said it was the first time he watched a game of rugby and "loved" what he saw. 

Connacht, with their passing game, reminded him of Barcelona, he said. 

Online comments sections are peppered with Leinster fans congratulating their rivals.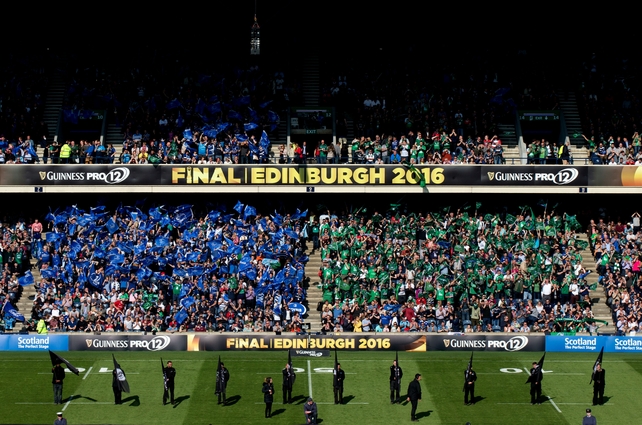 There was never a question that Munster and Ulster fans would be backing green, but how did it come to this?

Connacht have mostly been seen as the kid brother, someone who could be a nuisance on occasions but who usually stood aside when the big boys started playing; when they needed a favour to qualify for Europe, the others might oblige. 

"Of course we knew people were going to support us," captain John Muldoon said after the game.

"I've a few friends and family that live in Leinster and have allegiance to Leinster but deep down I'd say they wouldn't be too disheartened tonight seeing Connacht win. 

"We saw an underdog story with Leicester winning the Premiership but I don't think I'd put us in the same category as Leicester.

"Maybe some people will but I think we'd a more realistic chance than they had at start of the year but we'll take anyone who wanted to jump on the bandwagon."

As Muldoon admits, it's not on the same scale as Leicester's tale. That feat will take a score of years to sink in, but it's a lesson in sticking to what you believe in, miracles can happen. 

"We all watch sport because we all know on any given day, anybody can win," he added.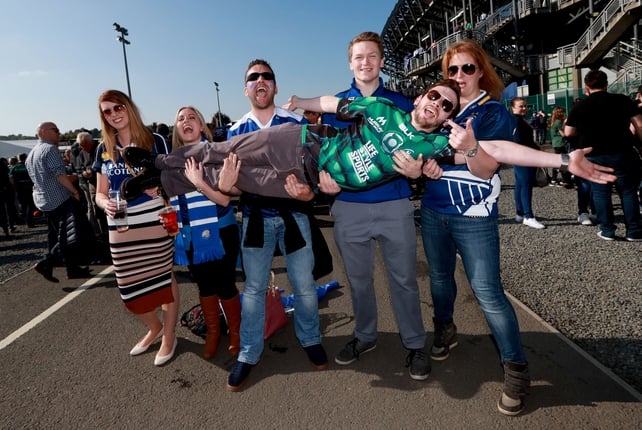 How did it feel for the vanquished? Did they realise in the build-up to the game that some of their fans' hearts weren't in it?

"I think that's the nature of rugby supporters," said Leinster captain Jamie Heaslip. 

"I think the Leinster fans appreciate the way Connacht played all year, appreciate how they played in the final. 

"My feeling is that on the day they were the better side. And the Leinster fans probably thought the same thing, to be honest. 

"When you are beaten by a better side, you are beaten by a better side. It's as simple as that."

Connacht won the game and won opposition supporters over in the same way: by playing a beautifully adventurous brand of rugby that's rarely seen in the northern hemisphere. You won't win much up here by playing like that, some claim, it's reckless.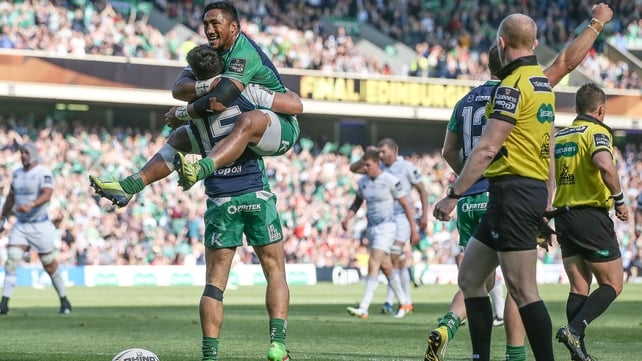 But Muldoon only goes in one direction, and it draws the others. Centre Bundee Aki plays like a man possessed, and half a yard of space is all winger Niyi Adeolokun needs to set off. AJ MacGinty's right boot finds it hard to recognize the ball so seldom do the two meet. 

All the rest have their own skills but read off the same page. When it ends in victory, it's a combination that transcends rugby borders and questions loyalties.  

So as Connacht finished their lap of honour, Queen's We are The Champions played on the stadium PA. It could just as aptly have been It's a Kind of Magic. 

The kid brother had come good.