Joe Schmidt has warned his Ireland squad that they must tighten up in defence if they are to land Six Nations silverware this season.
The 2014 and 2015 champions coughed up three tries in the 37-27 defeat of Wales in Dublin at the weekend, with the absorbing win keeping alive both grand slam and championship ambitions.
Schmidt's squad held an open training session with their U20 counterparts at the Aviva Stadium today. A number of players sat out proceedings but are expected to be fit for the visit of Scotland on Saturday week.
Tadhg Furlong and Iain Henderson are both continuing their recovery from hamstring injuries, while Jonny Sexton, Bundee Aki and Rob Kearney were rested. Conor Murray trained away from the main group alone.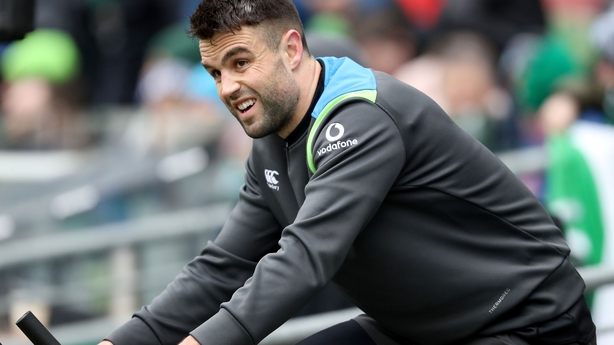 "It's one of those weeks where you can be varied in how you deliver what needs to be done by different players," Schmidt told RTÉ Sport, confirming that Furlong and Henderson will be fully back in training by the start of next week.
Reflecting on the defensive issues from the Wales encounter, the Kiwi admitted that improvement is required for the final two outings of the competition, and addressed the concerns that Ireland's narrow defence contributed to the concession of three tries.
"Inevitably, all teams get a little bit narrow sometimes when they are a bit stressed, when teams get the advantage on them, or a half-break, or there is a poor collision that they win well.
"You don't quite get the numbers that get around the corners to balance up the sides, particularly when they are playing fast ball," he told RTÉ Sport.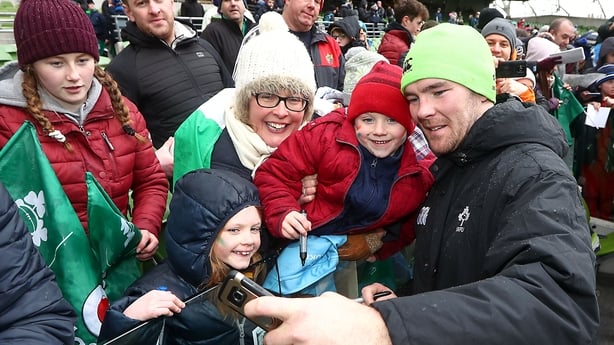 "We have to adapt to those situations. You can't just fly up at people and leave yourself short on the edges. It is about getting that balance.
"I think there are some learning experiences there. Do we have to learn quickly?
"Absolutely because we can't afford to keep conceding three tries a game."
Defence coach Andy Farrell and the management team sat down this morning to review Saturday's game, identifying the errors that blighted the victory.
With regards to the defensive forensics, it's clear that it's not just a strategy issue; it is about individuals taking responsibility and doing what is demanded of them.
"Andy is doing a great job not just with the team, but with individuals to get them to understand pictures so they make good decisions," he said.
"We committed to the system that allows that flexibility and hopefully those solutions will have been part of today's training and form part of next week's preparation."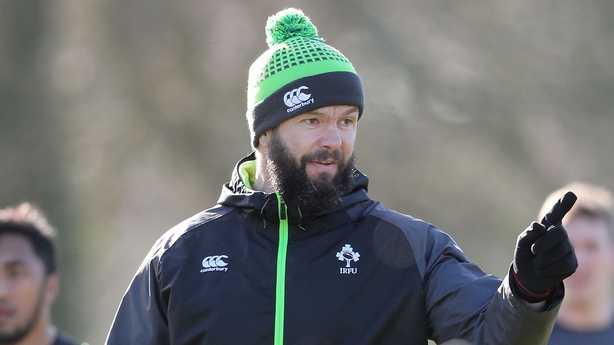 Both Italy and Wales have departed Dublin with three tries each, and Schmidt believes similar charity will be severely punished by a resurgent Scotland in the final home game of the competition.
Farrell's work has faced more scrutiny in 2018, but Schmidt says the "world-class" coach is trying to instill more in-game intelligence to the group.
"He has the absolute confidence of our group because they can see the system works. We have just got to make sure that we apply it at the right time, at the right place, with the right people doing the same thing.
"I think if you look back at the game, sometimes one guy is doing this and one guy is doing that. People know what we should be doing. Some of that is exuberance, some of that is trying to make sure they are contributing in a positive manner.
"Any enthusiasm must be tempered with intelligence on the pitch. Teams are too good."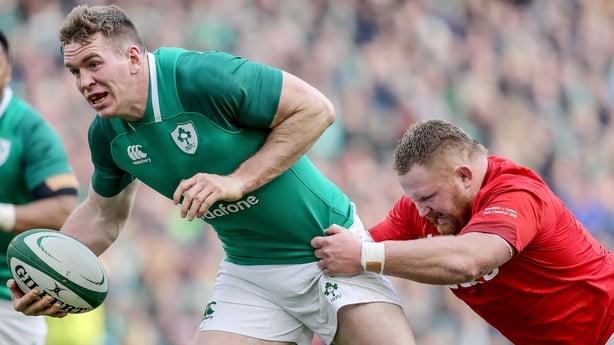 One player who shone both defensively and on the front foot was Chris Farrell. The Munster player was an able deputy for Robbie Henshaw in the 13 jersey, leading by example on the tackle front while also carrying hard at the Welsh defence.
Schmidt was effusive in his praise of the 24-year-old and says the outside-centre never really had the opportunity to display his passing game.
"Against Argentina, we saw him get a pass that goes to the edge, a good pass with flat width [in the lead-up to Jacob Stockdale's try]," he said. "He has some subtlety in his passing game.
"He was probably one of the guys in who doesn't have much experience of connecting up with people, who actually slotted in and made some good defensive decisions.
"Once he makes the decision, he backs it up with a fairly physical presence into the contact."
Asked whether he was surprised by England's defeat in Murayfield, the head coach insisted the warning signs were there from the Autumn series, following the Scots' near miss against the All Blacks and the comprehensive win over the Wallabies.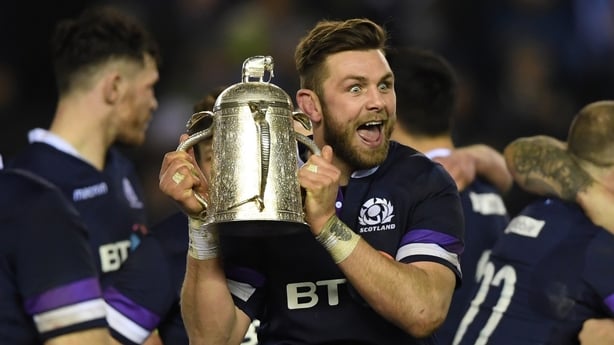 Schmidt was particularly taken by their work at the breakdown and, with last year's defeat very much on the mind, believes a huge challenge awaits against Gregor Townsend's side to keep the Grand Slam dream alive.
"Knowing Gregor, they will have little things they will look to tweak and improve again. We know we will have to be better than we were on Saturday.
"They are such a threatening team. When you think there is nothing on, they conjure something up. That is a real danger for us."