Jamie Heaslip came "very close" to overcoming his injury woes and resuming his rugby career, according to Leinster backs coach Girvan Dempsey.
Leinster were hopeful that he could potentially make a comeback towards the end of the season, but Heaslip announced his retirement from rugby on Monday at the age of 34.
He said in a statement, which appeared on social media, that he came to the decision after receiving medical advice which will ensure his "future well being".
The back-rower underwent a second operation on the lower part of his back last November, and although Heaslip failed to sufficiently complete his recovery and return to the pitch, Dempsey reports that he came quite close to reaching the target, and "could see the light at the end of the tunnel".
"From my understanding, he was yeah, he got very close," he told RTÉ Sport at a press conference.
"He made really good progress, his rehab was going in the right direction but unfortunately he hit a speed bump and it set him back a good long way.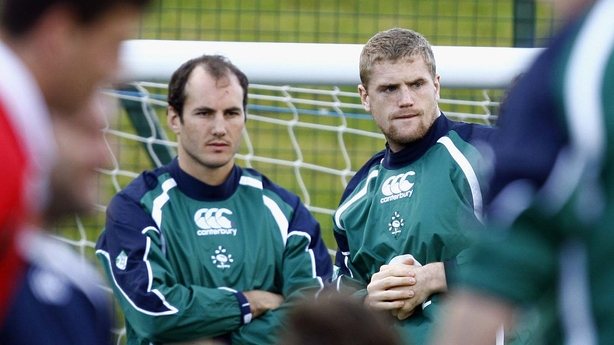 "Then he's trying to build himself back up from that. I'd imagine the exact details will come out in the next few days.
"We were very hopeful he was going to get back and play for us. but we realised that as it was moving on, we had to make sure the guys who were available to us were up to speed. We were very hopeful, that he would be back, potentially toward the end of the season."
Heaslip was renowned for his ability to avoid injuries during much of his career, but he struggled with injury in 2017. His last appearance was Ireland's Six Nations defeat to Wales last year after sustaining an injury which subsequently ruled him out for the rest of the season.
It was unusual territory for the 2009 Grand Slam winner to be in, as he missed out on his first Six Nations campaign since 2008.
Dempsey says Heaslip often found the rehabilitation period to be challenging and frustrating, but stresses that the number eight dedicated himself to his recovery programme, even at times when he was struggling to make progress.
"He would be in here, every morning, very early, before any of the other players, working away on off days, weekends, coming in and working away on physio, doing everything he could to get himself back and he would always pop up to the office, have a chat with Leo, the coaches, he'd have a bit of a joke and a laugh.
"You could look down at the gym though, and see at times, he was getting frustrated. He wanted to move on and get better, but it wasn't as quick [as he wanted]."
We need your consent to load this YouTube contentWe use YouTube to manage extra content that can set cookies on your device and collect data about your activity. Please review their details and accept them to load the content.Manage Preferences
Heaslip retires as one of the most decorated rugby internationals in the country. He earned 95 caps for Ireland, played in two Rugby World Cups (2011 and 2015), and was twice nominated for the World Rugby Player of the Year award in 2009 and 2016. He was part of the 2009 and victorious 2013 Lions tours, and also scored the International Try of the Year two years ago.
At club level, he helped Leinster to win three Heineken Cups, three Pro12 titles and a European Challenge Cup in 2013.
But despite what he achieved in his distinguished career, Dempsey suspects his contribution to club and international rugby was sometimes overlooked in the general public.
"I think so. I think the unforeseen work that he did, but I think you look at his track record and what he delivered on, and it's at club level, provincial level, international and British and Irish Lions, World Player of the Year, he's won nearly every accolade and with a team been involved in winning nearly every trophy that was available. 
"I think he was, at times, people potentially took him for granted and didn't see the work, and it wasn't until a couple of occasions where he wasn't in the team or wasn't selected that people really appreciated what he delivered on."