"Things usually make sense in time and even a bad decision has its own kind of correctness". 
The above quote from Gerbrandt Grobler's Instagram bio tells us that he is not hiding from his past mistake and just as well, as it has been the focus of intense media attention for the best part of the last two weeks.
The 25-year-old South African used a banned substance in 2014 while playing for the Stormers, failed a routine test during the Currie Cup and was handed a two-year ban.
Grobler served the suspension, went on to play with Racing in France before Rassie Erasmus signed him during his tenure as Munster coach.
Having recently recovered from injury, the second row has played for Munster A, lining out for them again on Friday evening, and is expected to break into the first team shortly.
His return to fitness has led to increased media attention and debate about the merits of signing a convicted drug cheat. As a result, Munster's morals have been called into question and also the IRFU's attitude to doping.
When Grobler tested positive for drostanolone, an anabolic-androgenic steroid, his life fell apart. He told journalist Gavin Mortimer last year that he lost his house, car and almost all of his friends, but he picked himself back up again.
During his suspension, Grobler earned his professional hunters license and started working in that area, parking all his dreams of playing rugby.
We need your consent to load this Instagram contentWe use Instagram to manage extra content that can set cookies on your device and collect data about your activity. Please review their details and accept them to load the content.Manage Preferences
Wildlife was familiar territory for Gerbrandt, as his father, Dr Douw Grobler, was the head of Kruger National Park's wildlife capturing and veterinary services unit. He was raised in that environment.
But despite having a new career, rugby was always in the back of his mind and he knew if he didn't try again he would always wonder 'what if?'.
So when the ban was up Grobler got back in the game, he did a stint with Racing and is now wearing the red of Munster, keeping his head down and trying to keep out of the storm.
Irish athlete Steven Colvert has been in the same situation, he also served a two-year ban for doping; a ban he contested right until it expired. 
He spent more than €12,000 of his family's money trying to clear his name. Colvert is back running now but it will never be the same.
"I have 100 percent fallen out of love with the sport," Colvert told RTÉ Sport.
"I can't watch it anymore. It was my life for a long time, following rivals' races, following friends. It's tough to see what could have potentially been. I run a bit now but it's not my whole focus and the support I got since I went back has been positive.
"I haven't had people directly confront me and say 'what are you doing here, you are a doper'. I think a lot of people understand the situation. I was back and I was training in Irishtown with Crusaders.
"They were very welcoming because they felt an injustice was done. It felt like I had never left that there wasn't any drama. But it's always in the back of your mind because to a certain extent people are cowards they won't say what they are thinking to your face, they will wait til your gone and they will say that guy shouldn't be here at all.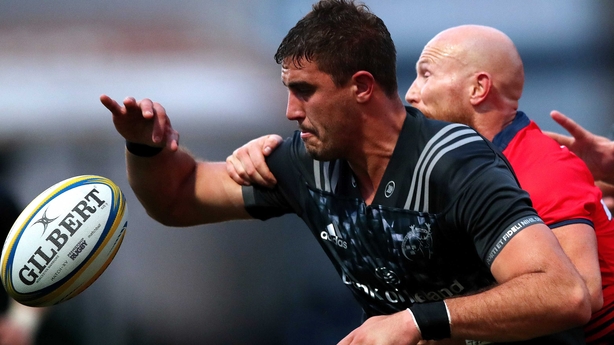 "Any negativity I get is usually online. Not so much anymore as it is old news. But when it was happening people would always tack what you were saying onto doping."
Colvert tested positive for EPO in 2014 and when that happened, like Grobler, his world fell apart. He was National 200-metre champion in 2012 and just two-hundredths of a second off qualifying for the London Olympics. He was tipped for great things on the European stage.
"It's turmoil. No longer being able to be Steven the runner really affected me. You have to realign who you are. 
"I internalised it and ended up separating myself and I ended up separating myself from my friends and withdrew from friends.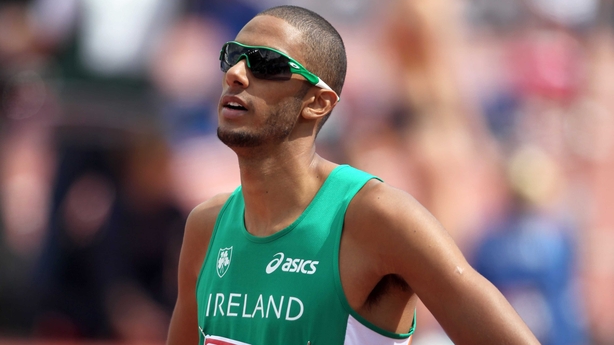 "I probably should have talked to people about it but I alienated myself from pretty much anyone I knew because even though athletics isn't a big sport you get the feeling that everybody knows your business and your story and they have already made an opinion about you."
Grobler's return to his chosen sport had seemed smooth after a year in France, but the debate over his Munster career means everyone now knows his business and public opinion would suggest his future lies away from the province.