Donal Lenihan fears that Munster and the IRFU's staunch backing of Gerbrandt Grobler sends out the wrong message to rising talent and said the South African's signing doesn't fit with the province's core values. 
The 25-year-old was found guilty of taking a banned anabolic steroid in 2014 while playing for Western Province and was suspended for two years.
He had a stint with Racing 92 upon his return to the game and was then brought to Limerick by Rassie Erasmus in the summer. Injury has delayed his availability for selection, but now that he's fit and ready to play, serious questions are being asked about the implications of his signing.
On Wednesday, IRFU chief executive Philip Browne (below) said that Grobler deserves a second chance, adding: "He was a young man in a very different rugby environment. He made a poor decision and he's been punished for that poor decision."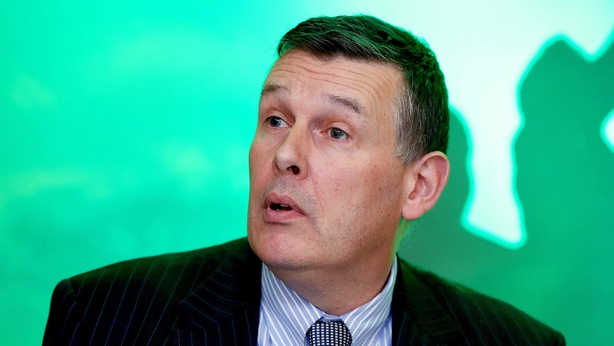 RTÉ Rugby analyst Lenihan, however, fears the bigger implications of Grobler's arrival, and believes Munster and the IRFU got this one badly wrong.
"When it was mooted first I felt it was shortsighted and unneccesary," he told RTÉ 2fm's Game On.
"The bottom line is, we know that every Irish province, they only have four or five non-Irish-qualified players.
"They fall into two categories. One is those who are the experienced internationals from overseas who add value in certain areas. The other is the younger guy who is a project player who comes in on the three-year residency rule hoping to qualify for Ireland.
"Grobler came in on a 12-month contract. It struck me that Munster had issues in the second-row. Obviously Donnacha Ryan had left. For some reason Munster had also allowed Dave Foley to go to Pau and John Madigan left to go to Massy in France, so there was a vacancy there. 
"It was known at the time that Grobler was only going to be signed for a 12-month period because initially Munster had hoped to be able to get Tadgh Beirne out of the contract with the Scarlets and he'd be able to come in at the start of this season.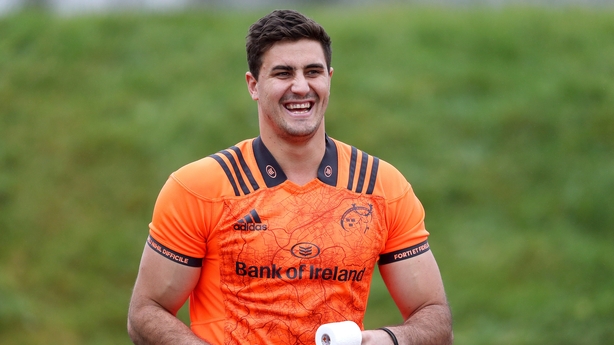 "He was contracted until the end of the year, they wouldn't release him so he's only coming for next year. That left a space for 12 months.
"Why then you would put yourself under the microscope by bringing in a player who has served a ban for performance-enhancing drugs... how that got past the Munster provincial board who would have had to pass it in the first instance, and, of greater significance I think, how it was then approved by the IRFU who always have to sign off on non-Irish-qualified players, is a mystery."
Lenihan aired his disbelief and frustration at Munster bringing heat on themselves when it was so avoidable.
He also said Grobler's arrival could damage the Munster brand and  go against some of the values held so highly at Thomond.
"It's a matter of fact now in all professional sport that your team is made up of players from various parts over the world but as a core value Munster want 80% of their squad to be homegrown," he added.
"Therefore the 20% that come in have to be the right fit for the organisation, they have to be somebody that adds value, and therefore you're proper thought, scrutiny and due diligence has to go with that.
"For me, it sends the wrong message, particularly to the younger players who are fighting to make a development squad or to make a full contract.
"Rugby, the way it's going, the players are getting bigger, they're getting stronger. It's difficult for young players to make the cut.
"But it must be made absolutely clear to them that there is no scope whatsoever for trying to go down a road that's going to enhance your physical attributes by taking something that's illegal."
Listen to live and exclusive Champions Cup radio commentary of Montpellier v Leinster (Saturday 1pm) and Wasps v Ulster (Sunday 3.15pm) on RTÉ Radio 1.