Robbie Henshaw insists New Zealand do not overstep rugby's physical boundaries as the war of words around Conor Muray's Test match treatment rages on.
All Blacks boss Steve Hansen called a radio station to brand British and Irish Lions head coach Warren Gatland "desperate" for demanding referees hand scrum-half Murray greater protection when he is kicking.
Gatland had hit out at the All Blacks targeting Murray's standing leg when box-kicking in the Lions' 30-15 first Test defeat on Saturday, leaving Hansen so incensed he called into a radio show to respond.
Henshaw was knocked unconscious by Sam Cane's head-high shoulder charge in Ireland's 21-9 loss to New Zealand in Dublin on 19 November last year - but still remains convinced the All Blacks toe the disciplinary line.
"We know how physical they are as a team, and it's Test rugby," said Ireland centre Henshaw.
"For us also physicality is one of the fundamental components in rugby. Everyone uses it in abundance.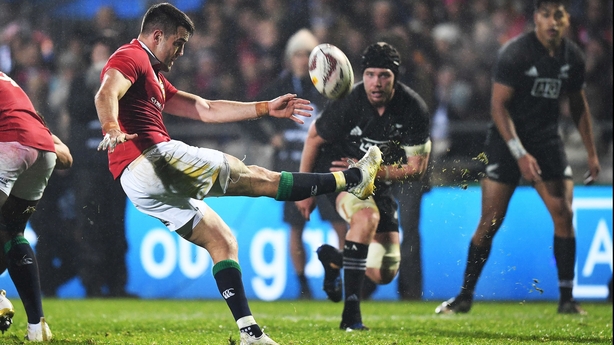 "I don't think New Zealand take it too far, sometimes in the moment people may get their entry wrong, stick out an arm and hit someone high.
"It's not intentional and people make mistakes.
"But obviously it's down to the officials what happens on the pitch, and needs to be taken care of."
Hansen called New Zealand's Radio Sport to criticise Gatland for calling on the Test series officials to clamp down on the All Blacks' targeting of scrum-half Murray.
He said: "It's really disappointing to hear it, because what he's implying is that we're going out there to intentionally injure somebody and that's not the case. I guess he might be a bit desperate."
Henshaw was put out of commission by flanker Cane's high shoulder hit when Ireland were downed by New Zealand in the second of two November Tests.
Cane was disciplined with simply a penalty - in a match refereed by Jaco Peyper, the man who officiated Saturday's first Test in Auckland.
But Leinster and Ireland midfielder Henshaw remains unfazed by New Zealand's bullish approach.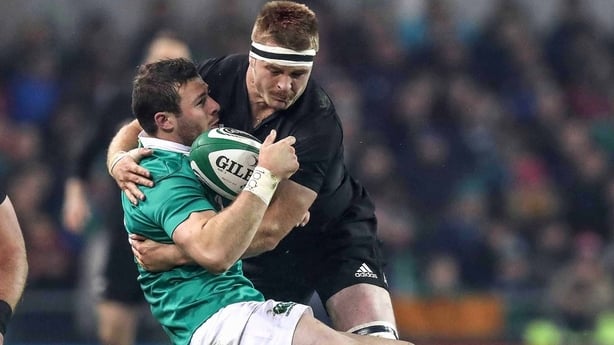 Asked if the Lions can add extra protection when half-back Murray lines up a box kick, Henshaw said: "Not necessarily, because if you came in to block you'd give a penalty away.
"All you can do is stand your ground.
"If the guy's clearly going for a block down and going for the ball, and he follows through and hits the player that's not his fault.
"But if he's nowhere near the ball and he's hit our guy off the ball, it needs to be looked at.
"We'll probably look at it in detail, the referees might look at it in detail and see.
"But at the moment we're okay about it. We know teams are going after our key players to put them under pressure and to try to shut down our key players."
"If you stand out and play well you will be looked at and maybe chosen"
Henshaw will start at inside centre for Tuesday's Hurricanes clash in Wellington, where he will bid to force his way into Gatland's plans for Saturday's second Test.
The 24-year-old insisted the Lions have taken solace from Elliot Daly and Liam Williams producing fine performances in the 34-6 Chiefs win last weekend to catapult themselves into the Test team.
"There were definitely a few shocks when the team was read out, and Liam Williams and Elliot Daly had brilliant games," said Henshaw.
"People were shocked to see them play four days later but that's the reality of a Lions tour.
"If you stand out and play well you will be looked at and maybe chosen."