Bernard Jackman and Ralph Keyes believe that Warren Gatland's team selection gives the Lions a chance of upsetting the odds in the first Test against New Zealand on Saturday.
The All Blacks are heavy favourites to sweep the series but the former Irish internationals believe that the Lions head coach's surprise inclusion of full-back Liam Williams and wing Elliot Daly from the midweek team that beat the Chiefs suggests he knows they need to play an expansive game to take on the hosts in Auckland. 
"You've got to give Warren Gatland credit, it's very positive," Jackman told 2fm's Game On.
"There were late changes and people who played on Tuesday, even started, got rewarded for strong performances.
"He's done a lot to keep the morale of the whole squad together because if the next result goes poorly then people believe there's a chance to get into the Test side.
"It's exciting. What we've seen so far from the Lions has been a real pressure game. Set-piece, good kicking game, very strong defence.
"But I think he realises that 12 or 15 points won't be enough to beat the All Blacks. They're going to have to score tries and he has put some game-breakers in there.
"They're getting better, it's just to finish those line breaks, but thankfully they're making them."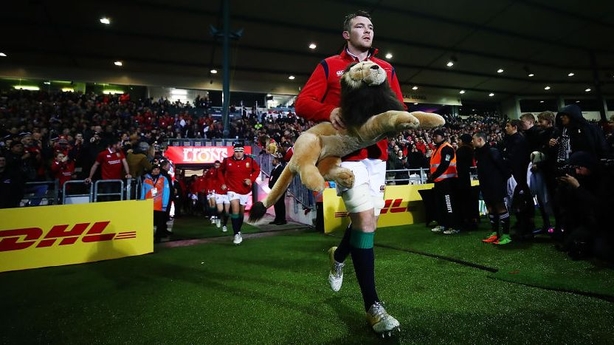 Former Ireland outhalf Ralph Keyes believes the Lions' chances hinge on a forward division led by his Cork Con club-mate Peter O'Mahony, who captains the side.
"The forward pack are all hard-nosed individuals," he said. "There are no shrinking violets. They're out there to do the job and take on the All-Blacks.
"Peter O'Mahony is well up for it. He's a hard, hard player. He'll give everything on the field and will extract everything from his seven cohorts upfront.
"I think New Zealand are slightly worried about this pack coming at them because I don't think there's been a stronger pack in a long time.
"And he's gone with the finishing power throughout the back division.
"That's important because if the pack delivers, they really have to try and convert their chances."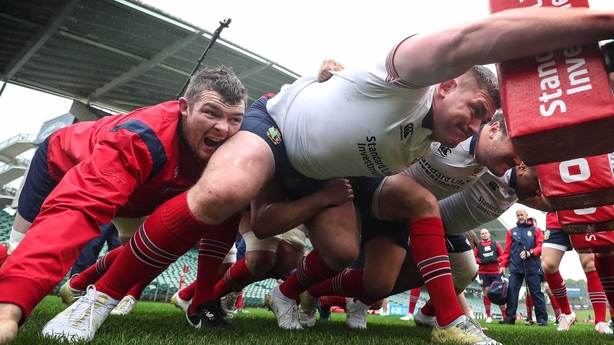 Both analysts think the Lions can pull off an unexpected win, with Jackman suggesting New Zealand's 78-0 cakewalk against Samoa was poor preparation for elite opposition.
"It's a big handicap for New Zealand that the Samoa game was so easy," said Jackman.
"When they planned their fixtures, they would have expected it not to be so one-sided.
"The second half didn't really serve the All Blacks well, whereas the Lions have had tough games and had the chance to get the setpiece right.
"We haven't given any easy ball when Conor (Murray) and (Owen) Farrell have played to counter-attack off and that's what the All Blacks live off so we have reason to be hopeful."
Keyes suggests the tourists might be facing New Zealand at the right time.
"The first Test is paramount. A win here would set it up nicely," he said. "You feel the Lions have to win and they've gone about the selection the right way.
"Are New Zealand at the height of their game at the moment? There have been a number of injuries over the last six to eight weeks.
"Ryan Crotty and Kieran Read are only just back. You just wonder if there's a small chink in the armour that the Lions can take advantage of.
"Later in the tour it's a different question because injuries will rack up but this is their best chance.
"I think the Lions could just sneak it."
We'll have a live blog on RTE.ie and the News Now App on Japan v Ireland from 6.30 am on Saturday morning (kick-off 6.40am) followed by live blog and live radio commentary on New Zealand v Lions in the first Test (kick-off 8.35am).