Rugby Writers Player of the Year CJ Stander believes the untimely death of Anthony Foley has galvanised the squad and improved team spirit.
The Munster stalwart passed away in October prior to the Champions Cup clash with Racing Metro and Stander and team-mates continue to recover from the shock loss of their head coach.
The two-time European champions have won their subsequent five fixtures and while Rassie Erasmus – "an unbelievable coach" and the like of Felix Jones and Jerry Flannery have instilled greater confidence in the squad this season, Stander says Foley's influence is palpable within the team environment.
"After Axel's death I think we realised that we're here now, we disappointed ourselves last year but we have an opportunity to do something," he said.
"If it's to play for Axel or if it's playing for yourself or for the management or play for our jersey, that's back.
"That's something that I think we lacked a bit last year but it's come back.
"It was the worst week and the worst day for everyone when Axel passed away but it's as if he's still around us and he's reunited us as a team.
"Everyone's together whereas before, if you walked in two years ago and you saw an academy guy you might just wave.
"Now we're in the one centre and everyone knows everyone's name and we're all in one changing room and it's a different vibe. It's great to have.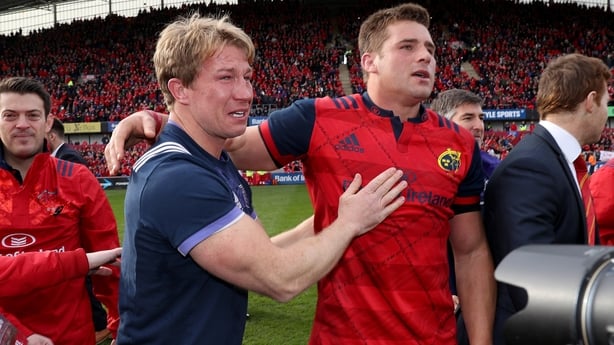 "So it was one of the toughest weeks but I could see boys turning into men. It was something a lot of people will never experience again in their lifetime and I think the group learned massively out of it.
"It just shows, I think it united the team, that whole week."
The powerhouse backrower has been a key figure for Ireland since making his international debut earlier this year, his 10 caps matching his tally with South Africa U20s.
While the Six Nations campaign was a mixed bag, the former Blue Bulls forward collected the man-of-the-match award on his debut against Wales and continued that form in a historic season for Irish rugby as South Africa and New Zealand and Australia were all defeated in a calendar year for the first time.
"I would say this last year has also been one of the toughest years of my rugby career"
The 26-year-old says that while it has been an "unbelievable last three years", 2016 has had its fair share of lows.
As well as the passing of Foley, an emotional return to South Africa with Ireland in the summer was a bitter-sweet experience.
While Joe Schmidt's side recorded a first-ever win on Springboks soil in Newlands last June, Stander's first-half dismissal took was a bitter pill to swallow.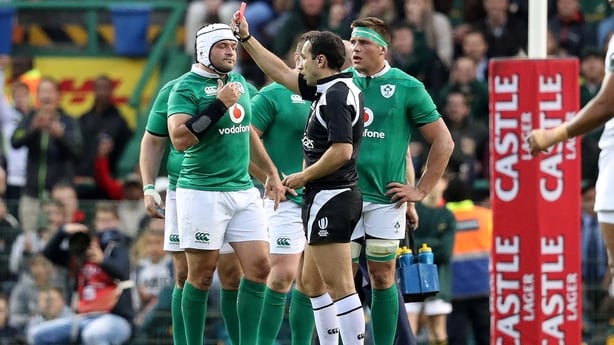 "I would say this last year has also been one of the toughest years of my rugby career with all the stuff that happened," he said.
"The South Africa thing, the red card, for me personally it was one of my worst days but the team won and for the first time won in South Africa so there was a bigger picture and it was about the team, not about yourself.
"You can't go into a corner and feel bad for yourself if you're not going to perform the next week (through suspension) you still have to give the boys in green your best training during the week, get out of your shell and work your hardest for the team.
"That's the biggest thing I've learned in the last few years, as long as you hard for the people around you, they'll pick you up, especially in this group and the group down in Munster.
"They're special people, very special people. They're people you can sit down with and talk to them if you have a problem, so it's good.
Stander, who was Munster's Player of the Year for the second year in a row, and the IRUPA Players' Player of the Year, says he has taken greater care of his body to maintain his high standards on the pitch.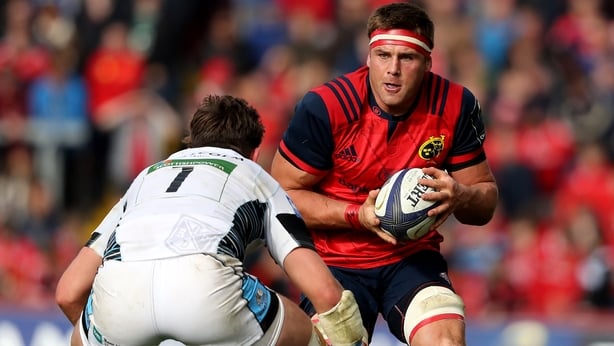 "The big thing I stepped up was just making sure that I recovered after games and training. I think that's where I stepped up a lot - ice baths, compression and all that stuff.
"But making sure you look after your body because it's quite demanding training and playing week in week out and if you don't do that you're going to pick up a niggle and you're going to be in trouble."