Ireland and Munster back row forward CJ Stander has been named as the Rugby Writers of Ireland Player of the Year.
"It's an honour to be voted as the Guinness Rugby Writers Player of the Year, ," said the South African, who helped Ireland to victories over South Africa, New Zealand and Australia in the last five months.
"It's good to get [the recognition]. 
"I think when you're a younger boy you go through a stage where you want to get a lot of pats on the back but when you get older and you get into a team you just want to perform for all the boys and for the team to help them win.
"That's really my biggest drive."
Stander, who was honoured his peers with the players' player of the year award in May, added: "It's been a great year, an unbelievable last three years and I've worked hard to get to the place where I am now.
"The biggest thing for me now is to drive on from there and not settle or be part of the furniture. You always have to push on and create something new.
"So that's a big drive for me not to think I've done enough. I just want to keep on performing for the team, that's important for me, and lead a few teams."
The Dave Guiney Team of the Year went to Connacht after an outstanding season, culminating in an against-all-odds victory in the Guinness Pro 12 final.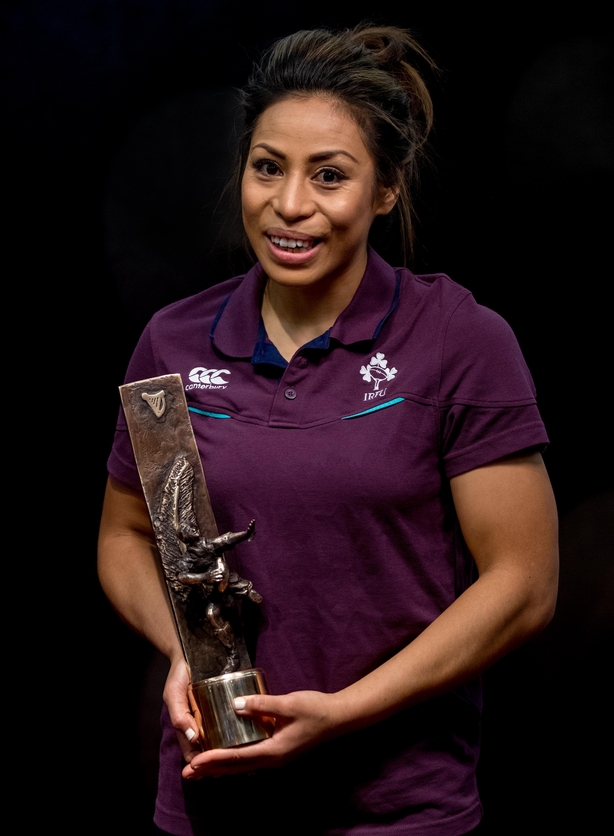 Sene Naoupu picked up the Women's Player of the Year award after an impressive campaign in the centre for her country.
The hard-hitting Harlequin plays an integral role in the Women's National side in both 7's and 15's rugby.
She said: "I am completely shocked, humbled and grateful to be receiving this prestigious Rugby Writers of Ireland award.
"It is an honour to play for our nation, let alone receive something like this on behalf of the team."
Clontarf RFC was voted Club of the Year after an impressive season at all levels culminating in the Ulster Bank League title, while former Ireland internationals Phil Orr and Tony Ward were inducted into the Hall of Fame.