Former Ireland international Ralph Keyes described the "stunning disbelief" of learning of the passing of Anthony Foley as he recalled the 42-year-old's deep-rooted passion for rugby.
The Munster head coach passed away in the team hotel in Paris ahead of Sunday's Champions Cup clash with Racing 92, a game that was subsequently rescheduled as a mark of respect.
"It was stunning disbelief when the news came through," Keyes told RTÉ Sport
"First and foremost it's an awful tragedy for his family, but for the rugby community to lose a player and coach of his standing was just entirely shocking."
The Killaloe native won 62 caps for Ireland, captaining his country on three occasions, and was part of the team that won the Triple Crown in 2004.
It is during his time with Munster, where he made more than 200 appearances, won two European Cups and succeeded Mick Galwey as captain, where he is perhaps best remembered.
"There was deep roots set down by Anthony in his club"
Keyes played against his father Brendan during the intense club rivalry between Cork Constitution and Shannon and believes Foley's passion in red stemmed from his Shannon environment, a hot-bed of Limerick rugby during his formative years.
"Anthony used to slag me anytime I met him. He had a healthy disregard for anything in a white jersey of Cork Con and that was formulated in a passionate way," he said.
"It is well documented that he spent a lot of his formative years in and around the Shannon dressing room when his father was playing.
"There was deep roots set down by Anthony in his club. He carried that and elevated that passion for rugby to the Munster set-up."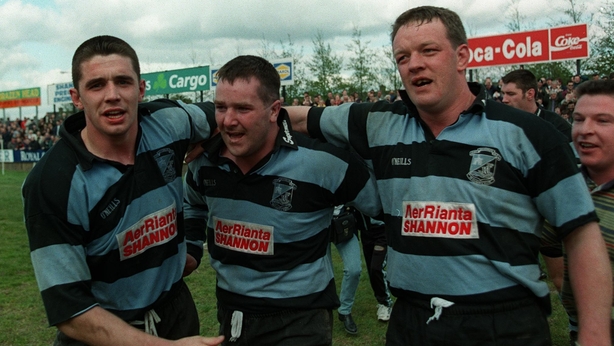 A strong defensive leader in the pack and a potent try-scorer – he remains the leading forward try scorer in the history of Europe's premier club competition - Keyes referenced his "magnificent capabilities" on the pitch.
He added that Foley's footballing intelligence was a hugely influential factor during Munster's most successful period.
"He was a glue between the likes of O'Gara, O'Connell and all these players that really set the tone for Munster in many, many games," he said.
With rugby fans still struggling to come to terms with the shocking news, Keyes believes that one of Foley's finest moments was finally leading his native province to Heineken Cup success in 2006 against Biarritz after losing two previous finals.
He said: "They had reached the Holy Grail. They had fought so hard to get there and he brought, along with his team-mates, a lot of Munster people on that journey.
"Many Munster supporters will look back in years to come and tell you that they were the best 10 years of their sporting lives."
Joe Stack reflects on the decorated career of Anthony Foley https://t.co/jcGdKIG0mG

— RTÉ Sport (@RTEsport) October 16, 2016
Ex-Munster team-mate Ronan O'Gara spoke of his heartbreak at the tragic news.
Former Ireland rugby international Tony Ward paid tribute to the legacy left behind by the late Foley and the fantastic career the County Clare native had for both club and country.
In summing up Foley's contribution to rugby union football, Ward told RTÉ Sport: "He was extraordinary. I first got to hear of him in the late 1980s, early 90s when he was coming through as something of a superstar with St Munchin's College in Limerick.
"Obviously I knew his dad Brendan particularly well - I played with him on the Munster side that beat the All Blacks.
"I remember asking Brendan how good was Anthony? It was very hard to get anything out of him. All he would say is 'promising'.
"That was the type of modesty that Brendan had and it was reflected in Anthony throughout his career."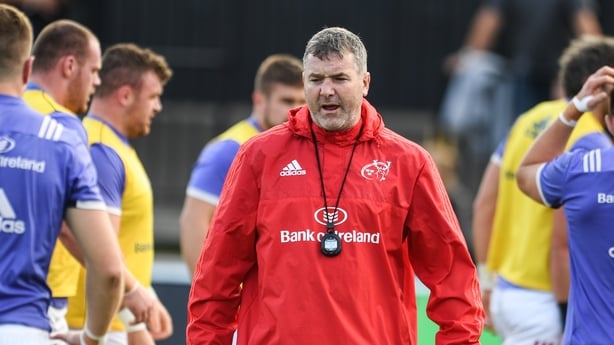 Ward continued: "As a player, Anthony was physically tough, had a brilliant intellect and that's why he was always destined for coaching.
"What he lacked in dynamism for a number eight in terms of impact off the base of the scrum, he more than compensated through that a smart rugby brain.
"That carried him a through a fantastic career which culminated in him lifting the European Cup in 2006. Given that he had been involved in two defeats before that in 2000 and 2002, it was entirely appropriate"