Former Ireland international Donncha O'Callaghan believes that there is a problem with banned substances within rugby, which often stems from players seeking shortcuts.
Last week French newspaper L'Equipe reported that Racing 92 trio Dan Carter, Joe Rokocoko and Juan Imhoff all failed drugs tests after they claimed "traces of corticosteroids" were found in their respective urine samples.
Carter and Rokocoko's management company said the players were "relaxed" because they were confident the Racing club doctor had filled in the necessary documents, insisting the pair had therapeutic use exemptions (TUEs) in place, meaning they were allowed to take prescribed medicines.
It again throws the spotlight on the use of drugs, prescribed or otherwise, in the game.
Speaking to RTÉ today, the 94-cap international says it is inevitable in top level sport that some athletes will bend the rules.
"From my experience within the teams...maybe I'm naive and have my head in the sand when it comes to stuff like that but I don't see it going on a whole lot," he told the Ray D'Arcy Show when asked whether he has witnessed first-hand the use of banned substances.
"I think I'd be very foolish to think within professional sport that fellas that aren't looking or the edge and to get better.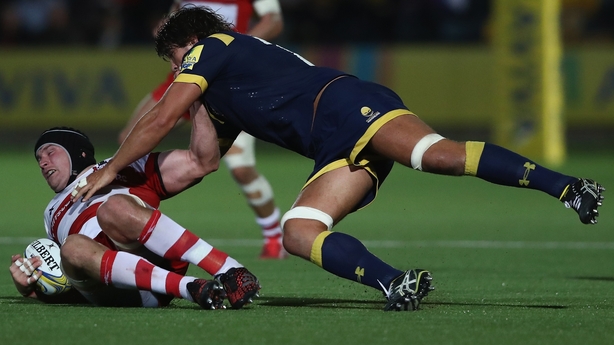 "You look even before games now, people are taking painkillers for certain things. After matches, guys are taking anti-inflammatories...guys are taking sleeping tablets so they can come down off a caffeine buzz.
"I'm a massive believer that pain is a guide. It tells you that something isn't right."
Rugby led the way in terms of TUEs granted in Irish sport last year and the subject has been given further publicity with Tour de France winner Bradley Wiggins joining the rugby trio in the glare of the media spotlight in recent weeks.
"It's easy to take a painkiller for something that you are not willing to work and get right"
O'Callaghan, who is in his second season at Worcester in the Aviva Premiership, believes that it often comes down to an individual's work ethic.
"I find with an awful lot of my team-mates, both past and present, that they look for a shortcut. It's easy to take a painkiller for something that you are not willing to work and get right.
"If you are willing to work, do your extra Pilates class, if you are willing to look after yourself and stretch...things don't ache if you look after your body right.
"I understand that this is a problem within the game, but the guys that take banned substances are cheats and it needs to be pushed out of the game."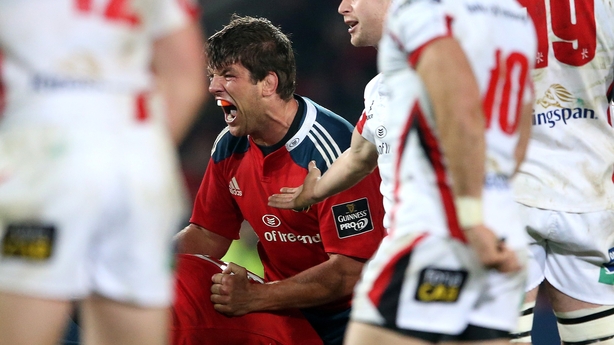 The 37-year-old moved to Worcester last year after 17 seasons with his native province and featured in every Premiership game on his way to collecting the club's Player of the Year award.
Of the 22 league games, he started 20 and only failed to complete the 80 minutes on seven occasions.
Now in the twilight of his career, the Cork native appreciates that the pressure is on players to declare themselves fit for selection.
"Everyone wants to get on the pitch. Players want to play, coaches want results and it is a money business," he said.
"Guys contracts are worded that if they play a certain amount of games...there are guys going out at 90 per cent.  
"The whole thing needs clearing up."
We need your consent to load this SoundCloud contentWe use SoundCloud to manage extra content that can set cookies on your device and collect data about your activity. Please review their details and accept them to load the content.Manage Preferences