In a week that has seen Connacht publicly reveal they are yet to decide whether to remain at the Galway Sportsground, head coach Pat Lam is hoping the unique venue can tip the Guinness Pro12 semi-final in their favour.
Connacht launched their four-year strategy at the Aviva Stadium this week and among the issues is whether the club will move from the 7,800 capacity venue to a new home.
CEO Willie Ruane told attendees that a decision will be made "pretty quickly", but on Saturday evening (6.30pm) it will host a first-ever Pro12 play-off when Glasgow Warriors travel to Galway for the second time in two weeks.
The defending champions were defeated 14-7 on their last visit as Connacht claimed the home semi-final spot, and the fact that Lam's side will be in front of their raucous supporters cannot be underestimated.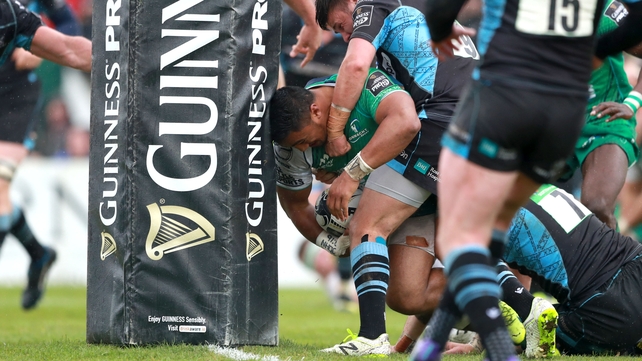 Only Ulster have left with a win this season and the Warriors will have to create history if they are to reach the final on 28 May in Murrayfield as no away team has ever won a Pro12 play-off.
Little wonder that the head coach is delighted with home advantage.
"The fans know that they have been part of the whole journey right through," he said.
"We were so pleased to get a home semi-final because it is a magical place here."
Connacht's eye-ctaching attacking game was curtailed by inclement weather last time out and with the weather forecast predicting scattered showers throughout the day, Lam admits the prospect of rain won't please either side.
"It would be fantastic to get a great day because I think both teams want to play.
"If the weather can be taken out of it that would be great."
With expectations rising steadily around the province and a stellar season to date, the Kiwi knows that the key to success is sticking to the processes that have served them well in the campaign.
"There's no doubt we overachieved in what we've done," he admitted.
"To be in this situation...we need to complete this week as another week.
"It's just another game."