In a season where Connacht have won widespread admiration for their ambitious attacking exploits, off the pitch plans are in place to ensure the upward trajectory continues at pace.
In the same week that Pat Lam's side host Glasgow in their first-ever Guinness Pro12 semi-final, the 'Vision and Strategy' launched at the Aviva Stadium illustrates that no-one at the province is resting on their laurels after their historic campaign.
One of the pressing concerns for all concerned is whether the Sportsground will continue to be called home.
Their final three games of the season were sell-outs and with a capacity of 7,800 there have been suggestions that the venue, owned by The Galway Agricultural and Sports Trust who lease the venue to Connacht through the IRFU, and also to the Irish Greyhound Board, may not cater to the needs of the rapidly developing club.
"Around 10,000 would be a decent starting point...It's not that we're looking to build some Coliseum either"
CEO Willie Ruane admitted that a decision to stay, or move to a brand new stadium, was one that needs to be made sooner rather than later.
"The stadium is something we have as one of our utmost priorities," he said. "We're clear that we will pretty quickly reach a ceiling in terms of where we're at."
Extensive research has been carried out over the past 12 months and Ruane says that that if they do move, it is imperative that the stadium is a suitable one for their needs.
"Around 10,000 would be a decent starting point and something that's scalable," Ruane continued when asked on the possible size of a new venue.
"Something that if on a given day we needed more [capacity] for a pretty big match, that we have the potential to do that.
"The last thing we want to do is build something too big, but also end up in something that we outgrow very quickly. It can be very easy to look down the road and say 'we'll never get to that point,' but you'll never get there if you don't think you can get there.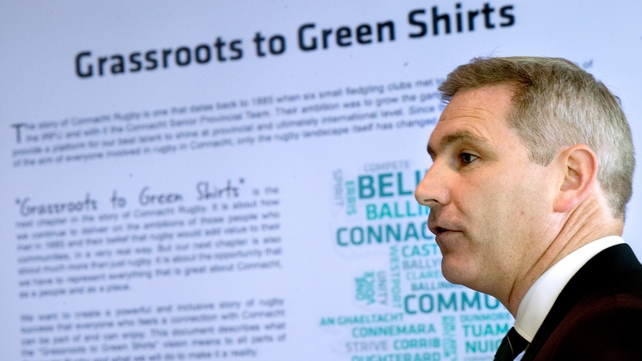 "It's not that we're looking to build some Coliseum either that would lack the atmosphere we all want and think we have in the Sportsground. To replicate that atmosphere is going to be a challenge. It's taking a lot of our time at the moment, and rightly so."
The four-year stragey includes targets such as reaching the knock-out stages of the Champions Cup at least once, to achieve an average of four players in Ireland matchday squads and to ensure that the squad contains an average of 30% indigenous representation.
However, as the name of the strategy suggests, 'Grassroots to Green Shirts' places a huge importance on the development of their underage structures.
"Understandably the tendency is to focus on what the professional team is doing," Ruane told RTÉ Sport, "but what happens on the pitch with the pro team doesn't just happen without all the work that goes in from the coaches that get up on a Saturday morning and bring out six-year-olds and start working with them in terms of playing rugby.
"What we need to do is make sure that all of that is aligned and working towards one clear vision and grassroots to green shirts is the vision that we're talking about."
Connacht have targeted transitioning 60% of academy inductees into the professional game by 2020, with four academy-originated players in the Ireland squad in the same time frame.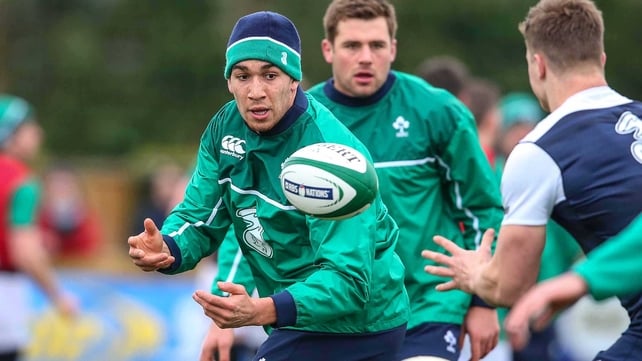 Player welfare is evident by stating that all players coming through are to pursue their education with an academic qualification.
If Glasgow fail to become the first team to claim an away win in the Pro12 play-offs this weekend, Connacht will be just 80 minutes from adding silverware to their lofty ambitions.