This week's article is a hard one to write.
There have been five sleeps - everything is measured in sleeps when you are seven years of age - in our house since we lost so badly to New Zealand.
There has been so much written and talked about in the media during that time that I wonder has the woman/man on the street any interest in reading another bit or indeed have I any interest in writing it.
Well, you're reading it and I've obviously finished it out if that's the case.
It's hard to be dispassionate when it comes to Irish rugby.
I lived and breathed it as an international player for 10 years and lived, breathed and often dreaded the morning papers as a partner and wife of an Ireland player.
So I'm not going to target any individuals, either coaches or players, rather I'm going to look at a few things that perhaps could have happened and didn't.
I am not going to use click-bait headlines and turn on a coach that was fawned over when all was going great at a time that we had the best team in the world, the best coach in the world and the world's best player.
When the dust settles this squad of players and the management team will be remembered for the successes, which were many and great – three Six Nations titles, including a Grand Slam, a first-ever win over New Zealand, a first Test win away to South Africa and a series win in Australia.
And not forgetting that the team reached the top of the world rankings for the first time.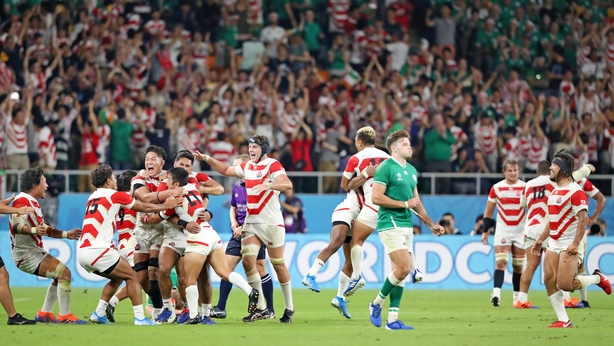 To be fair to many fans they are sticking by the team and the coaching staff remembering all that was good while objectively saying we could have done better, and if only we hadn't lost to Japan then it would have been South Africa and then, maybe then we would have been in our first World Cup semi final.
The fact is though that we did lose to Japan and perhaps even if we were playing them tomorrow we might lose again.
The warning signs for me, and many others, didn't start in Japan against Japan, they started in Dublin against England on the opening weekend of the Six Nations when we were not only beaten on the score board but were beaten up physically and tactically outplayed.
So here is where I would have started to do things differently given that back-to-back Grand Slams were not on and another championship, while being a fantastic achievement wouldn't bring us closer to the overall stated goal of a first semi- final in the World Cup.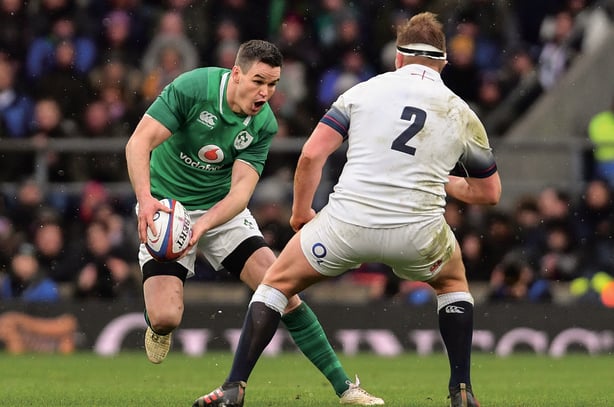 That was the time to experiment with greater freedom and expose younger players to the Test arena in a meaningful way that would allow accelerated development of both the individual and the team.
It would have allowed for trust to develop between the players and between the management team and the players.
Then was the time to experiment properly with alternate game plans, style and ethos. It didn't happen to any great degree.
Up until that point the style of play, skill set and game plan was executed with minimal error and was really successful so there was no great incentive to change.
The defeat to Wales compounded the issue so one hoped that perhaps things would change but they didn't.
Following that loss, Schmidt said: "We'd certainly encourage the genuine supporter not to lose faith .
"The team will definitely turn up in Japan and we'll grow a bit from this."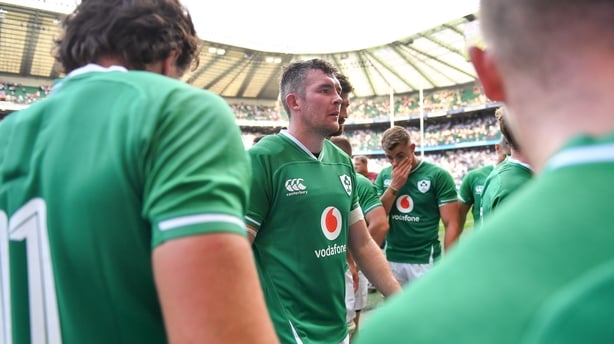 The worrying thing was that when we got drubbed again by England in the warm-up match it wasn't treated with the urgency that was needed and we continued to stick to type.
Too late now perhaps so let's just hope that those players that have done so well for us in the past will do so again. Unfortunately, collectively they did not deliver.
The team that took the field last Saturday was near as could be first choice, at that stage it was the team I would have picked too.
I wrote more in hope than expectation last week. I, and many other former internationals, actually felt the same.
Or as someone said to me this week, when pointing out how wrong I was with my prediction: were we all blinded by loyalty?
Well I for one would rather be blinded by loyalty than cursed by a click-bait mentality. I'd like to think that I am neither.
In my first article I wrote about the families, the memories and how having your children out there can be the biggest blessing and a welcome distraction.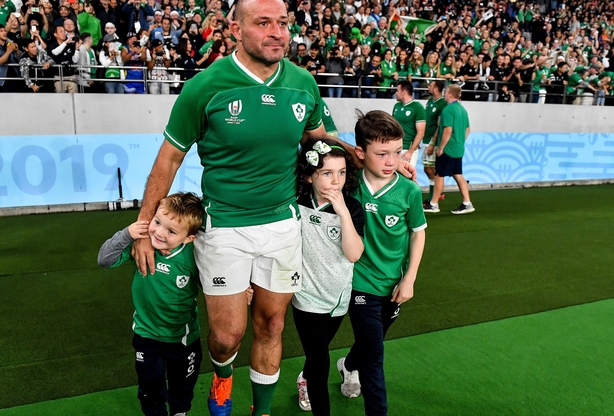 We watched on silently on Saturday as Rory Best lifted Ben, Penny and Richie onto the field.
You could see the tears in Ben's eyes as he appreciated the extent of the loss that had just happened and realising that he wouldn't see his dad playing international rugby again.
Conversely Richie laughed and smiled just delighted to be on the pitch without a care in his small world.
The moment wasn't lost on us but it was quickly broken by our youngest who was running around the inside of the house practicing chip kicks with his mini rugby ball.
All summer he had been practicing his Conor Murray box kicks using his father as the ruck or scrum so I asked him who was he being now.
He shrugged and said "Is it okay that I'm pretending to be the number 15 for New Zealand, Beauden Barrett?"
It is, I said.
He might as well reach for the stars.
Follow the Rugby World Cup semi-finals this weekend via our live blogs on RTE.ie/Sport and the News Now app, or watch live on RTÉ2.