"We would certainly encourage the genuine supporter not to lose faith with the team; the team will definitely turn up in Japan."
That was the response of Joe Schmidt when he was told in the post-match press conference that some of the media were reporting the Ireland performance as a "horror show".
"I guess you guys [the media] will set the narrative. We can only perform in those two 40-minute windows," added the New Zealander.
"We'll be the first to put our hands up and say that that's not as good as we want to be. We'll be the first to take our hats off and acknowledge the performance that Wales put in today. We haven't been catastrophic but we haven't been quite as good as we needed to be.
"We will grow a bit from this. We've lost three Tests in our last 26. But to lose today is really tough. We'll reflect, rebuild and go forward.
"And as I said earlier, I would like to think that the genuine supporter will still be 100% cent behind us."
In fact the full "horror" quote was, "It's a horror show, Ireland just can't get anything right," and it came from Donal Lenihan, the former Ireland captain and manager.
It's not that long ago that the head coach called the World Cup a 'Johnny-come-lately' tournament in relation to how long it's been on the go compared to the championship.
By that he meant that they wouldn't disrespect the Six Nations by treating it as a World Cup calibration.
Last year's Grand Slam and other subsequent high-class wins over Australia (x2) and New Zealand changed that and Schmidt admitted that they came in with "a slightly different brief" and this campaign was about "vaccinating" against the misfortunes of Argentina in the 2015 RWC in the very stadium yesterday's no-show played out.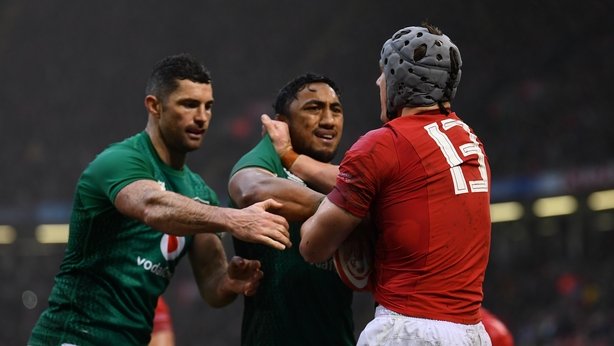 Ireland have four matches, Italy, Wales twice and England, to build that confidence back up but the boss knows that those games won't come close to the level of intensity that they will face against Scotland, who narrowly avoided beating England after the mother of all comebacks yesterday.
This campaign, if it was to be deemed a successful primer for the World Cup, needed to end on a high. They didn't necessarily need to beat Wales but they needed to show up, to buttress the France performance, show it wasn't a one off. They didn't.
During the week John Ryan told RTÉ Sport that Ireland wished they hadn't had a two-week break after the win over Italy, such was their desire to put right the wrongs of that "malaise", as Schmidt called that performance.
How they are going to deal with a five-month break is anyone's guess, but a trophy or two for the provinces would go a long way.
The main issue now is that having impressed against the French, and released the pressure valve, they looked, from the off yesterday, a side devoid of confidence and cohesion.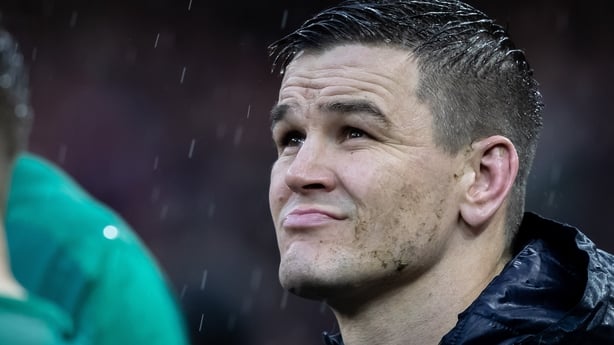 On the field they had leaders galore, including two Lions captains, Rory Best and Peter O'Mahony; de facto captains in Johnny Sexton and Conor Murray. Full-back Rob Kearney has 90 caps.
Why did they start to force the plays so soon? Was there no one tuned in enough to say 'calm down, let's play our way into this game'?
"I don't think so," said Kearney when asked if there was a frustration that none of the huddles during the game had the desired effect.
Passes that should never have been attempted went astray.
"A lot of the faults were discipline and handling errors that were within our own control. You don't necessarily need to look to your leaders to find solutions to that. With those things in particular, they are individual responsibilities."
Whether they admit it or not, part of the problem is in the top three inches. They don't have that cohesion and have had five games to find it.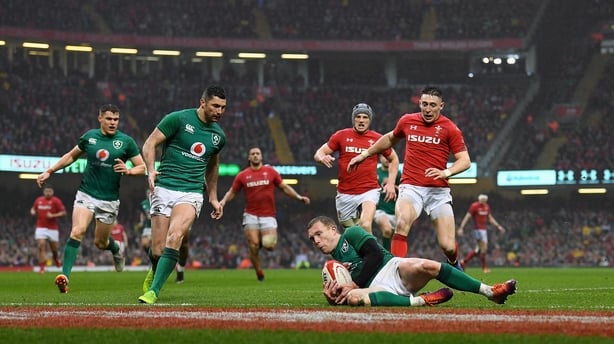 "I wouldn't say problems to be honest," said Tadhg Beirne when asked if yesterday's issues were new or the same ones that have been on view in the previous games.
No problems?
"Not particularly, no. Obviously we haven't played to our potential, that's all the problem is probably.
"I think definitely if we stick to what we know and what we done in the past we'll definitely be able to improve, it's probably about finding our feet again and putting in those performances."
Dave Kilcoyne, too, was minded not to push the panic button, but that's been the line since the England game.
"It's not just as straightforward as saying [the issues are] technical or psychological, I don't think," he said.
"It's definitely not psychological. You just have to look back to November. You beat the number one team in the world, the All Blacks, and then you come in to the Six Nations, obviously we didn't get off to a good start against England but we started to build performances then.
"I thought we were quite good against France. Obviously it's frustrating today, Wales were just better. We know we did wrong, we are all professional players."
Kearney was also asked if he had any words of reassurance for the fans, who may be thinking that the team, having had five games to find their mojo, are in big trouble.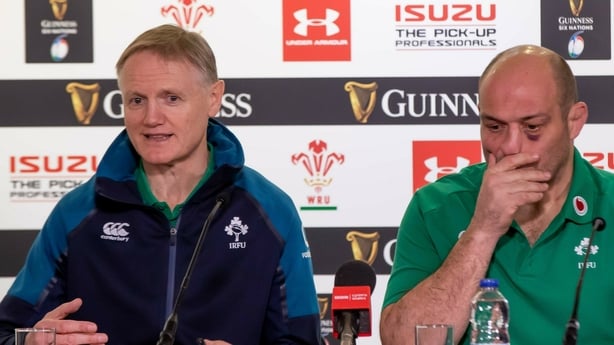 "Yeah, you know we had this incredible year last year," he said.
"After every game, we always said, 'Listen, the margins are small. The margins are small'. We've done really well to win, and then this year we have come out the other side of that.
"Now, albeit the manner in some of the games, you can't say that the margins are small because, you know, there have been a couple of heavy enough defeats.
"But, you know, we still have a huge amount of confidence in how we are as a team, in terms of what we can achieve as team. We just need to be realistic that there's lots of other really good teams out there too.
"I'm sure there will be [a backlash from fans and media].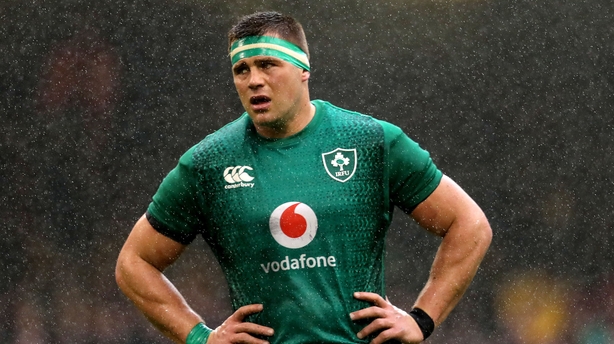 "You know, there was a huge backlash after the England game. There was a little bit of a backlash after the Italian game, albeit we had won with a bonus point, hadn't played particularly well.
"I'm sure there will be lots said about us as players and as a team over the coming weeks. But that's part of being professional athletes as well.
"We just need to come together, close rank a little bit and never lose focus with how good we are as players, and as a team."
"Bullied," Joe Schdmit said after the England game.
The thing about being bullied is that long after the nose bleed has stopped or the black eye healed, the mental scars remain.
Ireland don't look like they have gotten that defeat out of their system.