The dust hasn't even really settled on the most gripping Formula One season this side of the Millennium, and already we are thrust into the clutches of another campaign.
Given that a regulation overhaul had been long mooted for 2022 - originally slated for 2021 before a delay - this year was always going to provide intrigue.
We don't have long to wait now to find out how the sport's leading teams have responded to the challenge of the radical reset because this weekend it's "go, go, go" as the great Murray Walker used to say, with the 10 teams and 20 drivers assembling on the grid for the season-opening Bahrain Grand Prix.
---
Regulation changes
One of the pet peeves in the most recent generation of F1 cars was the difficulty in being able to follow in the dirty air of the car in front.
Part of the regulation changes brought in for this year is a shift in aerodynamic design that is aimed at mitigating that previous flaw and will in theory allow for more exciting on-track duels.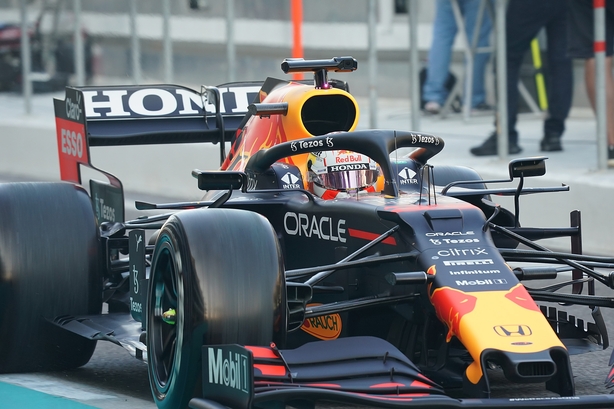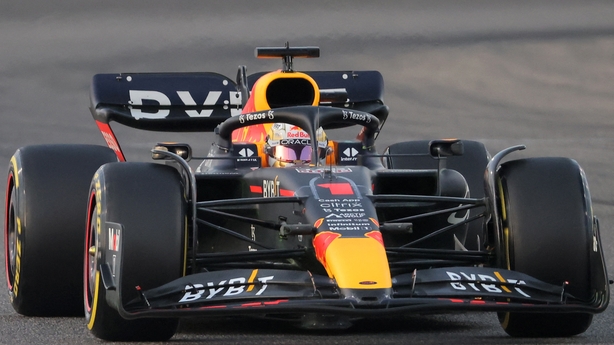 The changes are also eminently visible with the front wings, side-pods and rear wings altered significantly as one could see with the different approaches teams took in their respective designs as was evident during pre-season testing in Barcelona and Bahrain.
One issue the teams, to varying degrees, have come up against is "porpoising" which is where the car bounces up and down as it drives down the straight, a side-effect of the new changes which they will hope to have ironed out sooner rather than later.
The effect of the Pirelli tyre performance and management in-race has also been a bugbear in recent years so a change to 18-inch wheels has been brought in to reduce overheating and improve durability.
The elephant in the stewards' room...
One other major change has been made and it's nothing to do with the previously planned regulation changes and all to do with the way last season ended.
In case you missed it - and it would have been hard to last December and beyond - what had been an enthralling title battle between Max Verstappen and Lewis Hamilton resulted in controversy at the season-ending Abu Dhabi Grand Prix.
With seven-time champion Hamilton coasting towards a record eighth title, a crash for Williams' Nicholas Latifi late on in the race threw the safety car among the pigeons.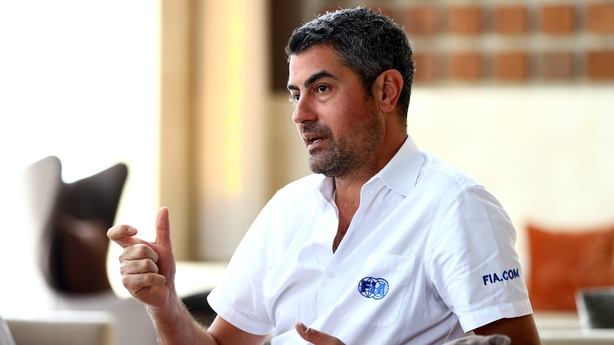 Enter race director Michael Masi whose handling and ad hoc interpretation of the rules governing the withdrawal of the safety car and which cars could unlap themselves - significantly just those cars between the top two - allowed Verstappen on fresher tyres to make a final-lap move on Hamilton, who was left as nothing more than a sitting duck on worn tyres.
The Dutchman won his first title, the first non-Mercedes driver to do so since Sebastian Vettel in 2013. While the result stood, recriminations would follow.
With his role under scrutiny, Masi was eventually removed as race director a month ago with a new structure put in place.
Niels Wittich and Eduardo Freitas will alternate in the role going forward and Herbie Blash has been brought back to offer greater support as permanent senior advisor. So one will no longer hear Red Bull and Mercedes' team principals Christian Horner and Toto Wolff, among all the others, trying to make their cases directly to the race directors as had become comically commonplace.
The safety car rules have also been clarified to avoid any repeat of the confusion of Abu Dhabi and remove scope for ambiguity.
---
The Drivers
The same 10 teams remain in place but the driver line-ups have changed except at Red Bull, Ferrari, McLaren, AlphaTauri, Aston Martin and Alpine. The only new face on the grid will be the first Chinese driver in the sport's history, Guanyu Zhou, who makes the step up from F2 to join the Alfa Romeo team in place of Italian Antonio Giovinazzi.
Taking the other Alfa Romeo race seat is Valtteri Bottas who has left his role as longtime team-mate to Hamilton at Mercedes, replacing Finnish compratiot and F1's iconic Iceman Kimi Raikkonen who has now retired.
Bottas' departure from Mercedes has heralded the long-awaited call-up for George Russell who moves from Williams to his first shot at driving regularly in a leading car, other than that impressive brief cameo for his current team in 2020.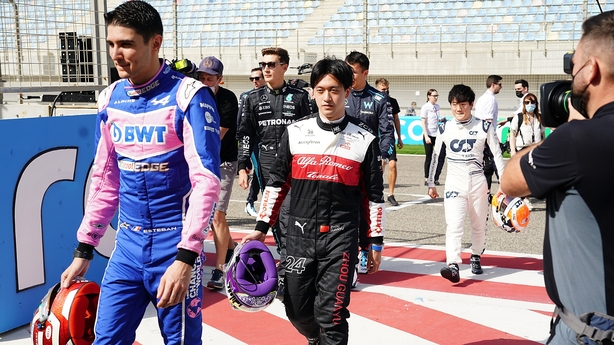 The Williams vacancy will be filled by Russell's friend, former Toro Rosso and Red Bull driver Alex Albon, who returns to F1 after a year out, while Kevin Magnussen is also back in the sport at Haas alongside Mick Schumacher.
The experienced Magnussen's return to Haas was not on the cards this year. But then Nikita Mazepin was dropped by the team.
The Russian, who finished 21st and last in the 20 (regular)-driver standings and whose place at the US team had been financially backed via his father, the oligarch Dmitry Mazepin as part-owner of Haas' previous title sponsor Uralkali, saw his contract terminated after his country's ongoing invasion of Ukraine.
There is no place for 2021 F2 and 2020 F3 champion Oscar Piastri however, which is a disappointment, with the Australian having to make do with test driving and reserve roles this year.
---
And the big question - whose in contention to shine?
Pre-season testing is notorious for being an unreliable gauge as to teams' progression heading into a new season, with a reluctance to show one's hand fully.
But the indications are that Red Bull and Max Verstappen look primed for another good season, at least by the way they ended testing in Bahrain. The Dutchman is unlikely to temper his uncompromising and aggressive approach to racing which will thrill his fans and presumably frustrate his rivals and detractors. He is just 24, albeit having been in the sport a long time as the youngest ever rookie, but he is operating at an incredible level with potentially more to unlock.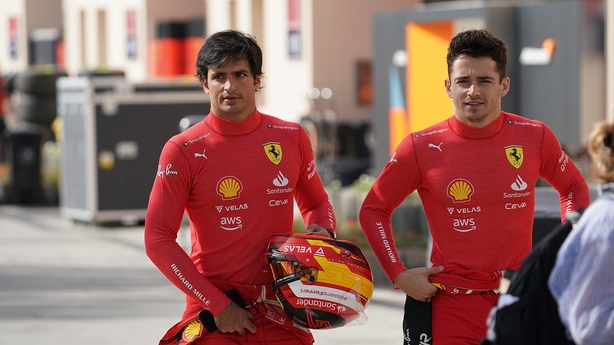 Ferrari looked like they had made a step forward from the mediocrity of recent years, and given that they have two of the most compelling drivers in the sport in the lightning quick Monegasque Charles Leclerc and Carlos 'Smooth Operator' Sainz, the iconic red cars could be back where they belong towards the front.
Sainz pipped Leclerc in the standings last year, albeit with the latter unlucky in a couple of instances like in his home race in Monaco where he couldn't make the race-day grid despite qualifying pole, so the so far cordial dynamic between them will be interesting if they are both in title contention.
After an off-season dominated by social media silence and uncertainty over whether he would return after the chastening way 2021 ended, Hamilton is back but there is a question mark whether Mercedes have delivered a machine capable of returning them to their imperious best.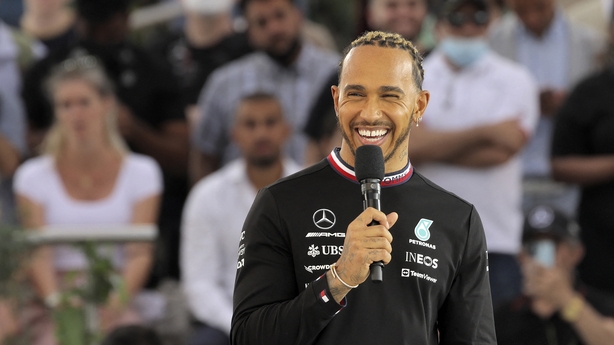 They appeared to struggle a bit in testing - their rivals were sceptical about the extent to which they were, given Mercedes usually cast aside issues and eventually deliver - but the veteran chasing a record eighth title did warn that, "at the moment, I don't think we'll be competing for wins". But he did add ominously for their rivals, that there is "potential within our car to get us there".
He will also have the challenge of a talented new team-mate in Russell who will look to do what Hamilton himself did way back in 2007 by not ceding way in a battle with a more experienced team-mate.
If McLaren can overcome the challenges from last week's testing, the team which contains rising star Lando Norris and eight-time race winner Daniel Ricciardo is likely to round out the top four ahead of a competitive midfield order.
But we'll only find out when qualifying begins this Saturday at the Bahrain Grand Prix. To repeat Murray Walker's phrase, "go, go, go..."
---
The Calendar
F1 is determined to pack as many grand prix weekends into the schedule as humanly possible going into the future and this marks the first season since the effects of the Covid-19 pandemic has somewhat receded into the background for F1, although Ricciardo did test positive for the virus last week, resulting in his absence from the last period of testing and on the eve of this weekend, four-time champion Vettel also tested positive which means fellow German Nico Hulkenburg takes his place temporarily in his Aston Martin car.
There had been due to be 23 grand prix but Russia's invasion of Ukraine has led to the September's planned race weekend in Sochi being scrapped, with a statement confirming: "Formula One can confirm it has terminated its contract with the Russian Grand Prix promoter meaning Russia will not have a race in the future."
The removal of the Russian Grand Prix and introduction of a brand new circuit in Miami leaves the race dates as follows:
20 March - Bahrain GP
27 March - Saudi Arabia GP
10 April - Australian GP
24 April - Emilia Romagna GP
8 May - Miami GP
22 May - Spanish GP
29 May - Monaco GP
12 June - Azerbaijan GP
19 June - Canadian GP
3 July - British GP
10 July - Austrian GP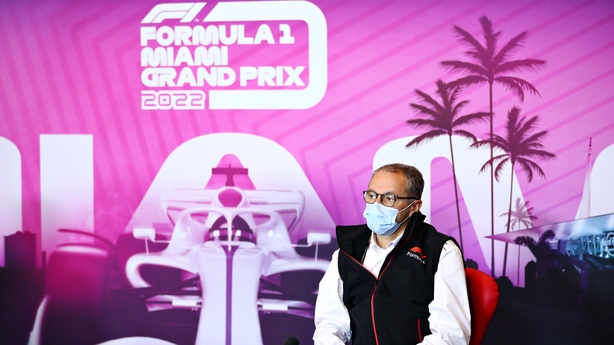 24 July - French GP
31 July - Hungarian GP
28 August - Belgian GP
4 September - Dutch GP
11 September - Italian GP
2 October - Singapore GP
9 October - Japanse GP
23 October - US GP
30 October - Mexican GP
13 November - Sao Paulo GP
20 November - Abu Dhabi GP
The long-read into the first corner