In normal circumstances, the 2020 Formula One world championship would be entering the fourth round of action this weekend in Shanghai, China.
But, as has become apparent across the globe, these are not normal circumstances and as the coronavirus pandemic has a profound impact on economic, sporting and cultural activities, the Formula One calendar has also been affected. Right now there is uncertainty as to when the season will resume and in what circumstances it can do so.
Given the high level of fitness required to pilot the machines, the challenge for the current F1 paddock is how to be fully prepared for a return to the track.
Thirteen-time grand prix-winning Formula One legend and Red Bull ambassador David Coulthard knows how he would spend the unforeseen downtime if he was still racing today.
"I would be using this time to really focus on my fitness more than anything else," the former McLaren, Williams and Red Bull driver tells RTÉ Sport.
"It was one of the things that I found during my career. I did 15 seasons of Formula One and the way the seasons started to get longer, your downtime was from December to January, so it was a really limited time to really focus on a consistent training programme. 
"So if you imagine a grand prix season, the training allows you to physically drive the car. You know, when you do stretch sessions, most of your muscles become tender and for some people it can take 48 hours.
"Typically, what I'd be doing, when training during the season, is I would make sure my last strength session was on a Wednesday so I wasn't sore for the car on Saturday.
"I didn't want any feeling of fatigue when I got inside the car or raced on the Sunday. So it actually gave you very limited time because Monday was the recovery day after the grand prix and that gave you Tuesday and Wednesday to work on strength, which - two days a week - isn't a lot.
"I'm 49 and I've continued to do some cycling and swimming since I retired, which was 12 years ago but I haven't done any strength [work] and yet for the last month that I've been on lockdown, I'm actually using the gym, doing strength work. 
"But if I was there [in Formula One] right now, I would be making myself basically the strongest I possibly could for when I come back for the first race because it's going to be so busy after that." 
While Coulthard doesn't have to worry about racing at the elite level anymore, he still has the thrill of hopping into a Formula One car every now and again.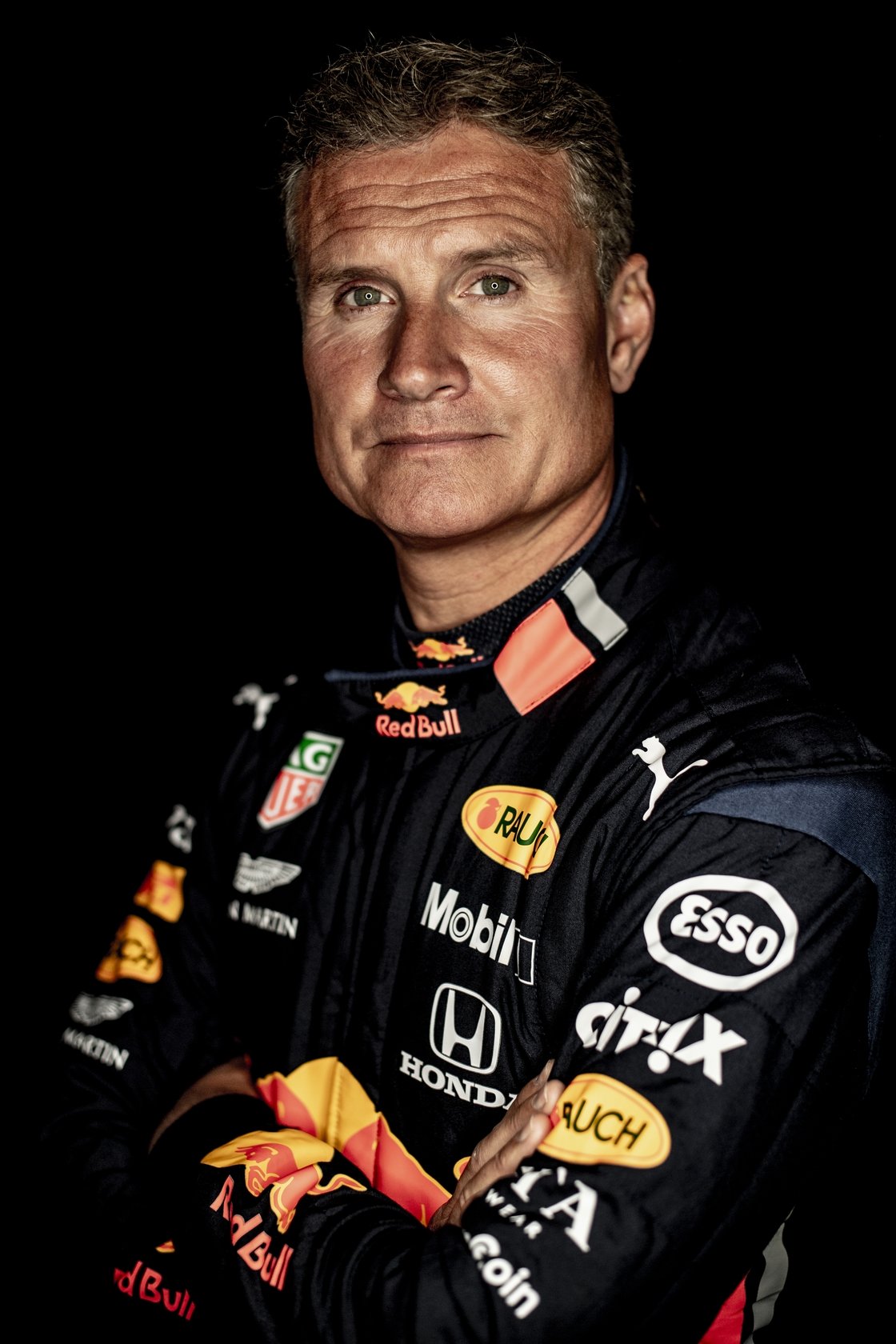 In November 2018, for example, he took part in Red Bull's F1 showrun in Belfast where he made high-speed drives past City Hall in the team's RB8 chassis as the public watched on keenly.

That opportunity to meet fans on this island and bring F1 closer to those who would have to travel further afield in order to watch races first-hand is something the Scottish native clearly relishes.
"It was so much fun when I came to Ireland," he says.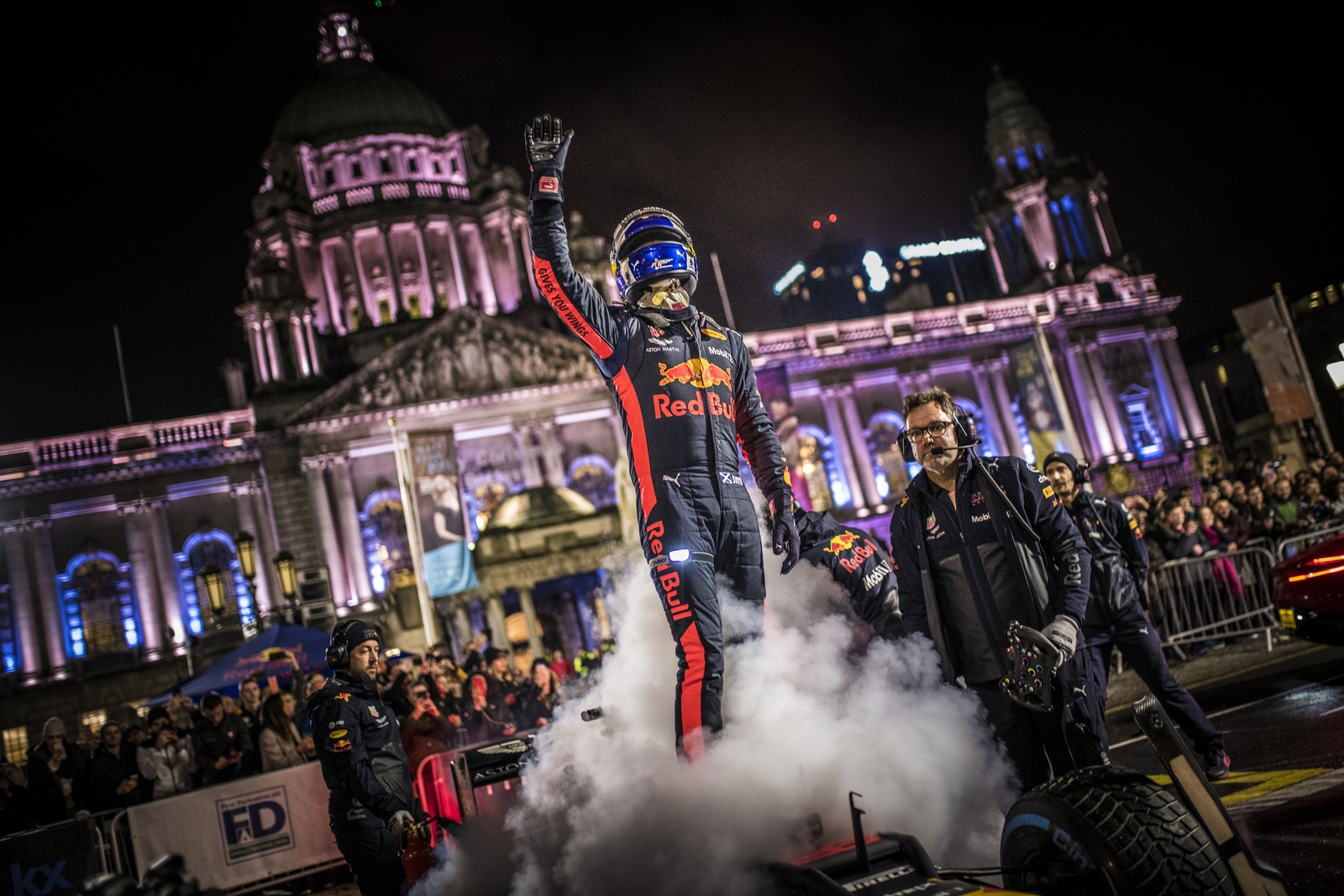 "Before Belfast, I'd been to Dublin before that and I've got friends there. Then I had the pleasure of going up to Belfast and meeting some new people who came out to enjoy seeing a Formula One car as well.
"How lucky am I? I get to go up there, go into a Formula One car, show a little bit of what the car can do and seeing people enjoy that moment and I get to socialise. And I don't need to tell you that a night out in Ireland, whether it's the south or the north, is a very good night out."
Ten miles east of Belfast is the birthplace of Eddie Irvine, the last driver born on the island of Ireland to compete in Formula One.
Coulthard and the 54-year-old were two of the household names for those of us who watched Formula One with avid interest in the 1990s and early 2000s, finishing third and second in the 1999 championship as their McLaren and Ferrari teams vied for supremacy at the end of the Millennium.
Irvine is someone Coulthard still retains respect for, although as former Irish F1 racer Derek Daly recently told us, having close relationships within the paddock isn't necessarily easy given how hectic race weekends are.
"On the track, he was perfectly fair and Eddie had a successful race career," says Coulthard.
"I know his sister Sonia. She lives in Monaco and we see each other socially. I get on very well with Sonia.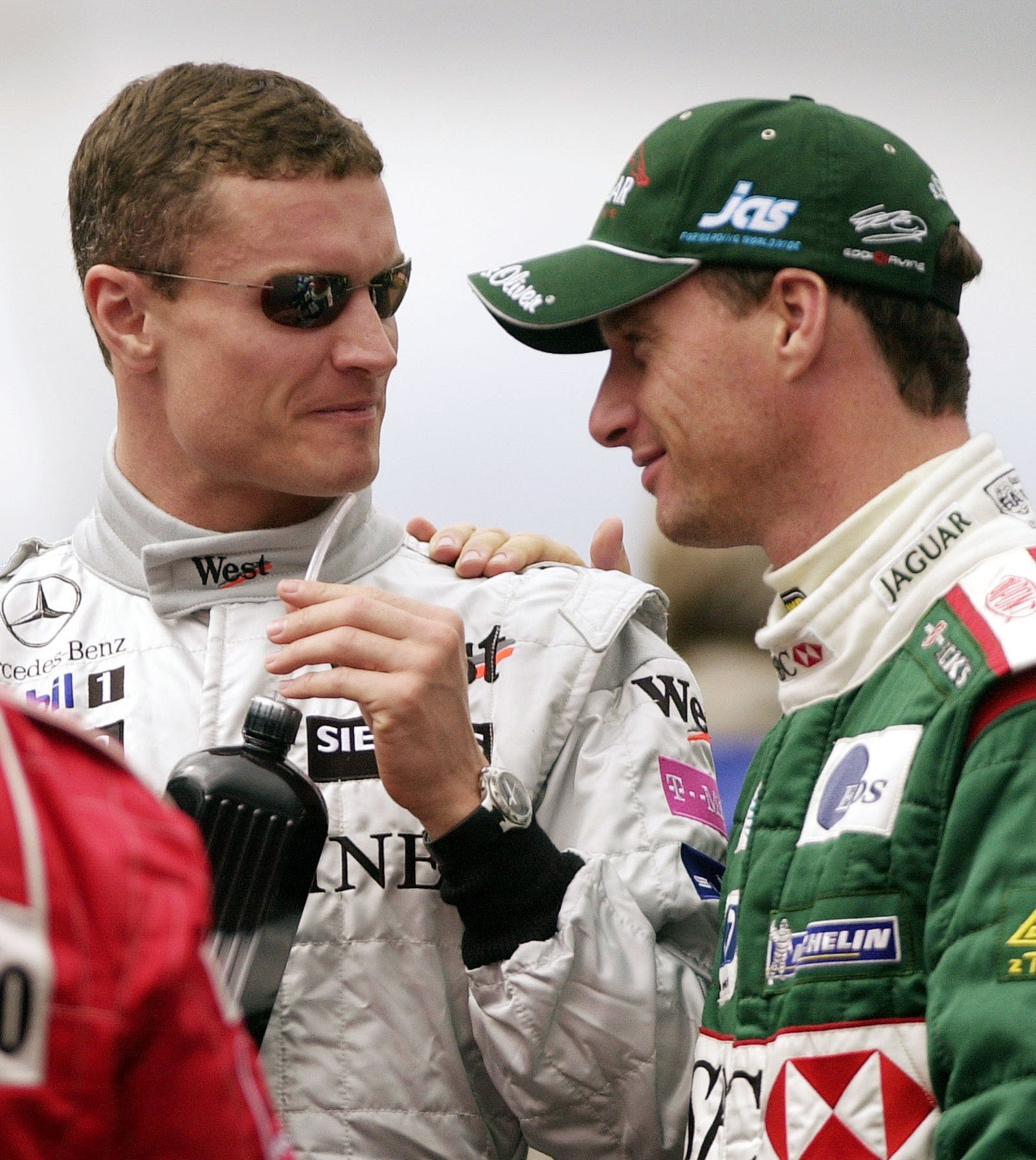 "I never really hit it off with Eddie as an individual. I guess he was a few years older and [we're] just different personalities. But we never had a fall-out or anything.
"If I see Eddie, I'll shake hands with him but we wouldn't really engage in a long conversation because other than motor racing which he's disconnected from since he's retired, we don't really have anything in common."
Irvine took up the Ferrari race seat as record champion Michael Schumacher's team-mate in 1996, but it was also an opportunity offered to Coulthard who turned it down in favour of taking his chances at a resurgent McLaren after leaving a Williams team that were the class of the field at that time.  
"One thing I learned earlier in my career was at Williams where my management company at the time managed to negotiate a much more lucrative financial package at McLaren than a two-year contract that was on offer from Williams," he says, adding that it was the only occasion in which financial considerations played any part as a "decision-making factor".
"I went from leaving the last grand prix in '95 in Adelaide to three months later being in Melbourne with McLaren 13th on the grid.
"So I was suddenly being paid a lot more money but in a less competitive car. So there were a couple of dry years. But thereafter, it was always about competitiveness.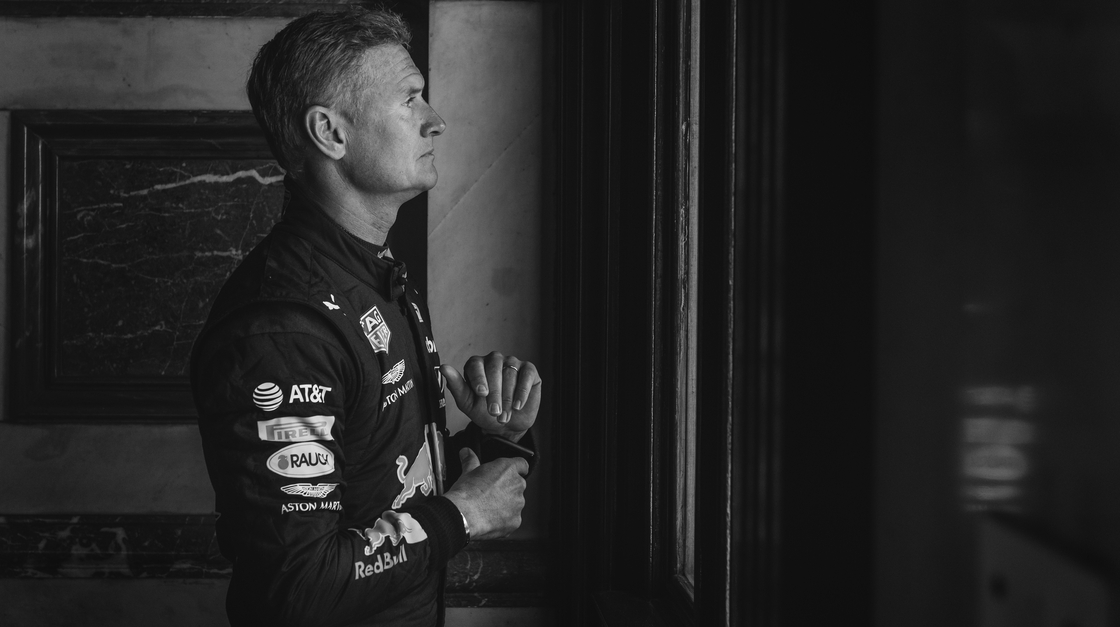 "At Ferrari, the contract that was offered effectively made me, on paper, number two to Michael.
"I've no doubt that Michael was the stronger driver out of the two because I recognise he was a better overall package than I was but at that stage of my career, I just couldn't accept signing a number two contract and that's why I decided to sign at McLaren and I think that was the right decision for my career."
Those years saw Coulthard challenge on the front end of the grid once McLaren developed a championship-winning car powered by a Mercedes engine.
While his team-mate Mika Hakkinen would win consecutive titles in '98 and 1999, before Schumacher and Ferrari began an era of peerless dominance, Coulthard would win races with relative regularity as well as finishing second in the standings in 2001.
Ahead of 2005 however, he had a decision to make about his future. With his time at McLaren ending, Red Bull emerged on the scene in search of an experienced driver to help the brand with its ambitious on-track project.
"They were Jaguar before that [from 2000 to 2004] and I had already decided that I didn't want to go to Jaguar," Coulthard explains.
"And then Red Bull bought the team, the management was changed and the whole outlook of the team changed. I remember meeting [Red Bull founder Dietrich] Mateschitz before I agreed to sign a contract, I thought I'd look him in the eye and understand what was his desire and did he really look like understanding that this wasn't a branding exercise but that this was going to be a big investment to get the team into a position of winning."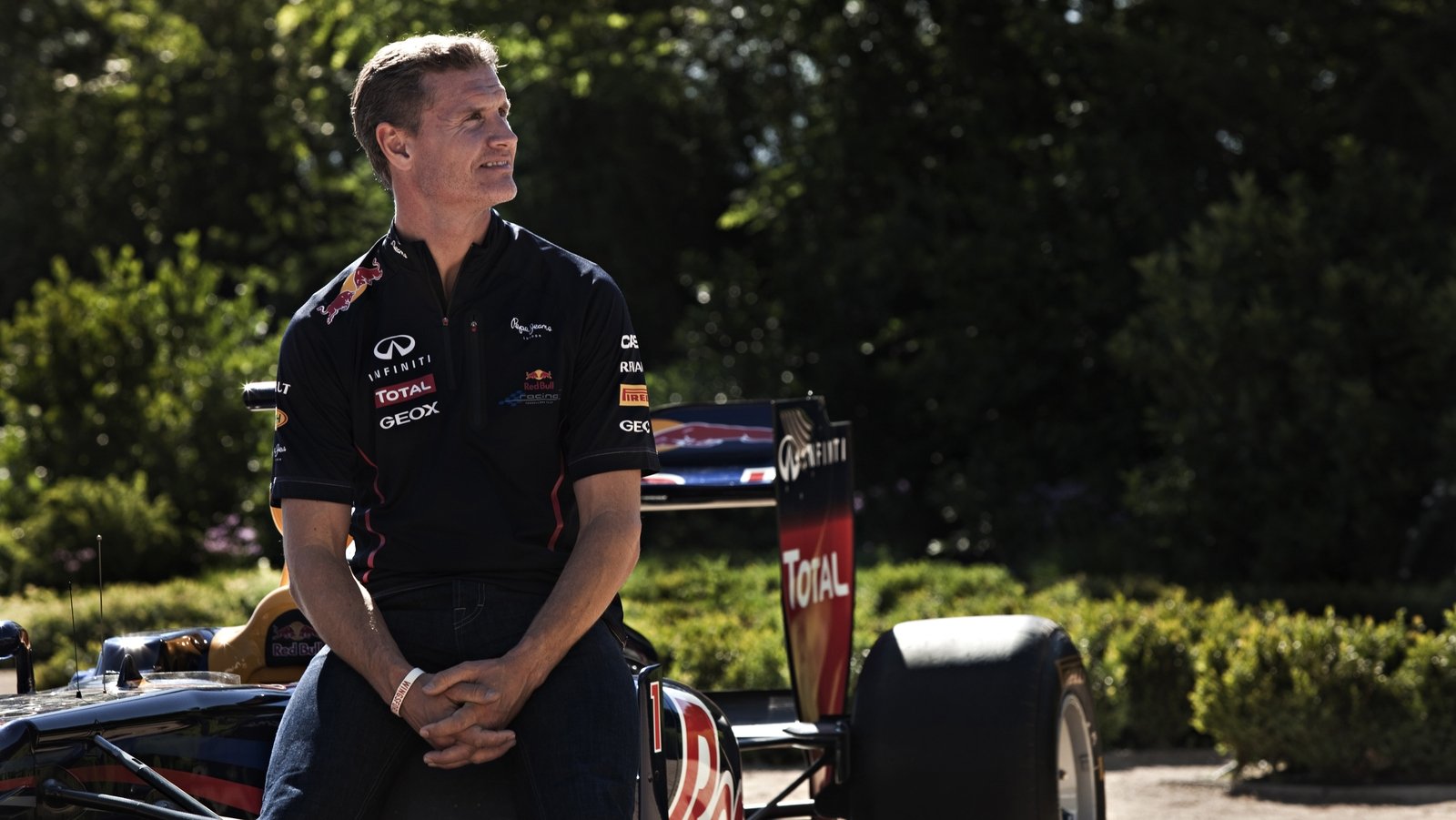 To say that Red Bull's entry into Formula One has been a success would be an understatement. While the first three seasons saw the team battle it out in the midfield positions, along with the addition of a second team in the shape of Toro Rosso (known as Alpha Tauri from 2020 onwards), the main Red Bull team would win their first grand prix in 2009, the year after Coulthard's departure.
It proved to be the start of a spectacular half-decade that would see Sebastian Vettel win four driver's championships on the trot for the team as they also picked up a quartet of consecutive constructors' titles.
Due to Mercedes' recent domination, no championships have been forthcoming since but Red Bull have remained competitive, winning races almost every season since 2014.
While Coulthard couldn't be part of the apogee of success, he retains pride in helping build the momentum that led to the team's best period.
"I'd had my time and I recognised that my time was coming to an end," he says.
"It was clear that Sebastian was the coming man. He'd won the Italian grand prix in the Toro Rosso in 2008, which was my last year, and then he moved up to the big team.
"I recognised that my career was coming towards its natural conclusion and therefore to have four seasons in helping change the team along with Christian [Horner, team principal] and they continued on to win four world championships and have continued to be a challenger to Ferrari and Mercedes, I do feel good about that.
"I look back at my time with Williams, McLaren and Red Bull, having maintained good relations with each of those companies and of course hold affection for each of those because I put my heart and soul into delivering for them."
Having moved away from the model of working with experienced drivers, Red Bull's investment in younger driving talent has paid off for the most part in recent years.
The team's challenge is currently led by Max Verstappen, who still holds the record of being the youngest driver to take part in a grand prix.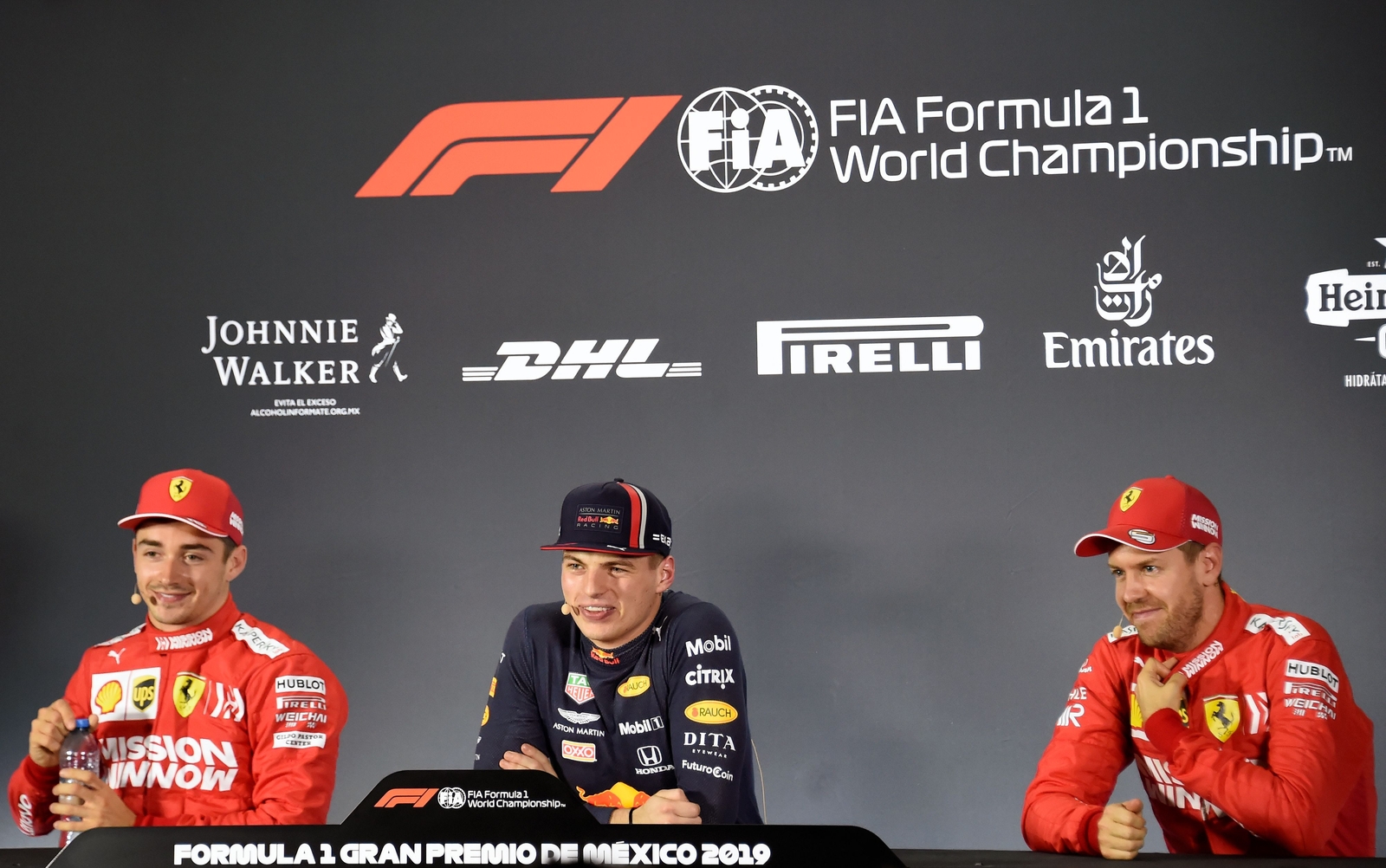 Now an eight-time race winner, arguably the most exciting driver on the grid and tipped as a future title winner, Verstappen (22) was joined by another driver with rich potential in the shape of Alex Albon (24) midway through last season.
Rivals Ferrari have another young talent in Charles Leclerc, while McLaren's Lando Norris, Racing Point's Lance Stroll, Renault's Esteban Ocon and Williams duo George Russell and Nicholas Latifi also represent that sizable cohort of drivers aged 24 or under and who were born long after Coulthard made his debut in 1994 following Ayrton Senna's tragic death.
While most of those drivers have at least a season or two under their seatbelts or in some cases even longer in the sport, Coulthard was only thrust into the spotlight at 23 which was not unusual at a time when drivers were generally slightly older before entering Formula One compared to the new breed.
"I think they start at eight-years-old in karting and they are ready at a younger age," says Coulthard, highlighting proving grounds like Formula 2 and 3.
"What's interesting is that they arrive there very well prepared as racing drivers."
But as he pointed out, reigning six-time champion Lewis Hamilton, has been quite "exceptional" with growing maturity as he finds "balance in life" between racing commitments and extra-curricular pursuits.
In comparison, he feels there will always be a "time lag" before the young guns become "worldly" and efficiently make use of the energy they possess in the way Hamilton has learned to do.
"The younger guys, a lot of them are still living at home with Mum and Dad," he continues.
"They haven't really developed their life skills."
Oldest on the grid these days now is Kimi Raikkonen (40), Coulthard's former McLaren team-mate and the 2007 world champion. The Iceman, who is now with Alfa Romeo, is a popular figure with the fanbase in spite of -or perhaps because of - his famed reluctance for the limelight. 
The Finn suggested to F1's podcast Beyond The Grid last year that Coulthard, along with his ex-Ferrari colleague Vettel, were the team-mates he found the most pleasant to work with. Back in the 2002 to 2004 period, he was very much Coulthard's junior when it came to age.
"With Kimi, in terms of age gap, I guess it was a little bit like Damon [Hill] and I were together [at Williams]," he says.
"Age is less of an issue when you're older. When you're in your early 20s, it's a much bigger thing the age gap.
"So [Kimi] was quite quiet, clearly fast... my focus wasn't on trying to make friends but my focus was on trying to make the car as quick as we could be.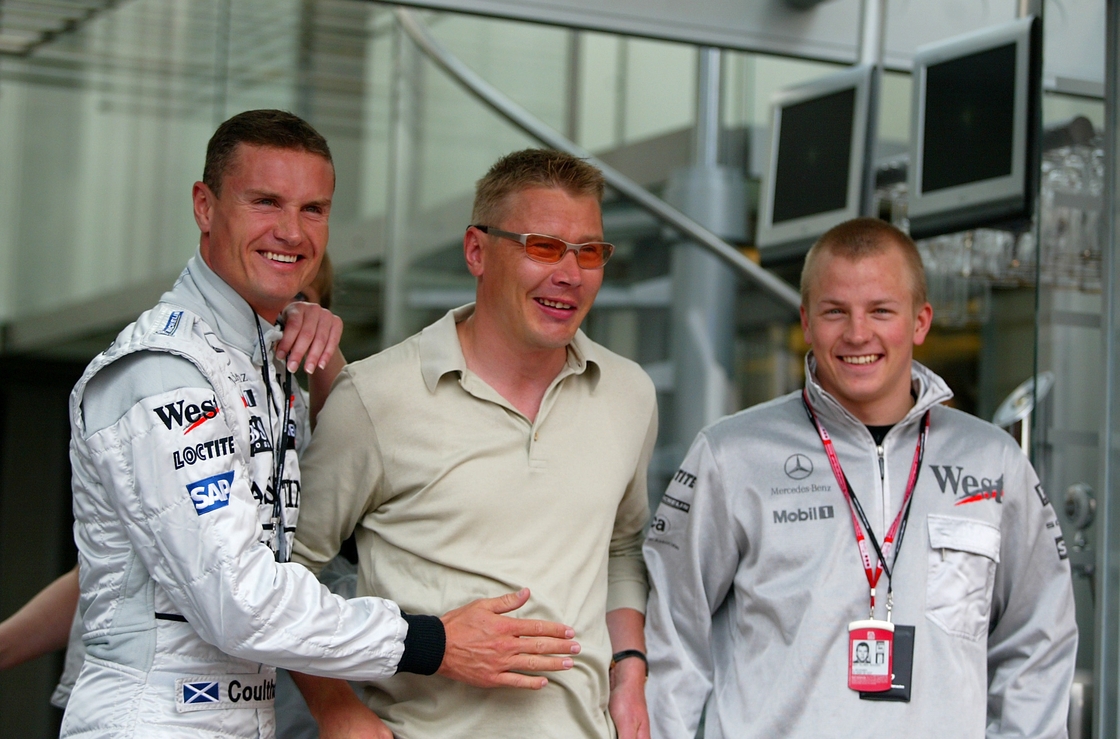 "We understood that you work with your team-mate to develop the car and we did that. But we never really developed a relationship, a little bit like Eddie Irvine in that respect.
"Occasionally, I'll talk to Kimi and it's pleasant enough and then the rest of the time, there will be nothing. We're just two different people with different outlooks.
"But he has certainly been one of the fastest drivers in Formula One. I think his peak time passed a few years ago but there's enough momentum that he'll be able to get a couple more years out of Alfa Romeo."
Team-mate relationships tend to be fraught in Formula One with intra-team hostilities often more fiery than that between rivals from different teams.
But Coulthard, who also paid tribute to the "brave, dashing and professional" Stirling Moss, who died last weekend aged 90, does stand out as one of the few exceptions who were able to maintain cordial relationships with colleagues, as Raikkonen and Hakkinen for example have cited previously. 
We need your consent to load this YouTube contentWe use YouTube to manage extra content that can set cookies on your device and collect data about your activity. Please review their details and accept them to load the content.Manage Preferences
And that manifested itself on track when he would obey instructions to move aside for a team-mate when asked to for the benefit of the team – the type of orders or pre-race agreements that some other drivers have flouted come hell or high water.
The example often cited is the opening race of the 1998 season when as part of a pre-race agreement, Coulthard allowed Hakkinen to pass him for the lead after the latter had mistakenly entered the pits whilst in first place, thereby falling behind the Scot.
Hakkinen would go on to win that Australian Grand Prix, sparking momentum that would lead him to his first world title.
But the previous race, albeit months earlier at the conclusion of the 1997 season at Jerez when Schumacher famously collided with Jacques Villeneuve, Coulthard had to think a little longer about obeying a team instruction to allow Hakkinen through for what proved to be the Finn's first career win.  
Unlike Melbourne months later where there was the exceptional circumstance of the pit mistake, Jerez was different.
"I was asked to move over in Jerez '97. It was never agreed before the race," he says.
"It took several laps of the team manager telling me to move over before I eventually did and I don't regret following a team instruction in as much that I'm a team player."
He admits that in hindsight, there are "a few victories I could have on my CV" if he had not moved over.
But when he looks back at his career, it's not something that he dwells on or has any major sense of regret over.
"Does it affect the way I sleep at night? No. What would it mean today? I probably would have earned a bit more money but that's not something I would lose any sleep over," he says.