Conor McGregor could face a legal battle to re-enter the United States if convicted of assault and criminal mischief charges in New York.
The Irish MMA fighter is facing three charges of assault and one count of criminal mischief following an incident at a media event in New York on Thursday.
He has earned millions of dollars from lucrative bouts in Las Vegas and New York since becoming a UFC champion in 2015.
Larry Donnelly, lecturer in law at NUI Galway and a Boston native who practised in Massachusetts, told RTÉ Radio 1's Today with Sean O'Rourke: "This could cause very serious consequences for him (if he is found guilty).
"It could lead to a temporary ban from entering the United States or even a permanent ban.
"It's going to be a big-time headache for him.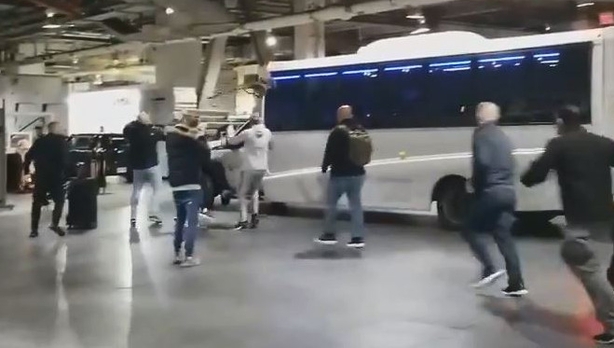 Donnelly said that McGregor was facing "serious charges" but that in the event of a guilty plea he would likely strike a bargain to avoid imprisonment or a visa ban .
"He's looking at what I would imagine are three counts of third-degree assault, which is a Class A misdemeanour in the state of New York.
"Under that, he could face up to a year in jail or a fine of up to $1,000 for each count. Typically, however, there isn't jail time imposed in that vein.
"The other charge is actually more serious, at least on its face. Based on what I saw in the video, that would be a charge of criminal mischief in the second degree, given that there seems to have been damage of more than $1,500 inflicted. On the books, that's actually a felony, punishable by up to seven years in state prison.
"New York is a very big city. This is big news here but in a very large city like New York, incidents like this happen on a regular basis.
"So how they're dealt with in district court, may be very much at variance to what we see in the statute books."
"I would expect he would be granted bail," said Donnelly.
"The issue will be the amount of bail, whether it will be opposed by the prosecution, and whether he will be required to surrender his passport, which is within the discretion of the judge.
"Obviously, this is just the starting point of this matter and it will continue for some time."