When Brian Cody was appointed Kilkenny hurling manager in the winter of 1998, the county hadn't won an All-Ireland title for five seasons and, perhaps more significantly, had only won two in the previous 15 years.
The hurling revolution was still raging outside and the 'ancien regime' was struggling to cope. Liam MacCarthy was still "wandering around", as Willie O'Connor would later put it.
The new boss, who'd hardly set the world alight in his club management career, gave little indication of what was to come in one of his early introductory interviews with the Irish Examiner's Diarmuid O'Flynn.
"Kilkenny has been reared on hurling success - too much maybe - and expectations are always high," Cody said.
"Lately, the game has become a lot more open, with a lot of new teams coming through," he added, before listing the expanding number of counties now capable of winning the big one.
"However, the (Kilkenny) fans don't seem to have adjusted to the new reality yet, so expectations are still high."
Over the next two decades, Kilkenny supporters would have to adjust to a new reality, albeit not the one Cody was hinting at.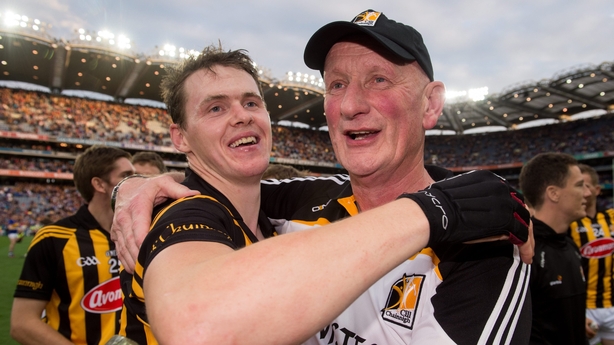 The Kilkenny statement disclosing Cody's retirement - after a week of rumours - this afternoon, once again referred to the "unbreakable spirit" he fostered.
That unbreakable spirit was evident right to the end, even as Cody's latest Kilkenny side, unfancied at the beginning of the year, were edged out in the All-Ireland final by a historically great Limerick team.
In the aftermath, Cody appeared more philosophical than usual after a major defeat - perhaps a clue, in retrospect - saying afterwards that "every Kilkenny person should be very, very proud of how the team performed."
While the last valedictory All-Ireland title would not arrive, Cody probably concluded that the stirring performance was as fitting a note as any to depart on.
---
Brian Hogan pays tribute to 'phenomenal' Cody
---
He leaves, as the Kilkenny statement said and as the numbers make clear, as "the greatest manager in the history of hurling."
In the 16 seasons between 2000 and 2015, Cody oversaw the most sustained and intense period of success in the history of the inter-county hurling championship.
His first managerial experience of an All-Ireland final was a losing one, Kilkenny edged out in the driving rain by a young Cork side under the guidance of Jimmy Barry Murphy. Cody's devastation was obviously apparent in the post-match interview. It was a second All-Ireland defeat in a row for Kilkenny and the scar tissue was accumulating.
They door was blown from its hinges the following year. On 10 September 2000, Kilkenny won the first All-Ireland title of the Cody regime, blasting five goals past an aging Offaly side in the final. Henry Shefflin bagged two of them, while DJ Carey rustled up 1-04.
The match brought the curtain down on one era and kick-started another. Long live the counter-revolution.
In his sideline interview straight afterwards, Cody, as he would for the next decade and a half, played down the notion that the success was attributable to any svengali-like powers of the man on the line.
"Quite honestly, I said to the players two months ago, the manager could go away, leave the dressing room and go home because the players just worked this thing themselves," Cody said.
Kilkenny would go on to win seven titles in the first decade of the 21st century. No team had ever dominated a single decade so thoroughly. A number of his players - Shefflin, Tommy Walsh, JJ Delaney - would be added to the pantheon of all-time greats.
While they were blindsided in the 2001 semi-final loss to a viciously physical Galway side - after which Cody vowed that his team would never be "bullied" again - they recovered to claim back-to-back titles in 2002 and 2003. But there followed more disappointment in the 2004 final defeat to a resurgent Cork side and another semi-final loss to Galway - an early bogey team of Cody's - in a high-scoring and anarchic encounter in 2005.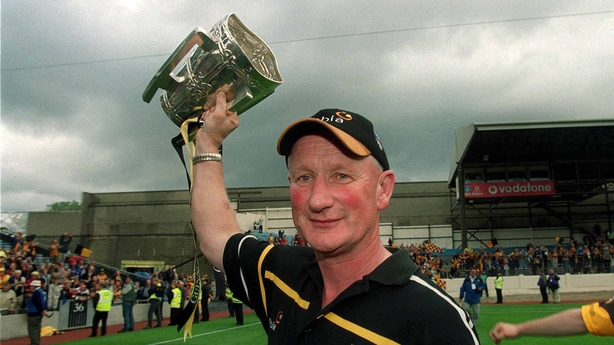 It's been speculated since that the 2006 All-Ireland final may have been make or break for Cody and the victory over three-in-a-row chasing Cork has subsequently been painted as a sliding doors moment in the modern history of the game. It was Cody's type of the game - a bracing physical battle which Kilkenny won on a relatively low scoreline by three points. The manager celebrated the victory with almost childlike glee in the aftermath.
The win ushered in a fresh period of dominance, a more complete one. The 2008 All-Ireland final, in which they mauled Waterford in a fashion which bordered on the sadistic, represented possibly their zenith as a team.
The Sunday Game team, in a gimmick which has yet to be repeated, were at a loss to pick a Man of the Match and opted to select the manager instead. An embarrassed Cody arrived up rather sheepishly to collect his bit of Waterford crystal.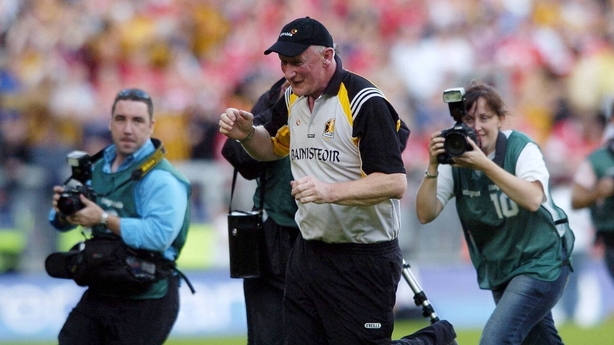 During the glory years, the success was so sustained and so relentless that Kilkenny's rivals and the media assumed there must be some secret formula they'd hit upon. Cody was at all times at pains to dismiss this notion as hokum, stressing the basics of "honesty of effort", "spirit" and, his favourite, "savage workrate".
He beat this drum to the point of monotony but then these qualities were clearly writ large on the field. Kilkenny continually out-worked and out-hassled the opposition. While pundits and scribes sought out sexier angles on Kilkenny's success, Cody, scorning gimmicks, continually stressed these basic pillars.
As Eddie Brennan said in 2016, "I often got this when I go to places doing a medal presentation and you meet people and they're so inquisitive as to what you're doing differently on the training ground.
"But there's just an absolute focus on doing the basics right. Even first touch and how to get your touch as good as it can be. The reality is, it's simple stuff done well and the simple stuff done better than everyone else. That was to the forefront of it. There's no magical coaching going on."
Kilkenny's frenzied aggression in their pomp, which overwhelmed many, was a popular grievance among rival fans in the late noughties and the phrase 'playing on the edge' became the hurling euphemism du jour.
Cody, for his part, embraced it. "I hope so," he said, when asked if Kilkenny play on the edge, "The edge is the place to play."
As a player, Cody, save for a couple of seasons deployed at full-forward, was primarily a corner back - and he retained this zealous defender's mindset as a manager.
In the wake of the 2014 All-Ireland final, while the rest of the world was wowed by the high-scoring drawn game, in the eyes of many pundits the greatest hurling final of them all, Cody was far more enamoured of the replay, and not just on account of the result.
"Saturday was a real definition of the game of hurling from the point of view that there was defending, attacking, creating, closing down, all sorts," Cody said of the replay, in which Kilkenny secured the 10th title of his reign. "I think Saturday's game had everything."
The free-scoring drawn game, he said tentatively, "lacked a certain element of the quality of things that are needed in terms of being complete."
By now, the holy trinity of Shefflin, Walsh and Delaney had either stepped away or were in the deep twilight of their career. Richie Hogan and TJ Reid had now emerged as the leaders of the team.
In the 16-year period between 2000 and 2015, Cody's Kilkenny beat no fewer than seven different counties in All-Ireland finals - essentially, every serious hurling county save for Wexford and Dublin, both of whom bear scars from the Cody era.
In 2015, Kilkenny collected their 11th - and what turned out to be their last - All-Ireland title of Cody's reign with a victory over Galway.
He had retired as a primary school principal earlier that year and the joke was that he'd now properly be able to devote his time to hurling.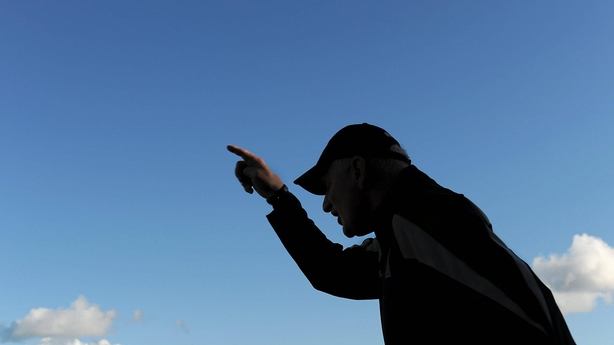 Echoing Alex Ferguson, another managerial giant to whom he was inevitably often compared, one of Cody's greatest strengths was held to be ruthlessness or, to put it more delicately, his willingness to embrace transition from a position of strength.
Star figures like Charlie Carter and Cha Fitzpatrick were discarded, in their eyes, before their time. Even Tommy Walsh, winner of nine All-Stars in a row between 2003 and 2011, was demoted to the bench after a sub-par year in 2013 and had retired altogether at the age of 31.
As David Herity noted, in an often bracing portrait of Cody's management style on Anthony Daly's hurling podcast, one of the Kilkenny manager's common mantras was "Change happens."
He was almost comically terse and unemotional when dealing with even his greatest servants, whose time had come. As Herity recalled, "The phrase he said to me was, he's not here to build friendships, he's here to build a legacy."
In his later years, he became a symbol as much as anything, a permanent fixture on the Kilkenny sideline, peering out from under his peaked cap. An inescapable part of the hurling landscape, the archetypal hurling authority figure. Photographers were in the habit of capturing him in silhouette and he was easily recognisable.
"As time wore on then, I remember commenting to Derek Lyng when we were playing that we just couldn't imagine anyone else coming in and being charge of that dressing room," said Brennan.
"I just couldn't imagine another manager. It was just a case of he's the Kilkenny manager and that's it."
For the 2023 championship, someone else will be Kilkenny manager. Change has finally happened at the top. After a quarter of a century, it will feel somewhat surreal.