The 2006 All-Ireland win, where Kilkenny ended Cork's quest for a three-in-a-row, was a defining moment in the managerial career of Brian Cody, according to Nicky Brennan.
At the point, Cody was into year eight at the helm of the Cats, three Liam MaCarthy wins were already in the bag. But for Brennan, who soldiered with the James Stephens man on the Kilkenny side during the 1970s and would also go on to manage the Black and Amber, the win over the Rebels some 16 years ago was the launchpad for even greater things.
Speaking on the day Cody called time on his 24-year career as Cats boss, Brennan told RTÉ's Saturday Sport: "His appointment (in 1998), was not a shock because he knew about the game, but he still had to do a bit of proving. Brian did not have a great track record with his own club James Stephens.
"He lost his first All-Ireland (against Cork) and won his next one (against Offaly)."
"The turning point was 2006 when he defeated Cork, who were going for a three-in-a-row. That was a seminal moment in Brian's management career. After that he was able to become the type of manager he wanted to be, where he set down the type of character he wanted on the team and the type of application he needed from his players to be part of a Brian Cody team.
"He always acknowledged that throughout the most successful periods he had access to great hurlers who had been well honed through the clubs and coaching system of Kilkenny.
"He was then able to bring them to a level to inspire them live a lifestyle within the hurling environment and outside of it where Brian was able to get the best out of them on the big occasion."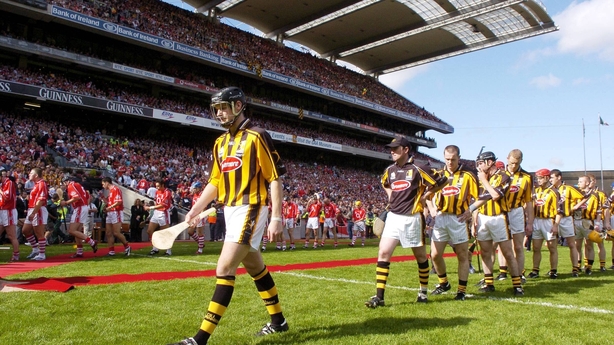 Brennan, who subsequently became GAA president, added that there was a strong determination in the Kilkenny camp to stop Cork in their treble quest.
"Kilkenny were determined not to let that happen. In stopping that Cork three-in-a-row it set Kilkenny on a footing that made them very difficult to beat. There was a new-found confidence in the team and more importantly and a new-found confidence in Brian Cody.
"Had Cork succeeded in winning that day, who knows what would have happened?"
Also paying tribute on Saturday Sport to the now former Kilkenny boss was Aidan Fogarty, who Brennan described as one of those players who shone under Brian Cody's tutelage.
"Aidan may not have been seen as the most stylish hurlers of all time; that's not meant to be an insult.
"Here's a guy that lit up the hurling fields and it was Brian Cody that brought him from a junior club in Kilkenny to be one of the most daring forwards in the hurling landscape.
"Aidan Fogarty was the epitome of guy who came from a junior club and developed under Brian Cody to be the outstanding hurler he was. He was to the go-to person on the Kilkenny team and never let his manager down."