Brendan Cummins believes that the sliotar needed to be standardised but he doesn't see a need for a change in how far a hurling ball travels any time soon.
The two-time All-Ireland winner and Tipperary U20 manager was a member of the GAA's Sliotar Work Group, which this week unveiled a new 'smart sliotar', essentially one containing a chip that when scanned tells you it is a ball that meets official regulations on size, mass and bounce.
The new ball will be trialled at U20 level this season, with a plan to introduce GAA-supplied sliotars at all senior inter-county games in 2023, ending the practise of each team bringing their own favourite from the over 35 officially licensed balls. Manufacturers will now have to reapply for licenses and supply balls for testing to make sure they are within narrow guidelines.
"If you are making a hurling ball, it is not an exact science," Cummins tells RTÉ Sport. "It is not like making guttering for the side of the house, where it just slips in. There is going to be slight variation in it.
"I could put 10 balls down on the table here and bring a load of players in and they would say five of them are duds and then the other five, they would have a row over which they like the most. That is the way the thing is.
"But we have to standardise it. If there are 15 or 20 different suppliers who are putting the chip into the ball, well, if it meets the modernised standards that we have in the ball, then the ball is in play. And it might be 5 or 10% (difference in performance) either way but it is being checked.
"So every time one of our players at under-20 level this year puts the ball down to take a free, they know the ball being played in the championship over there and over there is the same ball."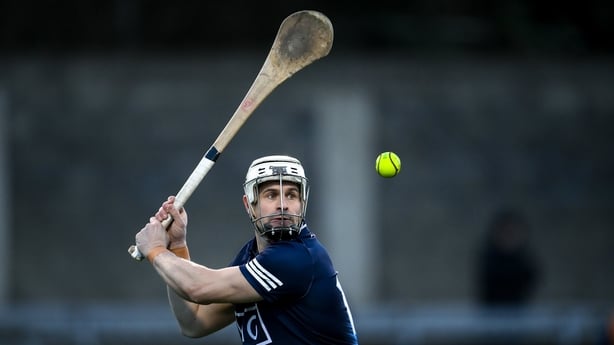 Cummins was personally involved in blind testing candidate sliotars, along with the likes of inter-county stars Jason Forde (Tipperary), Alan Nolan (Dublin) and Rory O'Connor (Wexford).
"When I came into it, I said I wanted to look at it with the view of a manager involved with a team, or as a player," Cummins says.
"I thought 'I don't want to be outside a working committee that might result in the ball going 30 yards or 50 yards or 60 yards shorter', because the players are the integral part of what we are doing. They will be the ones who will be using this equipment every day, so that was the view I went in with.
"Ultimately, if a player gets a ball out there and hits it and he feels 'this thing is a disaster', then the whole thing goes down in flames. And I feel, having struck a ball and having looked at it, and when we did the testing outside, there were four balls in particular that myself and a couple of other lads felt were fine.
"We didn't know who the manufacturers of the balls were, I still don't know who they were. But two of them were two that were passed (O'Neills and PDMR) and the chip is in them.
"I feel it is fine. When I hit it, it still goes beyond the (opposition) 45. Alan Nolan was with me the day of the testing and the same way we hit the balls, some of them went farther because the rim height was lower and the coefficient of restitution was starting to get that bit bigger and bigger so the ball was going farther and farther.
"But I certainly don't see a massive difference when I hit that ball – that it's dropping on the opposition 65 rather than 45. There is a consistency in distance.
"Overlaying all that, and for me the really important element of all this, is that the Federation of Sport is checking that the ball is being made to the ethical standards that we all want to have."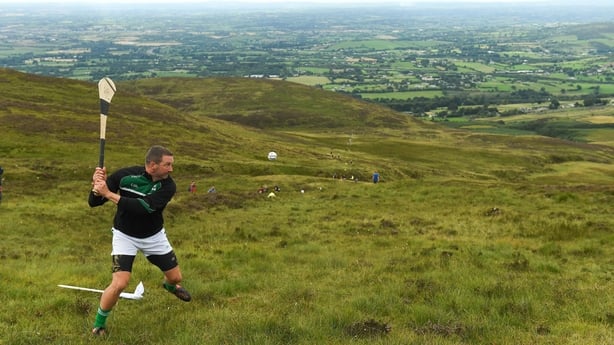 There have been frequent calls to make the sliotar heavier to curb long-range scoring in recent years.
However, Professor Kieran Moran of DCU, who conducted the scientific research for the smart sliotar project, pointed out yesterday that a heavier ball would actually travel farther.
Cummins thinks that the glut of long-range points could also be put down to tactics, the size of hurleys and upper-body strength of the players, and he doesn't see a need to clamp down on it.
"I think the game is OK," he says. "The way it is now, normally teams play with a couple of players inside and everybody else goes out around the middle of the field and fights for the ball in the middle third. You want to stop the ball going in from a tactics point of view so everybody goes out the field.
"What's impacting the distance the ball is travelling? Co-efficient of restitution (bounce) is one, obviously the size of the bás, the size of the human being hitting it. Guys that are there now are just absolutely massive, and more power to them because that's a reflection of the effort and sacrifice they are making to play the game.
"You take some of the elite players at wing-back, they are running towards the stand and pinging the ball over the bar, that's because they are so big and strong and their timing is so good.
"I think back to 2010 (All-Ireland final). Down there before we ever mentioned sliotars and rims and all. I hit a free outside my own 45 and it hit the net behind the goals. I was using the old hurling ball as it was and people saying, 'you can't have that'. Now you've TJ Reid and Pat Horgan and if you gave them that ball in 2010 they'd have done the exact same thing.
"We just needed to modernise the design of the ball to make sure that everyone knows the spec. Up until now, no-one really adhered to the spec of the ball. The process has become more transparent because any change to design of the sliotar now can't happen without all the key stakeholders knowing.
"If there is a change in spec, everybody needs to know about the change in spec and we'll have another conversation. But I don't think that will become a factor for a number of years down the road, if ever.
"This game is so important to me, it's so important to all of ye, we don't want to do anything to mess it up but we do need to protect it. And a strong step forward in protecting it is to modernise the design of the ball, which has been done, make sure it's regulated and we know where it came from and after that we'll see what happens."
Cummins thinks the GAA may eventually move to enforce the currently ignored limit on bas sizes: "I know certainly if I'm a player or free-taker, if I can get a bas that's slightly bigger then I'm going for it and that's what everybody is doing. For the time being that seems to be okay."
However, he sees the current focus on the legality of the handpass in hurling as an early-season distraction.
"I think players will adjust," he said. "Last year, we had a free-taking competition in the first three rounds of the league and we all thought our game was bust. It ironed itself out and it'll be the exact same way with this - players will learn.
"They will work out that if I don't have clear space in my hand then it's a free and it costs my team and they will adapt very, very quickly. The next couple of rounds of the league I would expect you'll see less and less of that and we won't be talking about it, I hope, by the time we get to championship."
Listen to the RTÉ GAA Podcast at Apple Podcasts, Soundcloud, Spotify, or wherever you get your podcasts.
We need your consent to load this rte-player contentWe use rte-player to manage extra content that can set cookies on your device and collect data about your activity. Please review their details and accept them to load the content.Manage Preferences