"How in the name of Jaysus did he hit the ball with that thing!?" - A visitor reacts to the sight of Brian Lohan's hurl on display in Torpey's museum in Clare.
"How would you hurl with that!?" - The question asked by Michael Duignan's sons after seeing an old Brian Whelahan hurl in Gath's of Drumcullen.
The Game, the beautifully crafted programme made by Crossing the Line Films, made great use of the archives to bring legends of hurling past to a new audience and reawaken some glorious memories of bygone days.
Looking at the matches of the 1980s and 1990s it is clear that the game has changed: players are stronger, faster and fitter, the ball is lighter and the scoring rates have increased.
Why did Liam Griffin stop the team bus on the Wexford/Wicklow border?

1996: Wexford was known as hurling's bridesmaids. But on the way to the Leinster final Griffin had a trick up his sleeve.#TheGame

TONIGHT @RTEOne 9.30@CTLFilms @aislingdubh @officialgaa @gerrytweets pic.twitter.com/FPdmeu7oIZ

— THE GAME (@_THEGAME_RTE1) August 13, 2019
One difference that stood out was the size of the hurls used then and now. 
The GAA rule book states that "The bas of a hurley at its widest point shall not be more than 13cm (5.11 inches)".
Calls to a number of prominent manufacturers suggest that the above is more of a guideline than a hard and fast rule.
RTÉ Sport posed the question: when was the last time you made a hurl within the GAA's regulations?
"It would be a while ago, I suppose," says Sean Torpey in Sixmilebridge, Co Clare.
"The early 2000s if not the late 1990s.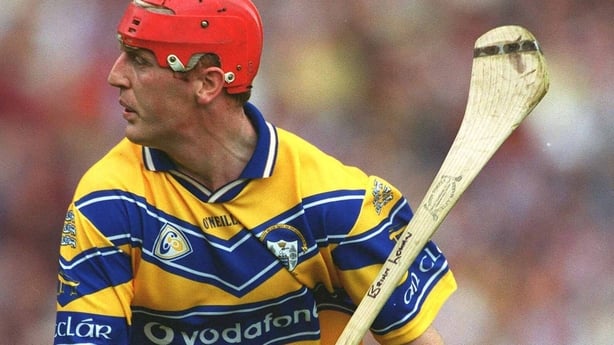 "We find that a lot of parents are looking for large heads and the kids are dragging them out the door. You be questioning it from their own development point of view."
Their own site says that their "oversized bas is a favourite of most intercounty hurling stars." 
Same query to Aidan Falconer in Kilkenny: "Oh Jaysus, good question. You've young fellows coming in, 12, 13, 14 years of age, they know it all, they want this size, that size, this shape, that shape."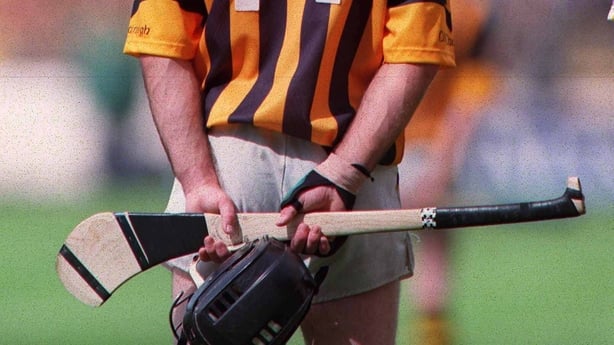 Also in Kilkenny, Mark Dowling of Star Hurleys says: "The closest you'd get to 13cm is a juvenile one, the adult ones have ballooned since I started full time here around 2002. Our template here is 16.5, 17cm. 
"With the older generation that come in, you'd often see them looking at a hurl and saying 'is that a goalkeeper's hurl?' and you'd say 'no, it's an outfield one'.
"They would say from their days with the smaller bas you're only hitting it in the one spot and that's the right spot. Certainly with some of the inter-county lads it's madness all right."
Mark's mother, Anne, says: "The kids all seem to want this massive bas. We did a size 30 the other day with an adult-sized bas on it. To me they look a bit strange."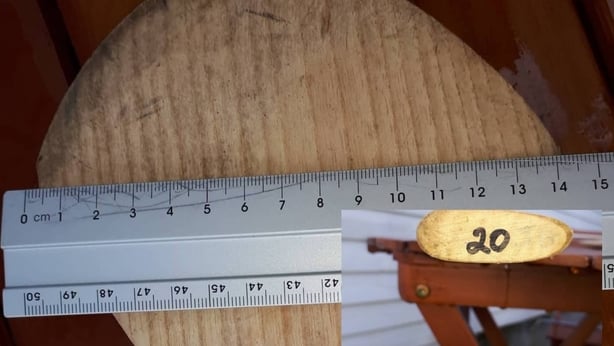 On it goes.
"That 13cm rule is ignored completely," says Bernie O'Connor, a famous hurley maker in Newtownshandrum, Co Cork.
"We're working off a template of six inches (15.24cm) here."
These craftsmen also tell of another trend: shorter hurls – as shooters want to avoid being hooked, also making it easier to lift the sliotar into the hand, conversely making ground hurling less fruitful.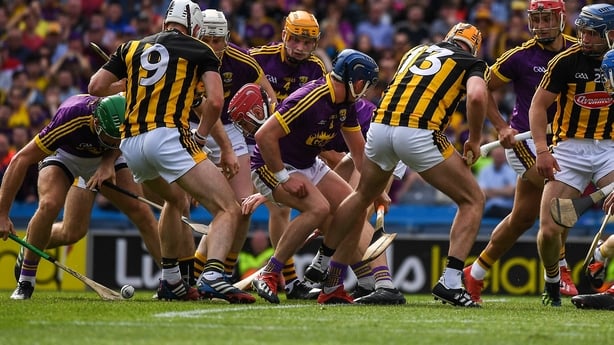 Another unique skill sent to the back of the class in favour of the scrums we now see so often. 
That's why Seamie Callanan's wonderstrike against Wexford was so special – because we don't see it enough, it's a dying art.
"The likes of Bubbles O'Dwyer and Seamie are just above the 13cm, by a little bit, they'd be considered narrow bas hurleys these days," says Jim O'Brien in Tipperary.
"Hurling has gone ball in hand."
It is still a wonderful game but is the modern version less skillful than yesteryear? 
"I don't know about less skillful but it's easier to strike the ball," says Michael Duignan, the two-time All-Ireland winner, who will be one of the 1994 Offaly team honoured before tomorrow's game prior to joining Marty Morrissey on RTÉ2 commentary duty. 
"We used to use longer hurls because you needed them to generate more power. They are shorter now, harder to hook.
"The sliotar is lighter and there's a bigger bas. The older bas was hardly the width of a ball sure.
"It's definitely easier to control the ball and the striking is easier, you can see it with scores from all angles.
GOAL!! Seamus Callanan unleashes an absolute rocket for Tipperary. #rtegaa pic.twitter.com/wycCOmekDQ

— The Sunday Game (@TheSundayGame) July 28, 2019
"[Ground hurling] is being coached out of the game, it makes Callanan's goal all the more spectacular."
The artist DJ Carey: "The hurls have developed, the bas are bigger, the hurl itself is shorter but the bas is bigger.
"The sweet spot is still in the same spot, the bas might be bigger but in striking the ball the sweet spot hasn't moved," says the man who knows more than most about the sweet spot.
"It might help a little bit with first touch.
"The shortening of the hurl is detrimental to ground hurling, the shorter the hurl means you can rise it one-handed an awful lot quicker. There is more control with a shorter hurley."
We need your consent to load this Instagram contentWe use Instagram to manage extra content that can set cookies on your device and collect data about your activity. Please review their details and accept them to load the content.Manage Preferences
Colm Foley from 65 Hurls in Dublin tells a horrific tale from his days as a young hurler. 
He was substituted by a coach who took exception to a first-time pull.
"I was taken off by the manager for trying a ground stroke and warned not to do it again," he said. For shame. 
Anne Dowling recalls a comment passed by Cats legend Fan Larkin about the trend of youngsters looking for the large-bas hurls.
"They'd be better off with the smaller bas, they'd be more skillful."
It seems unlikely that hurls will go back to regulation size and the GAA didn't respond to a question about the relevance of the Rule 4.5 these days or any plans to amend or scrap a rule that is blatantly ignored.
Listen to the RTÉ GAA Podcast at Apple Podcasts, Soundcloud, Spotify, or wherever you get your podcasts.
We need your consent to load this SoundCloud contentWe use SoundCloud to manage extra content that can set cookies on your device and collect data about your activity. Please review their details and accept them to load the content.Manage Preferences
Follow the All-Ireland hurling final between Kilkenny and Tipperary (Sunday 3.30pm) via our live blogs on RTÉ.ie and the News Now app, watch live on RTÉ2 or listen to radio commentary on RTÉ Radio 1 and RTÉ Raidió na Gaeltachta.