Clare v Laois, 1st round qualifier, Saturday, 1.15
Clare suffered a chastening experience last time out. They weren't the first and they won't be the last to suffer that against the current Limerick team, but you can be sure it still stung.
They will want to make a statement tomorrow for their own sake. Their big players - and more than Tony Kelly - will need to push them forward.
Word has it that during an internal challenge last Sunday Clare lined out with the same 15 that started against Limerick. Maybe Brian Lohan wants to show faith, but it's not to see Aidan McCarthy and Aaron Cunningham not getting more time.
The same can be said for Aron Shanagher, who scored a hat-trick when Clare last met Laois in the championship during a staggering 35-point victory for the Bannermen.
From a Laois point of view the second season is always tough but they haven't kicked on.
The soundbites haven't been positive, even sounding dubious about having to play a championship at all.
They have a chance if they can rise to the challenge in similar fashion to last year, but last year seems a long time ago.
This year's championship will be short for Laois, but it won't be sweet. Not by 35, but Clare for me.
Verdict: Clare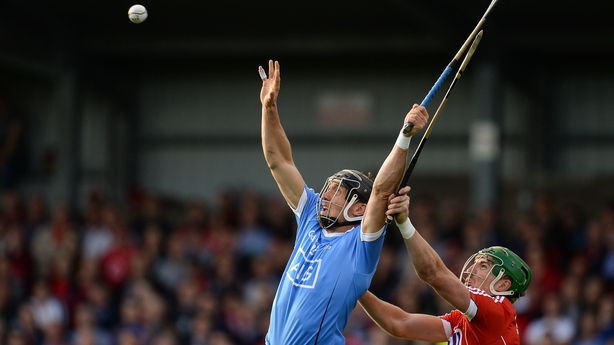 Dublin v Cork, 1st round qualifier, Saturday, 3.45
Dublin aren't as bad as long passages against Kilkenny made them look. And they're not as good as the one-point margin makes them sound.
Did they battle their way back heroically, or did Kilkenny lose their way? Whichever one Dublin choose to believe will tell us a lot about them.
Last week from the safety of this perch we predicated that Cork would be in trouble if they weren't prepared for a high work-rate Waterford - they weren't, and they were in trouble.
More worryingly for those from these parts has been the almost non-contact approach of Cork to winning the ball back, especially in attack. An attack that doesn't show the hustle and hunger of winners.
This Cork team sometimes looks like a group that thinks it has nothing to prove. Even the most blinkered amongst them surely recognises that they have tomorrow.
It's more than that - it's actually do or die for this team. However, it's 1927 since the Dubs beat Cork in the championship.
Verdict: Cork
Donal Óg Cusack was speaking on RTÉ's Morning Ireland
Listen to the RTÉ GAA Podcast at Apple Podcasts, Soundcloud, Spotify, or wherever you get your podcasts.