One of the most discussed rules that's up for decision at this month's GAA Congress is on whether or not to introduce a 'black card' into hurling.
The card has been used in football since 2014, although the punishment handed out to players changed this year. Previously, a player who received a black card could take no further part in a game but could be replaced if the team hadn't used up its allocation of six substitutes.
Now, the player goes to the sin-bin for a period of ten minutes, with the clock rolling, even when there's a break in play. This is in contrast to rugby union, whereby the clock is stopped when the ball is dead, thus meaning the player is absent for ten actual minutes of playing time.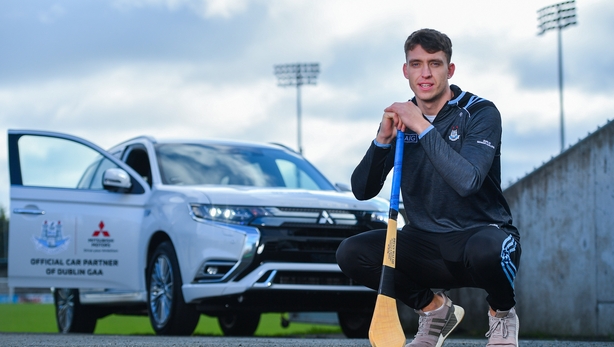 Dublin wing-back Chris Crummey has joined a growing list of player who is opposed to any move that will see it introduced for this summer's hurling Championship.
"Personally I think there's no need for it whatsoever," he said as Dublin GAA confirmed Mitsubishi as their official car partner for 2020.
"Maybe I'm saying that as a defender, but it never really came into my mind, or any of my teammate's minds in the last (few) years. I only heard about it recently, and I think there's no real need for it.
"In turn, it might just bring on other issues, such as time wasting, if fellas are off the pitch for 10 minutes... I just don't think it's necessary."
The introduction of the new card was also seen to be controversial in football when it was brought in six years ago. Yet now its position is generally accepted as a means of discouraging cynical play.
Discussion is likely to continue in football as to whether ten minutes in the bin is punishment enough for a cynical foul out the field. Kerry manager Peter Keane told RTÉ Sport last year that he would like to see a 21-yard free awarded for very cynical challenges in the game.
But does such cynicism exist in hurling?
"I don't think there's a high level of cynicism, or that it has popped in over the last year or two," Crummey continued. "It's been there for years.
"Maybe people are looking at the football end of things, and then trying to transfer that to hurling.
"Sometimes that doesn't necessarily work."
Change for change's sake is a criticism that the Gaelic Players Association has levelled at the GAA before, and a lack of consultation is seen as a thorny issue.
Hurling is undoubtedly going through an era whereby, beyond the clichés that inter-county players will offer up, any one of seven or eight teams will feel that they can realistically win the All-Ireland.
Indeed, five different counties have lifted the Liam MacCarthy since 2013, while Cork, Wexford and Crummey's Dubs could beat any of the other top teams on their day.
Inspirational sideline score by Mark Coleman for @ucc_gaa in the dying seconds of the game to secure the side's place in the Fitzgibbon Cup Final! pic.twitter.com/THTIOtzAch

— The GAA (@officialgaa) February 8, 2020
For the former Dublin captain, it's a case of protecting the game as it is.
"Maybe the two points for a sideline cut," he says when asked if there any changes needed to the game.
"You saw the skill level the other day in the Fitzgibbon... I think it was trialled a few years ago.
"I think the way the game is is very good."