Players and managers from teams across all four divisions have their say on the five experimental rules that could change the face of Gaelic football.
Peter Keane, Kerry manager
Kick-out from the 20m line: I was reasonably happy with the way it was before.
Sideline kick: I don't see any advantage - teams will get players behind the ball which defeats the purpose of what they were trying to do in the first place.
Sin-bin: It will take a bit of time to implement it properly. I would have preferred the awarding of a 21-yard free.
The advanced mark: The mark is the one I like the most. I see big advantages in it. Fire in the long ball into the big full forward and see what happens.
Three hand-passes: It's the one I'm least in favour of. I understand you want to cut out the hand-passing that's in the game but it could be that fourth hand pass or fifth hand pass that create that goal-scoring opportunity. You may need those extra hand-passes to break down blanket defences.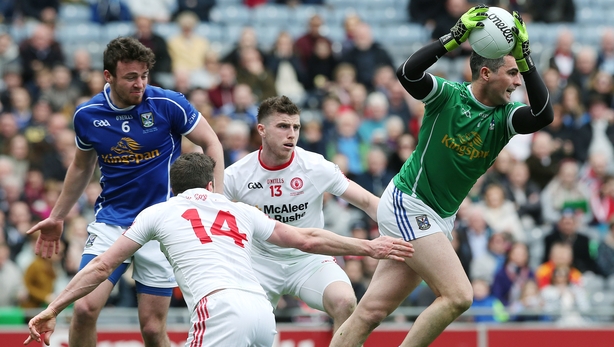 Raymond Galligan, Cavan footballer 
Kick-out from the 20m line: I'm quite happy with this one. Being seven metres further out means the half-forwards come into play, they're now more of an option. It does eliminate the quick kick-out to the full-backs, but I think it's a positive and bring more long kicks into play.
Sideline kick: I'm not sure of the benefit. We played Down and both teams had a player caught for going backwards so it's going to take a bit of getting used to. There's talk about it causing packed defence so to counteract that teams are going to have to get the ball back into play as quickly as possible. You might even get teams using it as a tactic to run down the clock - get the ball out over the sideline and then get everyone back.
Sin-bin: I think this is quite positive. We had one black card against Down and it took 13 minutes to get him back on because there wasn't a break in play so maybe that could be tidied up so he can come back on straight away.
The advanced mark: I haven't seen a whole pile of them - there were two attacking marks in our game against Queen's, but both times the player played on. If a player is bottled up, it means he has a chance to settle himself and take the free. I don't think it will slow the game down because if the man has space he can play on. If it encourages more diagonal ball into the full-forwards, that's a good thing.
Three hand-passes: Player have so much to focus on without counting hand-passes. It's just as hard on defenders too because they're coming out and they're not sure whether the opposition have to kick it or not. I don't see the positive in it and in the McKenna Cup so far we have seen a big drop in the number of goal chances. I was always taught as a young lad to give it to the man in the best position, but that mightn't be possible now in front of goal if they have no more hand-passes left and the player with the ball has to be greedy.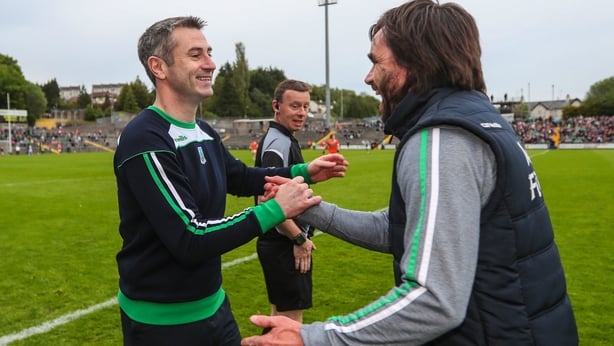 Rory Gallagher, Fermanagh manager
Kick-out from the 20m line: I totally disagree with it. This rule, the sideline ball and the hand-pass rule make it easier for teams to defend. Taking the kick-out from the 20-metre line makes the pitch seven metres shorter, making it easier to defend and get more to filter men back. Dublin had one of the greatest midfielders in all time in Ciaran Whelan, but they played better when they stopped kicking the ball to him because they had to innovate - they said that they wanted to make the pitch big. This rule impinges on teams creativity and it will make it easier for poor teams to defend.
Sideline kick: Yes, this will stop teams going back to their goalkeeper, but it will also make it easier to defend. When teams are defending a lead, they'll put the ball out and make the opposition kick it forwards. We'll see this happen as the season goes on, and let's face it, the pre-season competitions don't really matter that much to people, and when it happens in bigger games people will say that it's cynical and against the spirit of the game.
Sin-bin: Well worth trialling:. It will be difficult to get right in the club game, but if anything rewards positive play and punishes cynical play, it's well worth it.
The advanced mark: Don't like it; we're copying Aussie Rules. It will favour taller players and it's impossible for referees to judge 20 metres. To counteract this teams will get more players back and it will become more defensive.
Three hand-passes: Crazy. I don't know how anyone who watches or plays football thinks this is going to help. It takes the freedom of choice to move the ball as they wish away from teams. There is more hand-passing now than there was and football is more possession oriented, but this will lead to a slower game and the ball being given away more. Teams will get men behind the ball and force the opposition to kick. If you have a lead it will be easier to defend. An alternative would be to stop a team once they pass the '45' or the '65' from passing back across it.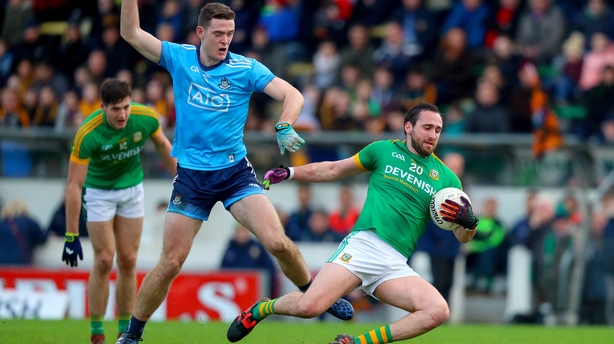 Graham Reilly, Meath footballer
Kick-out from the 20m line: I think it's a good idea and I don't think it will have a huge influence on most teams - they'll still get their short kick-outs away if they want. At the start they said that the kick would have to go over the '45', which I wasn't in favour of.
Sideline kick: If you are 21 metres from goal you still have to go forward, which I think is ridiculous. Only certain players can score a point from there so what you're going to have is teams lobbing it into the edge of the square on top of ten or eleven defenders because there's nothing short on. It's ridiculous.
Sin-bin: If it cuts down on the negative play and the cynicism, I'm all for it.
The advanced mark: If it brings more high fielding into the game, that's no problem. In the few games we've played I've noticed a tendency among some teams with bigger men to go longer. If that means more high fielding that's good because it's a spectacle supporters want to see.
Three hand-passes: I'm against this one. It makes no sense because there's no restriction on how far the kick has to go after three hand-passes. I've seen players, particularly if their team is ahead, turn around and kick it backwards two yards. The rule is trying to encourage more quick foot-passing, but it means teams are going backwards. Against Wexford the last day they had a very good move with three hand-passes and put it in the net after the fourth - goal disallowed. I was happy to see it at the time, but it's not good and I think we'll see a lot of it. Maybe moving it to five or six hand-passes before the kick might work.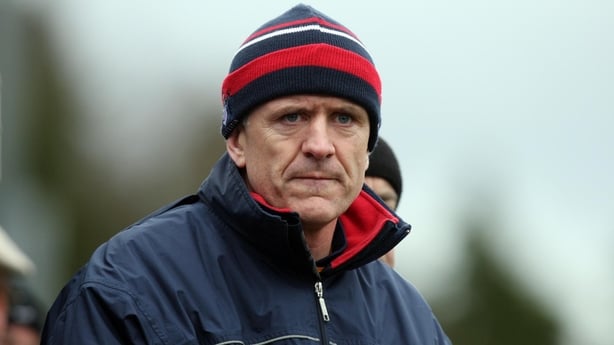 John Maughan, Offaly manager
Kick-out from the 20m line: I would like to see this one retained. With defensive systems it can become very congested around the kick-out. Also, it's painstaking from a spectator's point of view to see a 13m kick-out to the left or right and then seeing 15 or 20 hand-passes just to get the ball to halfway.
Sideline kick: I have no great issue with this. You may end up with packed defences on some kicks, but that may force the attacking team to go long and early.
Sin-bin: Worth pursuing, with a caveat; the worry being that referees might be more inclined to give a black card knowing that it's ten minutes in the sin-bin rather than the player gone out of the match. I was in favour of this when it was tried ten years ago and I still feel there's merit in it.
The advanced mark: I agree with this; I think it will force the kickers to move the ball into the scoring zone more quickly. I think it's worth pursuing through the League campaign to see how it works out.
Three hand-passes: I think this will take from the excitement of good attacking play and I'm against it. You might have a player on the overlap looking for the pass and the whole thing breaks down because the ball has to be kicked. It could become an ugly spectacle.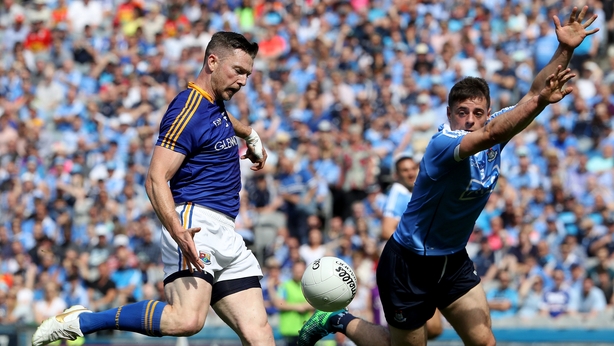 Michael Quinn, Longford footballer
Kick-out from the 20m line: I have no real issues with this. From talking to our goalkeepers, it takes longer for them to get the ball out onto the tee and this brings its own pressure, but they can kick it further from the danger zone so I don't see it having a massive impact on the game.
Sideline kick: How many of them are there in a game? Four or five? When you are in the attacking half of the field you should be allowed to go backwards, because if you're not you almost have to have a pot-shot at goal because the defence will be so crowded.
Sin-bin: It's not a big shout. There'll be teething problems, but I think it's a better job than a black card and you're gone for the rest of the game - ten minutes in the sin-bin is punishment enough.
The advanced mark: I have seen two in three games and another one awarded in error by the referee, who admitted his mistake, which shows how tough it is on referees too. In principle it's a good idea, but it's a watered down version of what it should be and it doesn't benefit anyone, forwards or defenders.
Three hand-passes: Get rid of it quick! It's counter-productive against what it's intended to do. I know myself that you get the ball and you're thinking 'am I on our second or third hand-pass?' and to be safe you turn around, kick the ball and restart the counter to go again. We'll see a lot of negative kick-passing and teams losing ground.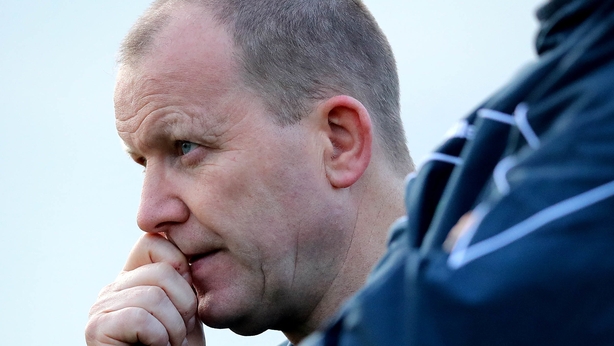 Billy Lee, Limerick manager
Kick-out from the 20m line: We've played two matches, McGrath Cup and a challenge before Christmas, so we haven't seen much of it - it might slow down he speed of the kick-out, but I would say in terms of possession teams are winning roughly the same percentage of their own kick-outs. It might bring back the high-fielder in the middle of the field, or it may not.
Sideline kick: I would like to see the average number of sideline balls in a match because I would say it isn't particularly high. People are saying it's forcing players to kick it into a packed defence, but is it that different to what we had up to now? I'm open to it. Set plays are a big part of Gaelic football and if this rule stays teams will work out how to hold on to the ball.
Sin-bin: It gives the player a chance to come back on and that's a good thing. Lee Keegan a couple of years ago got a black card in an All-Ireland final and was gone, which I thought was harsh. This way the team that fouls cynically is punished, but the player gets the chance to come back on to the pitch.
The advanced mark: I'm okay with this. It might be a bit harsh on a tight-marking corner-back or full-back, but anything that increases the opportunity to score might improve the spectacle. I've found that players aren't fully tuned in yet and are playing on, not taking their mark, so they still have to adapt their mindset.
Three hand-passes: I'm open to it if it promotes moving the ball forward faster. If it proves that we need to move the number out to four or five hand-passes, so be it. I would hope that people are open to the improving the product and if anyone has any other ideas let them throw them out on the table.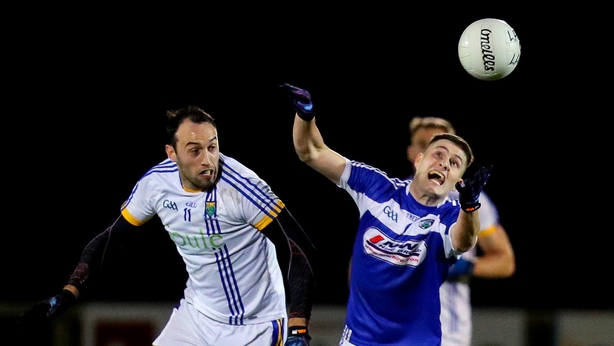 Anthony McLoughlin, Wicklow footballer
Kick-out from the 20m line: I would see this as a positive; it allows the goalkeepers to go further down the field. I certainly wouldn't see that as a negative and it don't think it will make a lot of difference to most teams. 
Sideline kick: I'm not sure what to make of it still; it's tricky in the attacking half to go forward sometimes. If you're close to the 20-metre line, everyone is back and you have to kick it forward - it's stupid. Maybe it would work better that you have to pass it forward in your own half, but can go backwards once you're in the attacking half.
Sin-bin: I haven't actually seen it in any of the games we played, but I'm in favour of this. Most fouls that end up with black cards are accidental in my opinion so I don't think the player deserves to go for the rest of the game.
The advanced mark: It's a good idea - it brings a positive effect on the game in terms of kicking the ball in and speeds up the transition quite a bit. It gives more opportunity to score because with packed defences it's very hard to score from open play and even frees aren't that easy come by. It's another weapon for attacking teams so I'm in favour.
Three hand-passes: When we played I thought we adapted quite well. I was chatting to one of the lads about it at training the other night and we were saying it might work better if the rule only applied up to halfway because there seems to be have been a lot of goals disallowed for one pass too many. The player knows that with the right pass the goal is on so he gives it and then it's blown up.