Where once it mirrored a Fianna Fáil or a Fine Gael Árd Fheis in that it ran across a Friday, Saturday and Sunday, the GAA Annual Congress is now a much more condensed affair.
It kicks off on Friday evening at Croke Park, with the aim that all will be wrapped up at some point on Saturday afternoon. Time then for many to get to see some Allianz League action.
The opening session will see the election of the individual who will assume the office of GAA president in 2021. Five names are in the running - Jim Bolger, Jarlath Burns, Larry McCarthy, Jerry O'Sullivan and Mick Rock.
Where they stand - The 5 candidates seeking GAA Presidency
In total there are 63 motions up for consideration, where playing rules, championship structure, membership, and age requirements are among the topics that will be before the floor 
We've picked out some of the motions that are likely to be hotly debated.
Motion 2 (Limerick) - Hawk-Eye consultation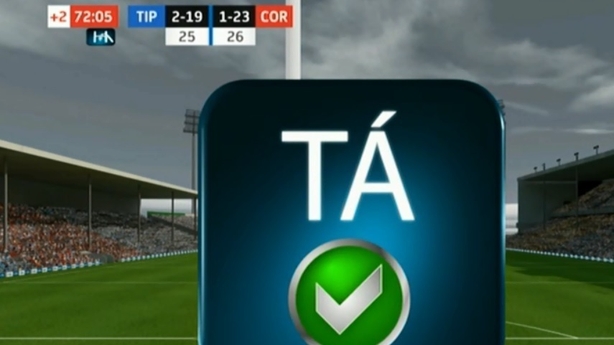 The referee can consult the Hawk-Eye score detection system and/or match official on his own volition or following a request from either of the two competing managers or team captains to clarify if any of the team or officials erred in making a decision in relation to the validity of a score or the awarding of a free, sideline ball, wide, '45, 65 or a square infringement.
This is to be limited to two failed requests per game. Where a request is deemed successful a team retains its right to make a further request.
All such requests from the team captains or managers must be with referee (captains), and sideline officials (managers) before the play resumes. 
Motion 5 (St Rynagh's Offaly) - Head injuries 
A head injury should be deemed the same as a blood injury. A player who receives a head injury during play, shall on the instruction of the referee, immediately leave the field of play to receive the required attention.
Motion 6 (Kildare) - No pass back
In football, a player in receipt of a kick-out cannot pass the ball back to the goalkeeper.
Motion 9 (Wicklow) - Sideline reward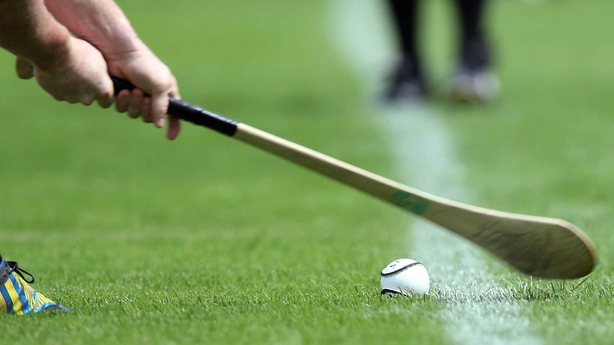 This is one that has come up before in hurling. Two points for a sideline puck that goes straight between the posts.
Motion 13 (Standing Committee on Playing Rules) - How will hurling folk respond?
The black card in hurling - ten minutes in the sin bin, as is the case in football, for cynical play.
Motion 16 (Wexford) - Let's be civil
In football and hurling, two designated players from each side can, during a break in play approach the referee "in a courteous manner" to question decisions relating to a free, sideline score, wide or the issuing of a card. Ref, in turn must give a "clear, definite and polite reply".
Also, a designated team official from each team can, similar to the above, approach the referee before a game, at half-time or when the game ends.
Motion 19 (Ard Chomhairle) - Less games at Croker in the Super 8s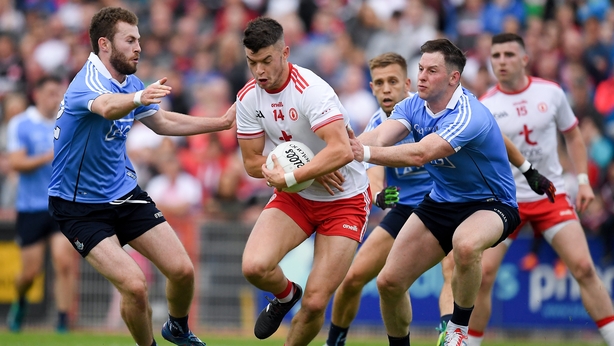 The Phase 1 games at the All-Ireland quarter-final stage in football be played at a neutral venue for both teams. Up to now those games have been played at Croke Park and at the home of the provincial champions.
Motion 22 (Ard Chomhairle/Rules Advisory Committee) - Combining forces 
Clubs wishing to amalgamate shall happen only at general meetings of the clubs involved. Vote to amalgamate shall be by secret ballot and be made prior to 30 November in the year preceding the proposed amalgamation.
Motion 28 (Ard Chomhairle/Rules Advisory Committee) - Just the one 
A player may only avail of one inter-county transfer in the calendar year.
Motion 33 (Ard Chomhairle/Fixtures Calendar Review Taskforce) - The club conundrum
The establishment of a National Club Fixtures Oversight Committee that will have the responsibility for approving county club fixtures on an annual basis.
Motion 36 (Ard Chomhairle/Fixtures Calendar Review Taskforce) - Fix the fixtures quickly
A county shall submit its complete fixture programme, both adult and underage, to its provincial council by the last day of January. Penalties for not doing so include loss of championship expenses and/or grants.
Motion 40 (Ard Chomhairle/Fixtures Calendar Review Taskforce) - Colleges timeline
Second level football competitions to be completed by the fifth Sunday of the year - hurling to be run off by St Patrick's Day.
Motion 43 (Ard Chomhairle/Fixtures Calendar Review Taskforce) - Bye bye junior?
Scrapping the All-Ireland junior football championship.
Motion 52 (Longford) - Freedom to play in the USA
A player who competes in the Tier 2 championship in football or Tiers 3/4/5 in hurling is eligible to be accepted as a member of any club in the US GAA board jurisdiction in that year.
Motion 59 (Leinster Council) - Even numbers all round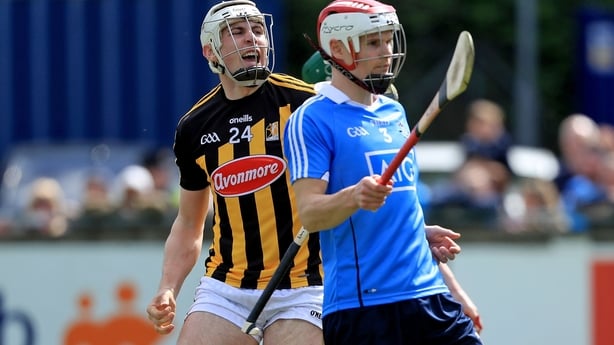 No relegation from the Leinster hurling championship. As the consequence, the said championship will have six teams competing in 2021, with the winner of the 2020 Joe McDonagh promoted - if a non-Munster team.
Also in this motion is a movement between the tiers that will result in six teams competing, not in the Leinster championship for 2021, but also in the Joe McDonagh, Christy Ring, Nicky Rackard and Lory Meagher Cups.