By Joe Dooley
Dublin finally got a Championship victory over Kilkenny for the first time since 1942 and the big challenge this week for Anthony Daly is to refocus his team quickly and get their heads right to take on reigning Leinster champions Galway in today's Leinster final.
One must give huge credit to Dublin for defying the odds and giving an outstanding display of power hurling last weekend.
They never allowed Kilkenny to settle or get into any kind of rhythm and they fully deserved their victory with great defensive play and as many as seven players getting on the score sheet.
The big thing that they have rediscovered over the last few weeks is their confidence - which took a serious battering in 2012 and now they all seem to be enjoying their hurling.
They will not hold any fear of Galway and did beat them in their last championship meeting in 2011. Dublin also beat a very well drilled Limerick team in the Division 1B league final which went unnoticed.
Their defence is playing very well as a unit and is physically very strong. The return of Stephen Hiney following injury is a big boost with Peter Kelly, Liam Rushe and Michael Carton having also been excellent.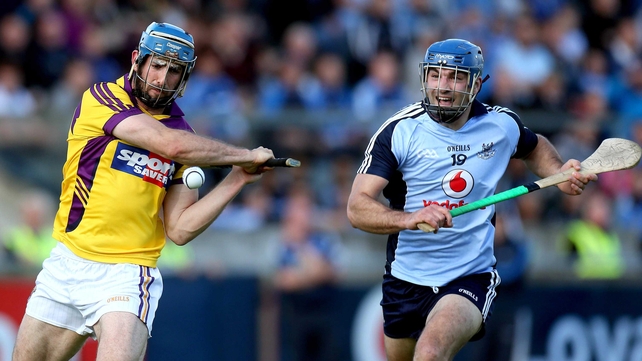 'Dotsy' O'Callaghan was back to his old form in both games against Kilkenny and they have a strong subs bench with Shane Durkin and Mark Schutte the most impressive.
Dublin have had four tough games on the trot and as a result are now at least six to eight points a better team than they were a month ago.
This makes them formidable opposition and not to be underestimated even though deep down Galway will still expect to beat them. The downside of so many games will be a possible lack of freshness.
There have been some question marks over their forward line but they are much improved from last year with a greater spread of score-getters.
In last year's relegation play-off against Galway the lack of pace of one or two players was exposed and this could be a problem for them in the big spaces of Croke Park.
Galway are the current Leinster champions and with all due respect to Laois, their training will have been geared towards being right for the Leinster final.
They would have anticipated Kilkenny being the opposition but have had plenty of time to watch and size up Dublin over the last four weeks.
With Kilkenny and Tipperary now in a dog fight against each other, Anthony Cunningham & Co will see this as possibly being their year to lift the Liam McCarthy if they can hurl to their potential and take one game at a time, starting with Dublin.
Galway proved last year with four very good consecutive performances in the Championship that they are a serious championship team.
They have a very young and mobile team with lots of good hurlers, many of whom have minor and U-21 All-Irelands as well as club All-Irelands.
The only medal to elude all of them so far is a senior All-Ireland. They are use to playing in Croke Park in big games and will have less pressure on them going into the game than Dublin.
Since last year's All-Ireland final replay loss to Kilkenny they have kept a very low key approach with it being obvious that all their energies were being preserved for the Championship.
A good run in the league was not going to make up for the disappointment of not winning last year's All-Ireland final.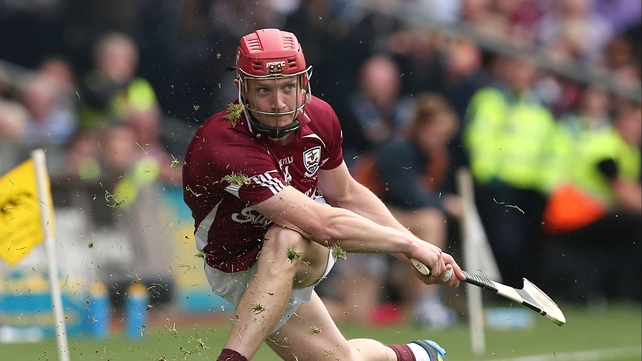 Last year there were doubts over one or two defensive positions and also the over reliance on Joe Canning for scores. They have tried to address these issues over the league campaign but we will not know until this afternoon how successful they have been.
Their forwards individually are excellent hurlers but at times they struggle to link up and create scores for each other. They also need to play Canning close to goal where he can do the most damage.
The one thing with Galway is that you never know what team is going to turn up, but the way this Championship is unfolding I think they will want to go through the front door into the last four.
Dublin have made great progress and will be hugely determined on today, but I expect the Tribesmen to be the fresher team with the greater scoring power and overall balance and should retain their title and lift the Bob O'Keefe Cup for the second year in a row.
Joe Dooley: Can Tipperary take their chance?
Live television coverage of Kerry v Cork (football) and Dublin v Galway (hurling) from 13:30 on Sunday 6 July on RTÉ Two and RTÉ.ie (Ireland only). Live radio coverage of all the day's action from 15:00 on RTÉ Radio 1, RTÉ RnaG and RTÉ.ie (Worldwide).