SATURDAY 6 JULY
Galway v Waterford, Pearse Stadium, Salthill, 2.30pm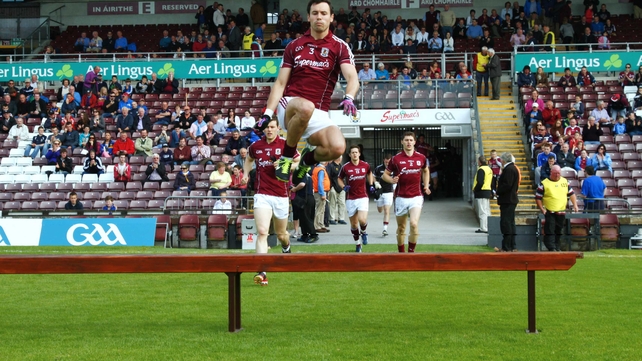 Galway were able to get the embarrassing 17-point Connacht defeat to Mayo out of their system with a 1-12 to 0-11 win over Tipperary in Round 1.
Waterford also suffered a heavy provincial defeat to Kerry (4-21 to 1-04) to arrive in Round 2 as beaten Munster semi-finalists.
Another kind home draw hands the advantage to the Tribesmen.
Verdict: Galway
Galway: Manus Breathnach; Colin Forde, Finian Hanley, Johnny Duane; Conor Doherty, Gary O'Donnell, Gary Sice; Paul Conroy, Greg Higgins; John O'Brien, Sean Armstrong, Michael Farragher; Mark Hehir, Michael Meehan, Danny Cummins.
Waterford: Stephen Enright, Thomas O'Gorman, Niall Walsh, Conor Phelan, Tadhg Ó hUallacháin, Shane Briggs, Andy Doyle, Shane Aherne, Maurice O'Gorman, Tommy Prendergast, Tony Grey, Liam Ó Lonáin, Paul Whyte, Gary Hurney, Robert Aherne.
Clare v Laois, Cusack Park, Ennis, 5pm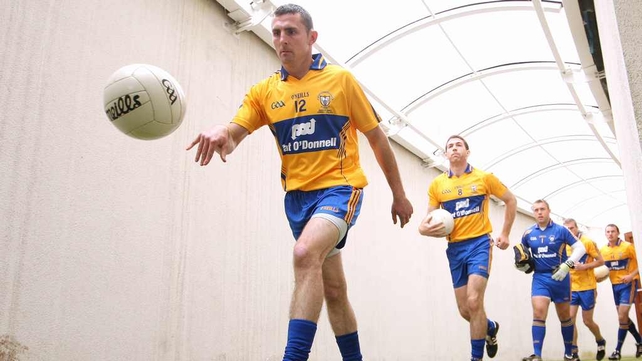 Mick O'Dwyer's Banner County charges were beaten by nine points by Cork in the Munster semi-final, the smallest losing margin in the province from four games played so far.
Laois were shocked in the opening round of Leinster at home to Louth (1-16 to 1-06) before overpowering Carlow last Friday night on a 3-13 to 0-12 scoreline in Dr Cullen Park.
It's a tricky enough tie for the O'Moore County but their momentum can see them over the line.
Verdict: Laois
Clare: To follow…
Laois: Eoin Culliton, Paul Begley, Mark Timmons, Peter O'Leary, Darren Strong, Kieran Lillis, Padraig McMahon, John O'Loughlin, Padraig Clancy, Billy Sheehan, Conor Meredith, Colm Begley, Ross Munnelly, Donal Kingston, David Conway.
Derry v Down, Celtic Park, 5pm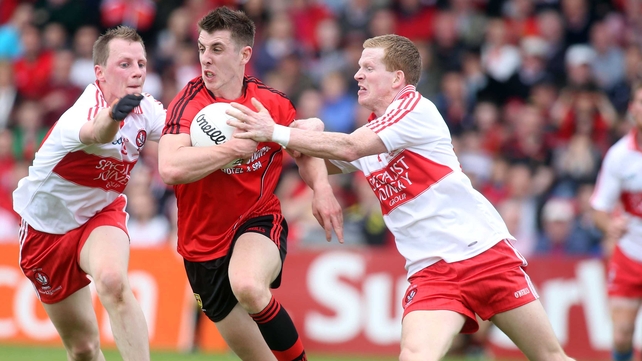 Derry were beaten by the Mourne County in the Ulster quarter-final, 2-17 to 1-15, in Celtic Park before accounting for an uninspired Sligo by seven points in Round 1.
Down fell at the next hurdle to champions Donegal, 0-12 to 0-09, in Clones.
While Ulster football has come in for a lot of criticism for the fare so far, the original meeting of these teams is the game of the season to this point. If they play to their potential, James McCartan's men can claim the spoils again.
Verdict: Down
Derry: Eoin McNicholl; Declan Brown, Chrissy McKaigue, Dermot McBride; Charlie Kielt, Mark Lynch (C), Sean Leo McGoldrick; Patsy Bradley, PJ McCloskey; Conor McAtamney, James Kielt, Enda Lynn; Ryan Bell, Eoin Bradley, Lee Kennedy.
Subs: Thomas Mallon, Aidan McAlynn, Brian McCallion, Carlus McWilliams, Kevin Johnston, Bliain Gormley, Ciaran McFaul, James Kearney, Emmett McGuckin, Aaron Devlin, Ryan Dougan.
Down: To follow…
Roscommon v Tyrone, Dr Hyde Park, 6pm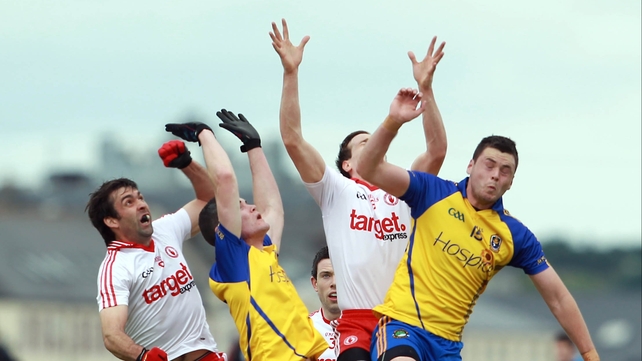 Roscommon got a bye into the Connacht semi-final and were no match for Mayo, beaten by 12 points in Castlebar.
Tyrone were overpowered by Donegal in the Ulster quarter-final (2-10 to 0-10) before trouncing a depleted Offaly side in Tullamore in Round 1, 1-27 to 0-08.
Tyrone have their sights set on an All-Ireland quarter-final and Roscommon won't upset that plan at this stage.
Verdict: Tyrone
Roscommon: To follow…
Tyrone: Pascal McConnell, Ryan McKenna, Joe McMahon, Cathal McCarron, Conor Clarke, Peter Harte, Conor Gormley, Colm Cavanagh, Sean Cavanagh, Matthew Donnelly, Mark Donnelly, Ciaran McGinley, Darren McCurry, Martin Penrose, Connor McAliskey
GAA Hurling All-Ireland Senior Championship Phase 2
Clare v Laois, Cusack Park, Ennis, 3pm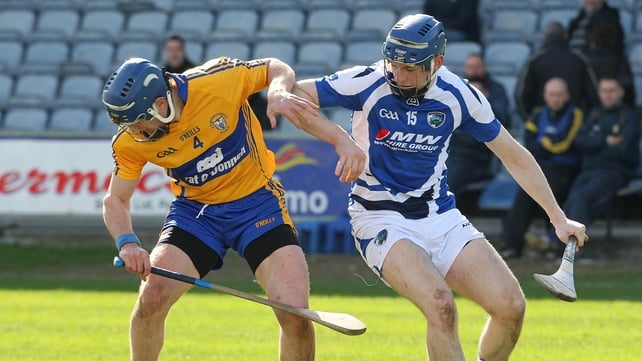 Clare came through a tough encounter with Waterford in the Munster quarter-final, 2-20 to 1-15, before falling to a second-half surge by underdogs Cork in the semi, 0-23 to 0-15.
Laois beat Antrim and Carlow before running All-Ireland finalists Galway close in the semi-final, the 2-17 to 1-13 scoreline not telling the entire story of the Portlaoise encounter.
After promotion to 1B and two Championship wins, this season is already a success for Laois but they won't just go down to Ennis to make up the numbers.
Verdict: Clare
Clare: To follow…
Laois: Eoin Reilly, Brian Stapleton, Darren Maher, John A Delaney, Joe Fitzpatrick, Matthew Whelan, Gearoid Burke, Cahir Healy, James Walsh, Stephen Maher, Zane Keenan, Tommy Fitzgerald, John Brophy, Willie Hyland, Brian Dunne.
Kilkenny v Tipperary, Nowlan Park, 7pm (Live on TV3)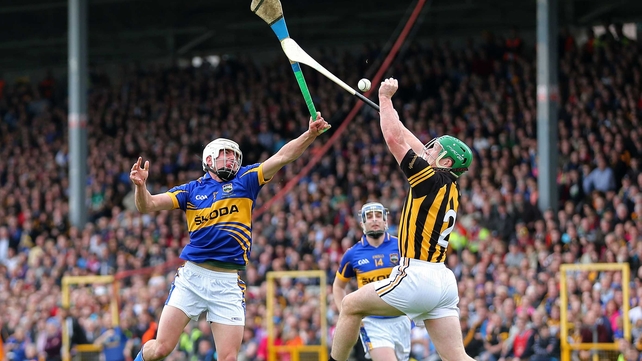 Kilkenny conceded four goals in their five-point win over Offaly in the quarter-final and Dublin beat them in a replayed semi-final, 1-16 to 0-16.
Tipperary fell to a sharper Limerick in the Gaelic Grounds in the Munster semi-final, 1-18 to 1-15.
The match of the season awaits on Saturday evening. Tipp will smell blood but Brian Cody's men have their backs against the wall, expect a response.
Verdict: Kilkenny
Click here for Joe Dooley's exclusive preview of the do or die battle in Nowlan Park.
Kilkenny: Eoin Murphy; Conor Fogarty, JJ Delaney, Jackie Tyrrell; Tommy Walsh, Brian Hogan, Kieran Joyce; Michael Rice, Lester Ryan; Walter Walsh, Richie Power, Eoin Larkin; Colin Fennelly, Richie Hogan, Aidan Fogarty.
Tipperary: Brendan Cummins, Paddy Stapleton, Paul Curran, Michael Cahill, Conor O'Brien, Conor O'Mahony, Padraic Maher, Brendan Maher, Shane McGrath, Patrick Maher, Noel McGrath, John O'Brien, John O'Dwyer, Eoin Kelly, Lar Corbett.
Live radio coverage of all the day's action featuring Kilkenny v Tipperary from 15:00 on Saturday 6 July on RTÉ Radio 1, RTÉ RnaG and RTÉ.ie (Worldwide).
Highlights and analysis of all the weekend's action on The Sunday Game from 21:30 on Sunday 7 July on RTÉ Two and RTÉ.ie (Ireland only). Expert and fan reaction on Take Your Point from 18:00 on RTÉ Radio 1 and RTÉ.ie (Worldwide).