The often used mantra that we hear in golf these days of 'not mixing politics and sport' rings fairly hollow in regard to the second men's major of the year - this week's US PGA Championship at Southern Hills in Tulsa, Oklahoma which has been severely affected by two separate doses of that potent cocktail.
The riots in Washington DC in the vicinity of the Capitol Building on January the 6th, 2021 set about a chain of events which effected a change of venue for the '22 edition from it's original 'home' of Trump Bedminster in New Jersey to a southern state where, somewhat ironically, all 77 counties voted for Trump at the last Presidential election.
Then there is the entirely unrelated matter of the reigning champion not defending his title – a collateral-damage-scenario relating to the controversial Saudi backed LIV Golf Tour and unflattering comments revealed last February about Saudi Arabia made by the man who won this title so remarkably a year ago, the now 51 year old Phil Mickelson.
Unsurprisingly, questions about the heavily funded upstart new tour and the absence of the 2021 champion from the field have dominated the preview press conference days but at some point, the talk will eventually turn to golf and when it does, the players may still find it difficult to grab the attention away from a golf course which has element of star quality and a pedigree to match.
Southern Hills, which has been the venue for four previous US PGA's and three US Opens is vastly changed from the layout which last staged a 'major' in 2007.
More than 400 yards have since been added to the course originally designed by Perry Maxwell in 1936 and upgraded in 2019 by Gil Hanse – a golf architect known for designing the much lauded Olympic Course in Rio de Janeiro and not least for his work on the dramatic Atlantic Ocean links at Nairn and Portnoo in West Donegal.
This week, Southern Hills looks so pristine in the aftermath of the $11 million dollar renovation and restoration that it resembles Augusta National in places and that might not be a co-incidence because Maxwell had a fair hand in re-working many of the greens at the renowned Masters venue.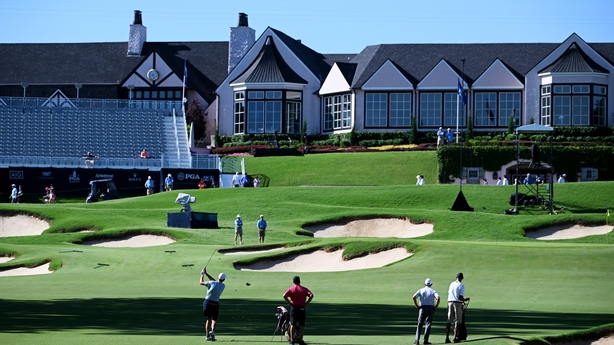 The extra yardage was necessary to revitalise a layout that was being bypassed for major championships for a variety of reasons - one of them for being relatively short - into one which is now at the other edge of the length spectrum in majors.
At 7,556 yards it is longer than Augusta but offers a par of just 70.
That makes it what Rory McIlroy calls a 'second shot' golf course with greens possessing false fronts and sides designed to repel even slightly errant approach play. The similarities with Augusta run quite deep.
To examine those who might challenge, it might be a matter of looking for players whose ball striking statistics and scrambling match up well in conditions of wind - a lot of which is expected over the course of the weekend.
All of which points towards this being another good week in prospect for World No 1 Scottie Scheffler, a winner of four tournaments this year on the PGA Tour including his maiden major triumph down Magnolia Lane by a not-at-all flattering margin of three clear strokes.
His affinity for Southern Hills stems back to the 2015 Big 12 College event in which his team from the University of Texas triumphed while won the individual event.
Southern Hills is his favourite course, he says, and that seemed apparent in a practice round last week at the USPGA venue when he is reported to have shot a 64.
In his only individual event appearance since his Masters victory, Scheffler showed adequate form last week posting a 19 under par total at the Byron Nelson birdie shoot-out in Texas. It was only good enough for a tie for 15th place but provided enough evidence to suggest that he dusted whatever cobwebs might have developed in his game during his post-Augusta R & R.
Scheffler shares favouritism here with the man he deposed as World No 1 prior to the Masters, Jon Rahm who this week pointed out one similarity to the challenge at Augusta National that could lead to a single digit figure under-par number being the winning score this week.
"You can't hide. You have to do everything well. There's no surprise that the winning scores here have been as high as they have in the past and just a few people make it under par. They can truly make it as difficult as they want it to be," Rahm opined in his press conference on Tuesday.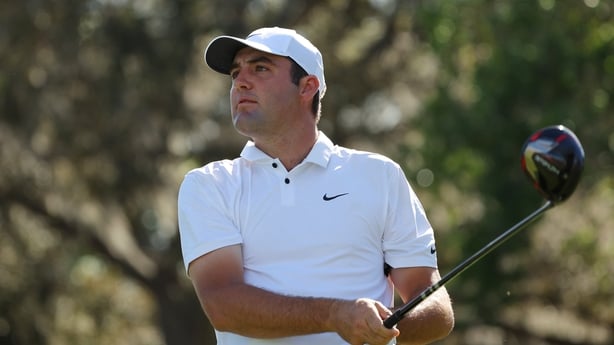 Of course the task of picking a winner is a lot more open than that and strong cases can be made for ball-striking-wonder and world No 3 Collin Morikawa – a winner of two majors in the last 21 months including a not dissimilar set up at the USPGA at Harding Park, San Francisco in 2020.
The Players Champion Cameron Smith saw his Masters hopes disappear on the famous par three 12th hole 'Golden Bell' in the final round at Augusta but can be forgiven for missing the cut the following week at the RBC Heritage – his only event since then. He's become a perennial majors challenger.
There's also plenty of support for the chances of World No 6 Viktor Hovland, the ever-smiling Norwegian who went to college in Oklahoma and still makes his home in the state but still has to register a top ten finish in a major.
The USPGA champion at Southern Hills from 2007, Tiger Woods is in the field but still in the comeback phase after his horror car crash in February 2021.
There will also be a lot of sentiment behind the case of back-to-form Jordan Spieth joining Woods in the pantheon of greats in the game this week.
The 28-year-old from nearby Texas knows the familiar grass types in Oklahoma better than most in the field and armed with his recent PGA Tour victory in Harbor Town and a runner-up finish last week in Dallas, he has the form to suggest that he can become only the sixth player in history to complete the career grand slam of majors which a victory in Tulsa in Sunday would cement.
World No 7 Rory McIlroy has spoken this week of channelling his positive vibes from the weekend at Augusta where he finished with a best-of-the-tournament 64 for solo runner-up.
He backed that up with another late run up the leader-board at the Wells Fargo Championship in Maryland a fortnight ago where he finished alone in 5th place.
McIlroy has adopted a lower key approach to this week than he has for other majors in the recent past. He only arrived for his first look at the course on Monday and played just 22 further holes in practice.
He appeared to be treating the championship little differently to how he would prepare for a regular PGA Tour stop: "I've always had a comfort level at this event that maybe haven't had at the other three. I think that's why I have had some success here." the two-time USPGA champion said on Tuesday.
Shane Lowry says he feels "bullish" about his form coming into this week after taking a mid-season three week break from competition but not from practice.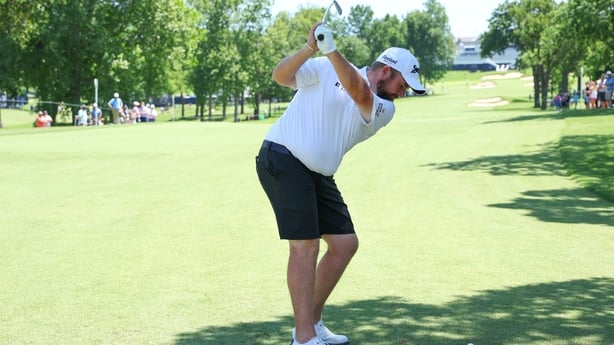 "I'm just going out and do my thing. I feel good and I'm ready to go." he said on the eve of the championship.
50 year old Padraig Harrington, who tied for fourth place last year in the USPGA (with Lowry among others) when it was staged in Kiawah Island admitted this week to having rare chipping issues and was haunting the short game areas of the practice ground in Southern Hills early in the week.
Ireland's fourth competitor in the championship, Seamus Power, now ranked 42nd in the world, was so fatigued after his efforts in the steaming heat of Dallas last week at the Byron Nelson event that he took Monday off and only played his first 18 holes around Southern Hills on Tuesday in company with McIlroy, Lowry and Harrington.
The 35 year old Waterford man contests just his second major championship this week after his top 30 finish in the Masters last month.