Back in August 2011, the Ladies Irish Open took place for the penultimate time.
Staged at Killeen Castle, it welcomed a strong contingent of the world's top golfers with many of the European and US players using it as preparation for the Solheim Cup which would take place at the same Meath venue seven weeks later.
It was a perfect opportunity for young Irish fans to attend and maybe get an autograph or picture with an idol or rising superstar.
Lauren Walsh was one of those youngsters, travelling up from Kildare with her family to watch both events in person.
She got a picture too. But little did she realise then and there that one of the stars she would pose with would be among a field she would compete against at her major debut 10 years later.
Ten plus 11 equals 21 and not only is that the age Walsh just turned in September but it's also the year that major debut has come about at the AIG Women's Open at Carnoustie a month earlier in August.
Not only that, but it has come less than two years before she is due to graduate from her golf scholarship programme at Wake Forest University in North Carolina.
We need your consent to load this YouTube contentWe use YouTube to manage extra content that can set cookies on your device and collect data about your activity. Please review their details and accept them to load the content.Manage Preferences
So far in our interviews with the Irish sportspeople who are currently in the US collegiate system, most are competing in sports that they discovered by chance or circumstance.
While Kerry's David Shanahan always had an interest in American football before pursuing that dream, it was different for his two Dublin counterparts. Aidan Igiehon was playing soccer when he was scouted for basketball and Ben Kiernan's background was rugby before a family move to the US saw him take up the same punter role as Shanahan.
Lauren Walsh didn't come from a family steeped in golf, as she told RTÉ Sport before she and her Wake Forest team-mates travelled over for last weekend's Landfall Tradition collegiate tournament in Wilmington, North Carolina.
"My family, we weren't a golfing family. We played a lot of Gaelic football and camogie and that's where my foundation in sport started," she recalls.
But it was through her sister Clodagh that the Kill, Co Kildare native was able to get a first taste of golf.
"One of her friend's mams was a member in the golf club and my sister went along and I kind of tagged along as a little sister because I was into some other sports," says the Castlewarden club member.
"We used to go and play three holes off a handicap of 54. I'd have a 10 on the first hole and then an eight and an 11 or something. So I just got started into that and it was really my sister, she got picked on some development panels and learned what tournaments to play if we wanted to start competing and we both started at the same time even though she was a little bit older.
"I just got bitten by the golf bug as they say and just loved it ever since, loved competing and loved the different challenges."
It was around that time around the age of 10 or 11 that her father got them tickets for the aforementioned Irish Open and Solheim Cups where some portentous photos were taken – but more on that later – as she became more immersed in the sport.
By secondary school where she attended Piper's Hill College in Naas, Walsh was making swift progression as a young golfer, with camogie and football falling by the wayside by the age of 14.
"From that point on, I got a couple of bad injuries. I'd broken my arm a couple of times and I had a bad ankle, so I figured golf was my best bet. At that point, I was starting to really enjoy it and started to improve too," she says.
And quickly, the possibility of trying her luck at making a career out of it began to develop in her mind. The route for many of Ireland's up-and-coming golfers in recent years has come via the US collegiate system.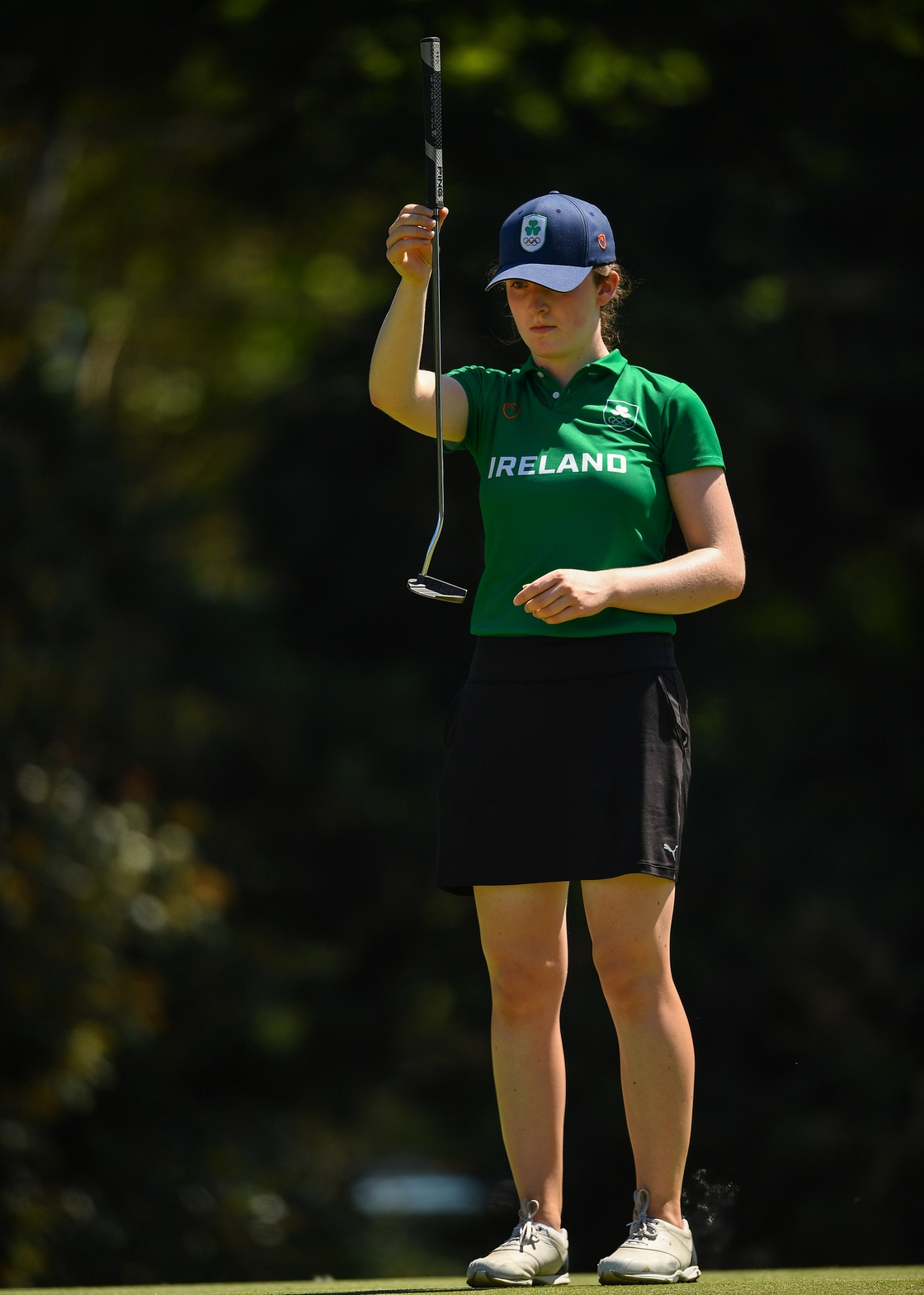 Leona Maguire (Duke University), Stephanie Meadow (University of Alabama) and Olivia Mehaffey (Arizona State) are among those to have turned pro after making the most of scholarship opportunities in the US collegiate system. It was a pathway full of possibilities for Walsh.
"I was in transition year and I took transition as a year I could put a lot of time into golf and I was also looking at studying medicine at home, so I was looking at that side of things too," she explains.
"That following summer was when the coaches were going to be able to watch me and see me compete at Europeans, British Girls and all these other events so I thought if I put it into golf and golf works out and I get all these offers (from US universities) maybe I'll consider that and I was lucky that there were some girls like Leona, Lisa (Maguire – twin sister to Leona), Olivia Mehaffey and Julie McCarthy.
"They were a couple of years older than me and I saw their journey to different colleges and making that journey over here, so I was aware of that situation that it could be a possibility for me too."
Walsh adds that according to the rules of the US National Collegiate Athletic Association (NCAA), colleges would only be able to make contact with her from 1 September of her fifth year at Piper's Hill which meant plenty of anticipation as that date loomed.
"It was funny because I had 1 September in my head and I woke up on the morning of 1 September thinking maybe by the time I come home from school, I might have a couple of offers," she recalls, not anticipating that there would be no need to wait until evening.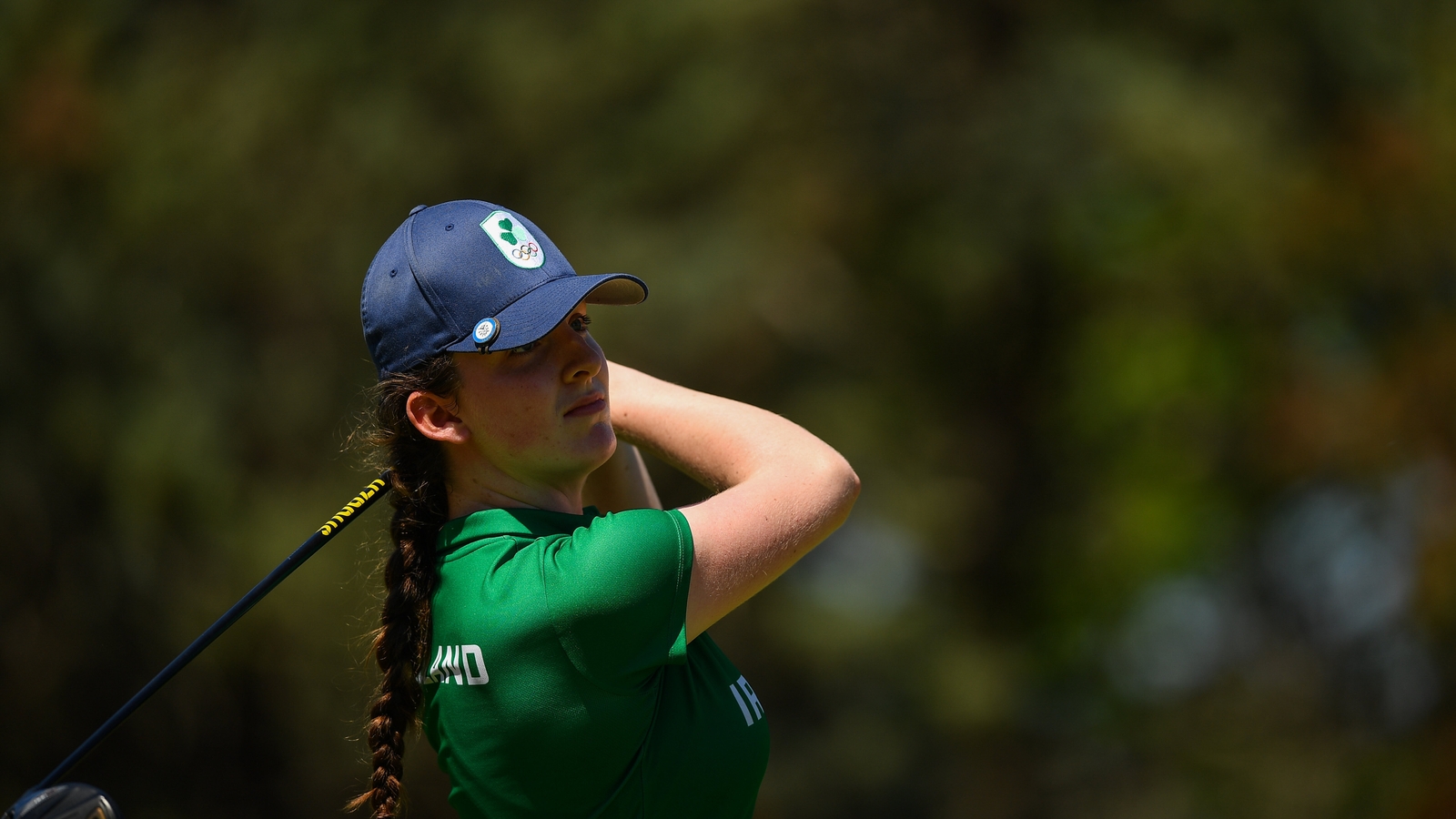 "Emails were coming in at 2 o'clock in the morning and 4am and there were probably six or seven colleges that contacted me that early and then we organised Skype calls and me and my parents started researching online the different colleges and what they all had to offer.
"The middle of that September, I went to Canada to compete at the World Junior Girls and some other coaches got to see me play there. I had a couple more contact me after that.
"So after speaking to Wake Forest and everything they had to offer both academically and in golf – the facility that was described to me was absolutely incredible and I knew I would come out with a good degree too – I ended up at Wake Forest and it's definitely the best decision I've ever made."
Wake Forest, whose main campus is based in Winston-Salem in North Carolina, is prestigious when it comes to both academics and sports.
Among the many notable alumnis who made a mark – an understatement to put it mildly – in the pros was the late seven-time major winner Arnold Palmer who attended the university on a golf scholarship which he began in 1948.
While Walsh had an interest in pursuing medicine back home in Ireland, she has chosen to study Mathematical Business and is now in her third year at the university.
We need your consent to load this comcast-player contentWe use comcast-player to manage extra content that can set cookies on your device and collect data about your activity. Please review their details and accept them to load the content.Manage Preferences
"I still applied at home (in Ireland) and got into pharmacy and then I came over and with the labs and all, they were going to conflict with my practice schedule, so I decided to go down the maths route but didn't want to do pure maths and did Math Business," she explains.
Given the hectic nature of life on a sports scholarship in the US, it's proven to be a wise choice in order to be able to balance the twin challenges of school and golf.
As Shanahan, Kiernan and Igiehon can attest, college football and basketball coupled with academic commitments is an all-day schedule and it's no different for golf where Walsh and her team-mates have three gym sessions a week amongst other routines.
"We work out at 6.30am up to about 7.30am and then we have class anytime from 8 or 9am up to 12-1pm and then we'll have practice from then until 5-6pm," she explains.
"Then you go home and get your schoolwork and assignments done. When I came over, I knew I'd be busy but I guess the Leaving Cert was good to prepare me because you had to balance your time well.
"With the volume of golf training and the gym and school work you have to do, you have to be on top of your time. Some days are harder than others but you just have to have a good routine and stay organised and stay on top of things.
I found two individual tournaments that I could go and play in and I ended up winning them which was kind of fun
"It's a great system they have built over here. We have great facilities and all that but the support we get on the side if we need tutors in our classes and we have academic advisors, gym trainers, psychologists, trainers and nutritionists, we're supported in every aspect of what we do and if we're struggling in any way, there's always someone there to help us out."
Helpfully over the three years, living just a stone's throw away from the golf facilities this year – the first two were on campus – has made things easier logistically.
At the moment she has come towards the end of the Fall season with the tournament schedule taking a pause for the winter.
The Autumn months are when Walsh and co compete against other university teams, with players taking part in three-day 54 stroke play tournaments preceded by a practice day.
"It's normally five days away and there's 10 of us on the team but normally only five or six of us travel," she explains.
"Then we'll have five players compete at the tournament and four scores of the five will count for each round and at the end of the 54 holes there's an individual leaderboard and team leaderboard.
"We compete a little bit in the Fall season as they say over here, so we'll play four or five tournaments in September through October and then an off-season for three months and then we come back in January, start training again and then start competing around February when we're all building up towards our national championship which is in May."
Covid-19 had an impact on the schedule for the second part of her freshman year and parts of her sophomore campaign.
With the golf season cancelled when the pandemic hit in March 2020, Walsh returned to Ireland until August when she made her way back to the US to make the most of the state-of-the-art facilities at Wake Forest.
"My coach called me and said, 'Lauren, I understand if you want to stay at home, we're not going to be competing'. But I told her I want to come back, we have incredible facilities, if I'm going to get better, I'm going to get better in America," Walsh recalls.
"While I love being at home and I love my friends and family over there, I knew the best place for me to improve my golf was (in Wake Forest) with the weather and the facilities and everything is here and very accessible for me. I decided to come back and train, even though I knew I wasn't going to compete and I found two individual tournaments that I could go and play in and I ended up winning them which was kind of fun."
Those were the Women's Griffin Amateur and Sunshine State Amateur tournaments in October and November 2020 respectively.
"It kind of reinforced that I'd made the right decision in coming back and being able to train in our great facility," she says of those two big wins on the amateur circuit.
"Then in spring (2021), I had two runner-up finishes straight off the bat in January and February and that led onto being selected for the Palmer Cup and then the Curtis Cup and it helped my ranking."
That rise has been meteoric. Having been 185th at the end of 2019 when she was beginning her journey, this month she climbed from 21st to 19th in the World Amateur standings, making her the fifth highest-ranked European.
And the rankings rise also helped her to earn a place in the biggest tournament of her career so far when she qualified as an amateur for a debut major appearance at the AIG Women's Open in Carnoustie against the world's best professional players - although she almost had to do a double take and get a second opinion before it sank in that she had qualified for the tournament proper.
"I actually entered the final qualifying because if you're on the Curtis Cup team, you get exempt into the final qualifying, so I entered for that and I was at a training camp for the Curtis Cup and got a text and an email: 'You're entry to the Women's Open has been accepted,'" Walsh recounts.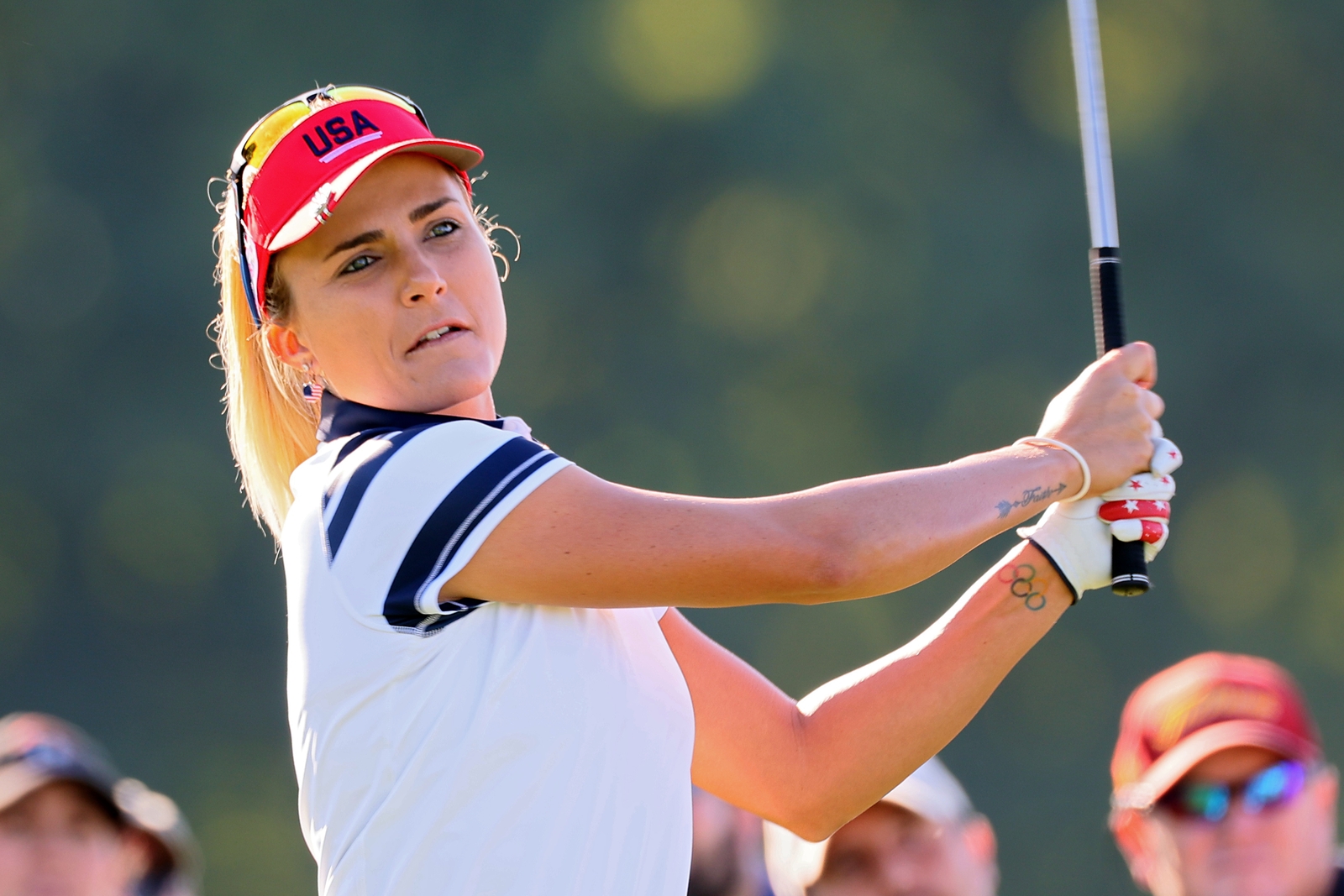 "And I was like, 'Oh great, I got into the qualifier'. That was the email but then I checked the text and I thought, 'Wait, that says that's the actual Women's Open, not the qualifier'.
"So then I texted my mam and dad and screenshotted (the message) and said, 'I presume they're talking about the qualifier and not the actual tournament?'"
With the pressing need to be out on the golf course, Walsh switched off her phone for a few hours, and by the time she returned from the course and turned it on again, her parents had responded with confirmation that it was in fact the Open itself that their daughter had received the invitation to.
Which brings us back to the surreal experience of playing against someone who she had posed for a photo with a decade earlier as a young fan.
"It was very cool to play with these girls, some whom I'd watched at the Solheim Cup," says Walsh.
"That year in 2011 I went to the Solheim Cup and also went to the Irish Open which was in Killeen Castle as well and I met Lexi Thompson who was there and she had just turned pro and was 16 and I got a photo with her and I was 11 at the time.
"Then I show up to the British Open (10 years later) and I'm playing a practice round with her and it's crazy how it came full circle of being the little girl who doesn't know anything about golf and getting a photo with Lexi Thompson to then playing a practice round with her at the Women's Open, so it was a really cool experience."
Walsh wasn't there to just make up the numbers either. She made the most of that maiden major experience, comfortably making the cut and eventually finishing in a creditable tie for 42nd.
"I played well and I made the cut which was really cool. It was a fun week and I had my sister caddying which was great to experience with her because she was a big reason why I got involved in the game," she adds.
Leona Maguire, who would go onto take the Solheim Cup by storm weeks later, was also part of the field and given how she had taken the same pathway that Walsh is currently on, spending some time with her fellow Irish golfer was another highlight.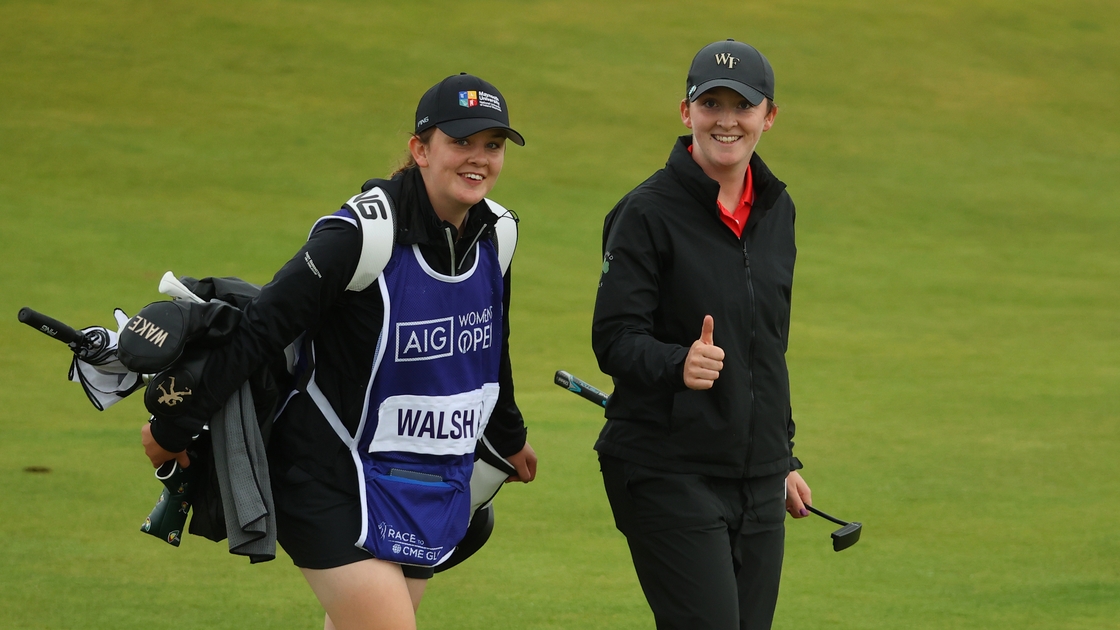 "I got to play nine holes with her which was nice. I'd played with her before and it's nice when you're away and seeing other Irish people is always good," says Walsh.
"She was great and it was exciting that three or four weeks later she's over dominating at the Solheim Cup and it's great to have an Irish role model to see the way she has paved the path.
"She came through the same college system and watched her play Curtis Cups and to see what she's gone on and do is really incredible. It's great for Irish golf and women's golf in particular."
But the biggest lesson for Walsh with professional ambitions in mind was the wider experience of an elite tournament beyond the confines of the greens and the fairways.
"I've done some media stuff in some of the bigger amateur events I've played but (at the Open), you walk off the 18th green and there's three different people waiting for you at three different carts to bring you for interviews," she says.
"I knew that setup would be around the Open but I didn't know if they'd have much interest in talking to me.
"But the way it worked out, I played well and that experience of dealing with the media and managing the week, I took it all in and it was a great week and that was probably the biggest takeaway for me, learning how to deal with all the emotions that go along with it like the first tee nerves and being able to play my way into the round.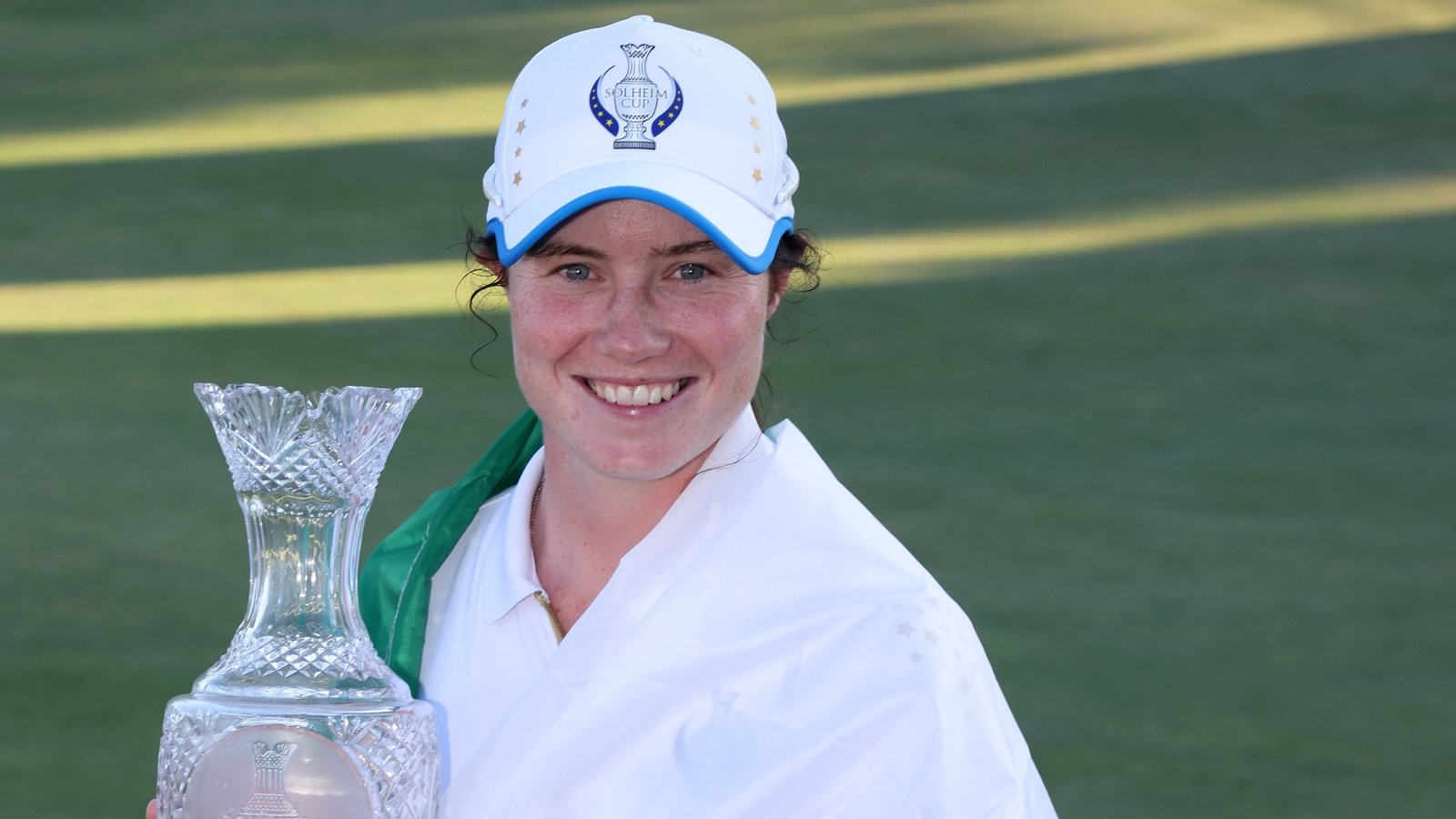 "That was a big thing for me and I brought that forward to the Curtis Cup because the week after there was a lot of media attention around that too and I was able to pull on that experience from the week previous which was good."
That will all stand her in good stead after she graduates from Wake Forest in 2023, when she will hopefully be able to begin turning pro and try to eventually make it onto the LPGA tour.
"I'm in my Junior year over here so I've three semesters left of college and the hope is once I graduate to turn pro and hopefully have some sort of status on tour and just go from there," Walsh envisions.
"It's not too far away and it's something you dream of growing up and now it's less than two years away. It's exciting and the big thing for me is it's the same game of golf and I learned that at the Open this year. It's not like I turn pro and all of a sudden everything has to change. A lot of the things I'm doing well now, I'm going to bring with me into the professional game and that's just something I'm trying to focus and when I'm working on things it's always long term.
"I'm always getting better to help me on tour and in future tournaments so that perspective is nice to keep in mind and I'm not a million miles away and I guess, it'll come round quick enough. The years over here fly by and it's hard to believe I'm already in my Junior year."