Team leader Paul McGinley says he is disappointed by Shane Lowry's decision to join the list of golfers to withdraw from the Rio Olympics and admits it reflects poorly on the sport.
The Offaly native joins Rory McIlroy and Graeme McDowell in not making himself available over concerns surrounding the Zika virus.
Lowry said he felt he would be putting his "family's health at risk by being in Brazil at the current time" and added that he has "not taken the decision lightly and it has been a source of much anguish for me over the past week.
Lowry is in Ohio preparing to defend the WGC Bridgestone Invitational and informed McGinley of his decision this morning before issuing his statement.
Statement on my Olympic Games participation pic.twitter.com/KY4YBzFa3g

— Shane Lowry (@ShaneLowryGolf) June 28, 2016
Speaking to RTÉ Sport, McGinley said that the decision was purely down to the virus.
"The Zika virus is causing a concern for him," he said.
"Being newly married in the last couple of months, with a view to hopefully having kids over the next year or two.
"He feels it is a risk he's not willing to take, even though the risk is very small.
The 49-year-old Ryder Cup winning captain said that is was "not his job or duty" to persuade Lowry and McIlroy to change their minds and says that all the information possible was provided to the players.
"These doctors that they are speaking to are not specific golf doctors. These are doctors and medical experts that I have been receiving from the Olympic Council of Ireland, who in turn have been receiving them from the International Olympic Committee.
"That's the position they have decided to take and I agree, it doesn't reflect particularly well on golfers when they seem to be the only ones withdrawing.
"When it is for their own personal reasons, we have to respect that."
Pádraig Harrington meanwhile, the only Irish golfer eligible for Rio at the moment, has offered reasons why some golfers have turned down the chance to represent their country.
"Golfers are older, most of them are married, starting young families and that's a big concern. Plus, we have a longer career," he told 2fm's Game On.
"The reality is they can always go to the next one [Olympics] in Tokyo. A lot of athletes only get one chance to go to the Olympics.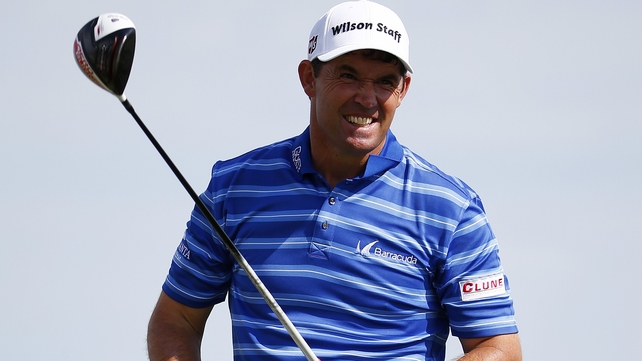 "We have 16 majors between the next Olympics, so there are a lot of other options for golfers.
"Just like tennis, this is the first time golf has been in the Olympics. For a lot of golfers, it is not a big deal."
He added that golfers differ from the vast majority of other athletes competing at the Games and that must be taken into consideration.
"There is nobody who would love more than to be at the Olympics than Shane," he said.
"He's at a stage in his life where his family must come first. It's not an individual decision. This is different to all other athletes. 99pc of athletes going to the Olympics are young, single people.
"A lot of the golfers are married, with young families, possibly young families on the way."
Waterford's Séamus Power would be the next in line, but he will have to wait until the competition cut-off on 11 July to see if he has made the cut.
"For a lot of golfers, the Olympics is not a big deal" - Pádraig Harrington
The loss of McIlroy, McDowell and Lowry is a huge blow to Ireland's chance of winning a medal and McGinley has lamented the decision of the pair to decide against travelling to Brazil.
"It's really disappointing. We had two particularly high ranked players in a very difficult sport and we had a real legitimate chance of going there to maybe win a medal for Ireland.
"We'll move forward with a new player. Hopefully Seamus is going to be high enough ranked to be the second player to join Pádraig Harrington on the team."
Despite the high-profile withdrawals, McGinley has no fears over the participation of three-time major winner Harrington.
"Pádraig is 100% going. I have spoken to him and he's definitely going. He will certainly be the one assured representative we have and we're hoping that Seamus Power's ranking position will be high enough at the close of 11 July.
"Bearing in mind, Pádraig is at a different stage in his life that Rory and Shane...It's not particularly apples for apples."
Earlier today, world number one Jason Day also confirmed he will not be competing in Rio.